Best Books on Body Language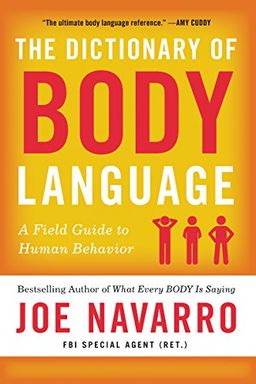 Gain insight into the hidden meanings behind body language with this expert guide. Written by a former FBI counterintelligence officer, this book teaches you how to "speed-read" people and decode their behaviors and sentiments, as well as how to avoid common pitfalls and identify deceptive behaviors. You'll gain a deeper understanding of why we communicate through body language and how it can influence the opinions of those around us. Discover the ancient survival instincts that drive body language and the powerful behaviors that reveal our confidence and true sentiments. With real-life examples, this book offers a powerful new way to navigate your world.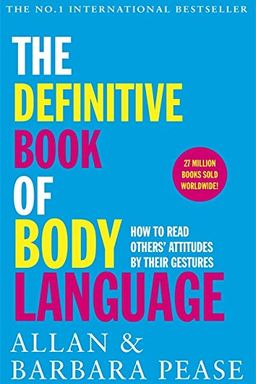 Learn the secrets of nonverbal communication with this international bestseller now available in the United States. Discover how to read body language signals to effectively communicate with others and achieve success in every area of life, from making a great first impression to finding the right partner. With insights from over thirty years of experience and cutting-edge research, this book provides a basic vocabulary for reading attitudes and emotions through behavior. From handshakes to courtship gestures and signals, this intriguing book will enrich your communication skills and understanding of others.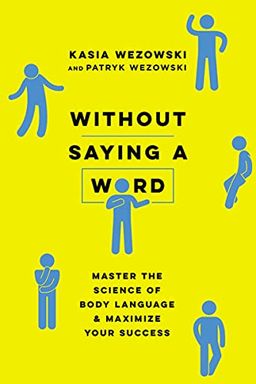 Learn to read between the lines with Without Saying a Word. This book reveals the hidden meaning behind body language so you can become a more effective communicator. Discover which gestures and postures convey confidence, build rapport, and improve your social influence. Avoid common off-putting habits and project authenticity to become a successful negotiator, presenter, and deal-closer. Don't let your body language undermine your message - let this book be your guide.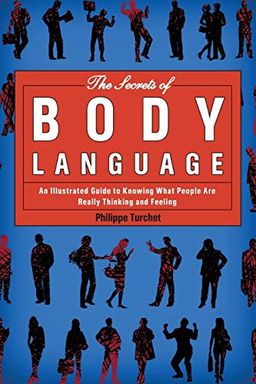 Uncover the art of body language and learn how to decipher nonverbal cues that may contradict spoken language. Discover the secrets of how body language can communicate universal meaning beyond language barriers. Explore topics such as reading emotions, hidden emotions, facial expressions, and wrist movements. With this enlightening book, find out what your body language is telling others and learn how to effectively utilize your movements to communicate your intended message.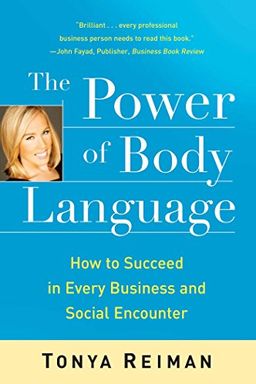 Discover the secrets of nonverbal communication with The Power of Body Language. Tonya Reiman, a nationally renowned expert on the subject, explores the gray area of interpersonal communication, helping you obtain what you want from every aspect of life. Revealing the hidden meanings behind specific gestures, facial cues, stances, and body movements, this practical book provides you with a sixth sense that can change your life. Learn how to take control of your own signals, gain trust, make a great first impression, detect lies, and understand emotional states through reading faces. With engaging anecdotes and fun facts, this book is both informative and entertaining.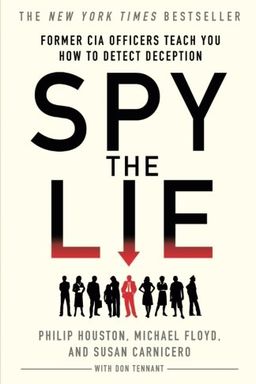 Spy the Lie
Former CIA Officers Teach You How to Detect Deception
Learn the proven techniques of three former CIA officers on uncovering lies in "Spy the Lie". This captivating book reveals how to recognize verbal and nonverbal deceptive behaviors, and how to ask questions that elicit the truth in everyday situations. With fascinating anecdotes from their careers, the authors showcase the life-altering consequences of unmasking a lie in hiring, investing, parenting, relationships, and more. A game-changer, this book has a dramatic impact on your future.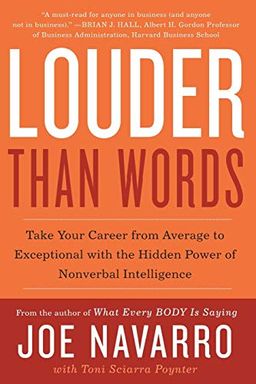 Louder Than Words
Take Your Career from Average to Exceptional with the Hidden Power of Nonverbal Intelligence
Nonverbal intelligence is the key to success, and Joe Navarro's book shows you how to understand it. As a former FBI agent and bestselling author, Navarro provides helpful tips for reading body language and microexpressions in the business world. Louder Than Words is the perfect guide for job hunters and professionals of every ilk, with insights and observations from a world-class expert.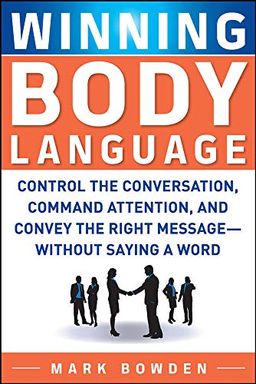 Winning Body Language
Control the Conversation, Command Attention, and Convey the Right Message without Saying a Word
Master the art of nonverbal communication with this step-by-step guide from an elite Fortune 50 CEO trainer. Learn universal techniques to control conversations, command attention, and convey positive energy with ease. Discover how to use your body language to win trust, gain attention, and influence others without ever saying a word. Get the ultimate professional advantage with this insightful and ingenious guide.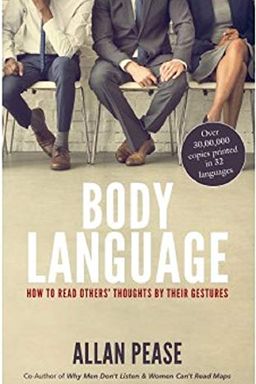 Discover the secrets of body language and learn to read the emotions people try to hide with this book by Allan Pease. Gain a new dimension to human communication that is vital for business and personal interactions. Learn to identify when someone is lying, how to gain cooperation, and how negative thoughts are expressed and overcome.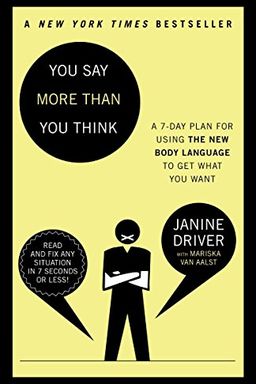 Discover the secrets of effective communication and learn how to read body language with Now You're Talking! This book by media favorite Janine Driver shares the skills she used as a body-language expert at the ATF for over 15 years. Janine debunks myths about body language and teaches you dozens of fixes to turn any situation to your advantage. Learn where to point your belly button for true interest, use the Basketball Steeple for power without aggression, and become an Alpha Leader by smiling at the right time. This book is a must-read for anyone looking to improve their communication skills and make a lasting impression.
Body Language Mastery by Brandon Cooper
The Silent Language of Leaders by Carol Kinsey Goman
Body Language by Harvey Segler
The Secret Language of Your Body by Inna Segal
The Like Switch by Jack Schafer
Body Language For Dummies by Elizabeth Kuhnke
Never Split the Difference by Chris Voss
Atomic Habits by James Clear
Captivate by Vanessa van Edwards
Grandparents' Bag of Stories by Sudha Murty
7 Divine Laws to Awaken Your Best Self by Swami Mukundananda
Pandemonium by Tamal Bandyopadhyay
THE PRESIDENTIAL YEARS by Pranab Mukherjee
Body Language by James Borg
Truth and Lies by Mark Bowden
Unfinished by Priyanka Chopra Jonas