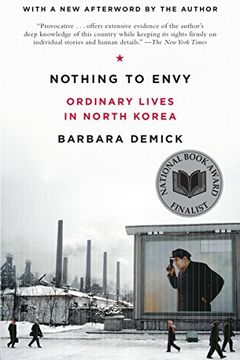 Discover the lives of six ordinary North Koreans over fifteen tumultuous years in this eye-opening and groundbreaking portrayal of life under a totalitarian regime. Award-winning journalist Barbara Demick provides an intimate look at a world cut off from modern technology and plagued by famine, where displays of affection are punished and informants are rewarded. Through meticulous and sensitive reporting, Demick takes readers deep inside the country to witness the struggles, fears, and ambitions of average citizens. Nothing to Envy is a powerful addition to the literature of totalitarianism that provides crucial insight into a closed world of increasing global significance.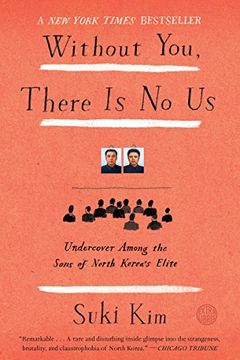 This memoir follows Suki Kim as she teaches English to the sons of North Korea's ruling class during the last six months of Kim Jong-il's reign. The students march daily, praising Kim Jong-il, and Suki learns the tune. She accepts a job teaching at Pyongyang University of Science and Technology and struggles to teach her students under the watchful eye of the regime. Suki feels lonely and claustrophobic as she shares meals with her pupils and must hide her notes and photographs. This book offers a rare glimpse into the world's most unknowable country and the privileged young men she calls "soldiers and slaves."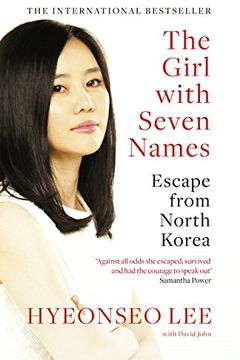 This memoir tells the extraordinary story of a female defector from North Korea. Hyeonseo Lee's tale, which has over 10 million views on her TED Talk, involves sacrifice, survival and extraordinary courage. After growing up under the secretive and brutal communist regime created by the Kim dynasty, Hyeonseo began to question her country's propaganda. At 17, she fled from her privileged family background, risking imprisonment, torture and public execution if caught. This touching memoir is not only about her escape from darkness to light, but about rebuilding her life twice - first in China, then in South Korea. Against all odds, she returned to the North Korean border to rescue her mother and brother. Her courage, bravery and eloquence make this a triumph of the human spirit.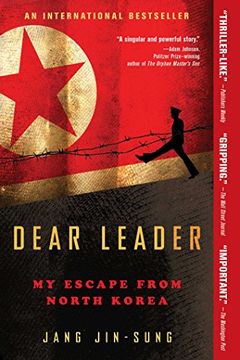 A former high-ranking counterintelligence agent offers a rare insider's view into contemporary North Korea in this captivating and heart-stopping memoir. Dear Leader describes the author's charmed life in Pyongyang as North Korea's State Poet Laureate and his subsequent escape to freedom after lending a forbidden magazine to a friend. Through Jang Jin-Sung's breathtaking and unprecedented story, readers will gain a never-before-seen insight into the inner workings of the world's most secretive and repressive regime.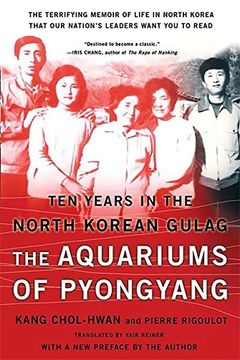 This memoir offers a firsthand look into life inside North Korea's brutal concentration camps, as experienced by the first survivor to escape and share their story with the world. The author details frequent public executions, forced labor, and near-starvation rations endured over ten years. This part horror story, part historical document, part memoir sheds light on the extreme conditions in these gulags, providing a personal insight into life in North Korea and advocating for human rights.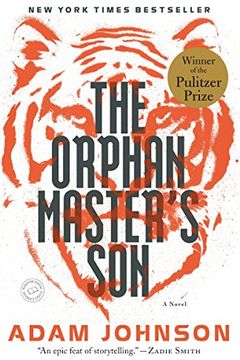 Explore the haunting world of North Korea through Pak Jun Do, a man who rises in the ranks to become a professional kidnapper. He must navigate the arbitrary violence and baffling demands of his overlords to stay alive. When he falls in love with Sun Moon, a legendary and pure actress, he takes on the dangerous role of rival to Kim Jong Il in an attempt to save her. This book will take you to the absolute limit of what a human being can endure.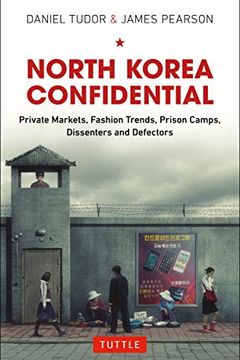 Discover what life is like in one of the world's most troubled societies - North Korea. Led by a violent dictatorship obsessed with developing nuclear arms, the country's 24 million citizens must play a role in the "theater state" even as their well-being is ignored. Learn about the rise of a lawless form of marketization after the failure of their outdated system, and how this new society is more susceptible to outside information than ever before. This insider's view of North Korean society is based on interviews with members of Pyongyang's ruling families, defectors, diplomats, and cross-border traders, as well as textual accounts appearing in English, Korean and Chinese sources. The resulting stories show both the horror and the innovation and humor that exist in this fascinating country.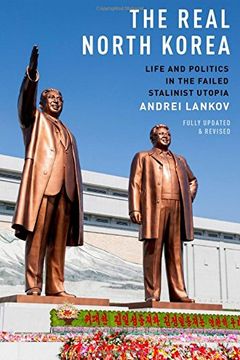 Explore the mysterious and reclusive country of North Korea with Andrei Lankov's The Real North Korea. Lankov, a former exchange student in the country and fluent in Korean, offers a unique perspective and nuanced understanding of the nation's history, leadership, and people. Debunking common misconceptions, Lankov argues that North Korea is not irrational and has survived against all odds due to its Machiavellian politics and ability to manipulate great powers. However, he also predicts that the regime is unsustainable, and reforms will ultimately lead to its downfall. This insightful and informative book provides a window into the secretive and oppressive world of North Korea.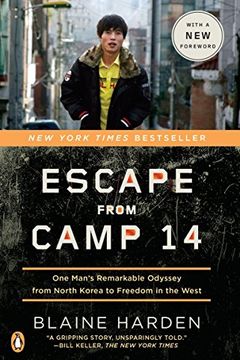 The shocking story of a North Korean political prison camp escapee and his harrowing journey to survival. Born and raised within the camp, Shin Dong-hyuk saw his own family executed, was raised to be a snitch, and saw his mother as a competitor for food. With an unequaled inside account of one of the world's darkest nations, this is a riveting tale of endurance, courage, and survival.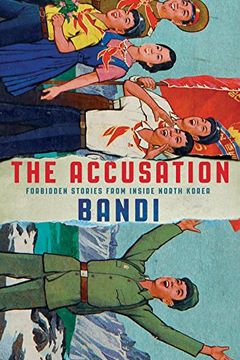 This collection of stories by an anonymous North Korean writer smuggled out of the country provides a powerful portrayal of life under the country's dictatorship. The characters come from all walks of life, but are united by their experiences of oppression and hardship. The Accusation offers a heartbreaking and insightful window into the brutal regime and the resilience of the human spirit.
In Order to Live by Yeonmi Park
The Island of Sea Women by Lisa See
A River in Darkness by Masaji Ishikawa
Star of the North by D. B. John
The Great Successor by Anna Fifield
When My Name Was Keoko by Linda Sue Park
Under the Loving Care of the Fatherly Leader by Bradley K. Martin
The Impossible State by Victor Cha
I'll Be Right There by Kyung-Sook Shin
The Cleanest Race by B. R. Myers
Comfort Woman by Nora Okja Keller
The Good Son by You-Jeong Jeong
If You Leave Me by Crystal Hana Kim
The Interpreter by Suki Kim
Your Republic Is Calling You by Young-Ha Kim