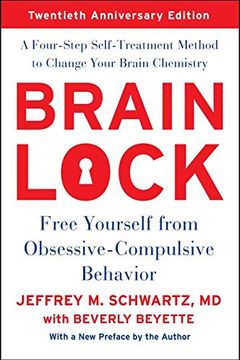 Brain Lock
Free Yourself from Obsessive-Compulsive Behavior
The 20th anniversary edition of the definitive classic on defeating obsessive-compulsive behavior, with all-new material from the author.An estimated 5 million Americans suffer from obsessive-compulsive disorder (OCD) and live diminished lives in which they are compelled to obsess about something or to repeat a similar task over and over. Tradition...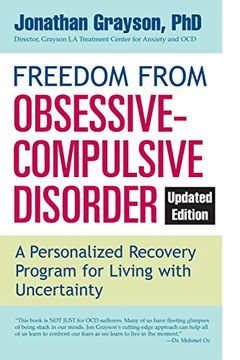 A preeminent psychologist's uniquely successful method of understanding and overcoming obsessive-compulsive disorder....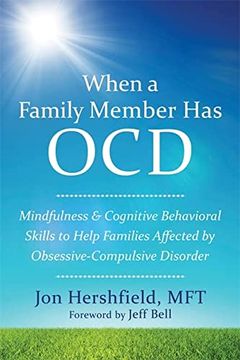 When someone has obsessive-compulsive disorder (OCD), it can affect the entire family. This book is an essential guide to help family members cope with their loved one's compulsive behaviors, obsessions, and constant need for reassurance.If your loved one has OCD, you may be unsure of how to express your concerns in a compassionate, effective way. ...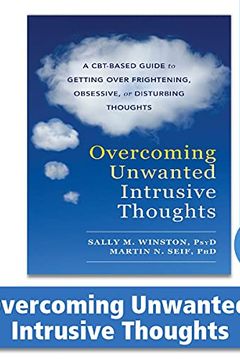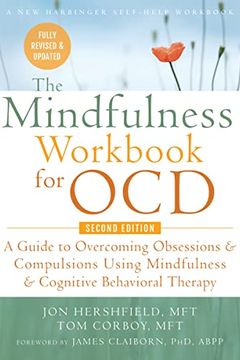 The Mindfulness Workbook for OCD
A Guide to Overcoming Obsessions and Compulsions Using Mindfulness and Cognitive Behavioral Therapy (New Harbinger Self-Help Workbook)
If you have obsessive-compulsive disorder (OCD), you might have an irrational fear of being contaminated by germs, or obsessively double-check things. You may even feel like a prisoner, trapped with your intrusive thoughts. And while OCD can have a devastating impact on your life, getting real help can be a challenge.Combining mindfulness practices...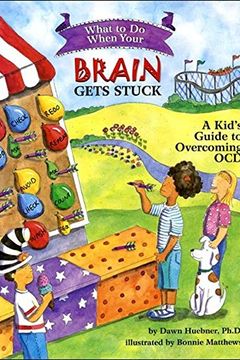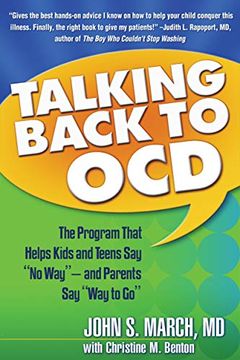 Talking Back to OCD
The Program That Helps Kids and Teens Say "No Way" -- and Parents Say "Way to Go"
No one wants to get rid of obsessive-compulsive disorder more than someone who has it. That's why Talking Back to OCD puts kids and teens in charge. Dr. John March's eight-step program has already helped thousands of young people show the disorder that it doesn't call the shots--they do. This uniquely designed volume is really two books in one. Eac...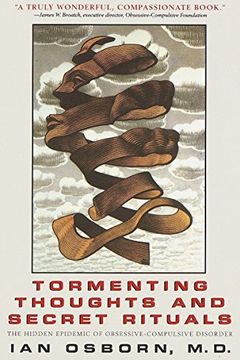 While on vacation, Raymond incessantly checked the carpets of Disney World looking for poison he had seen spilled there--in his mind.... Sherry was terrified of her thoughts about stabbing her baby daughter.... Jeff couldn't silence a mental voice urging him to have sex with men and animals....Howard Hughes had it. So did historical figures Martin ...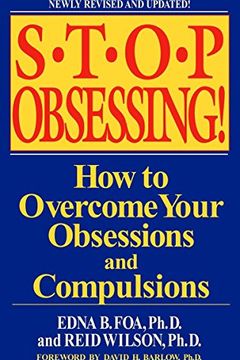 Stop Obsessing!
How to Overcome Your Obsessions and Compulsions (Revised Edition)
Newly Revised and Updated!Are you tormented by extremely distressing thoughts or persistent worries?Compelled to wash your hands repeatedly?Driven to repeat or check certain numbers, words, or actions?If you or someone you love suffers from these symptoms, you may be one of the millions of Americans who suffer from some form of obsessive-compulsive...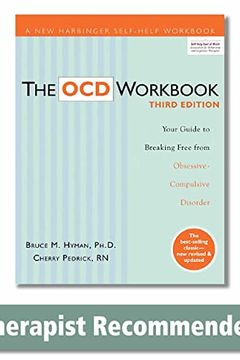 OCD Workbook 3d
Your Guide to Breaking Free from Obsessive-Compulsive Disorder (A New Harbinger Self-Help Workbook)
If you have obsessive-compulsive disorder (OCD), chances are that your persistent obsessive thoughts and time-consuming compulsions keep you from enjoying life to the fullest. But when you are in the habit of avoiding the things you fear, the idea of facing them head-on can feel frightening and overwhelming. This book can help....
Overcoming Harm OCD by Jon Hershfield MFT
Overcoming Obsessive Compulsive Disorder by David Veale, Robert Willson
Obsessive-Compulsive Disorders by Fred Penzel
Mastery of Obsessive-Compulsive Disorder by Edna B. Foa, Michael J. Kozak
Obsessed by Allison Britz
Rewind Replay Repeat by Jeff Bell