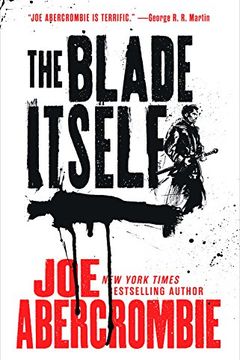 This gritty debut novel from a bestselling author follows the intertwined stories of a barbarian, a nobleman, and an inquisitor as they navigate a world on the brink of war. With a cast of unforgettable characters and a sharp, witty tone, this noir fantasy is not to be missed.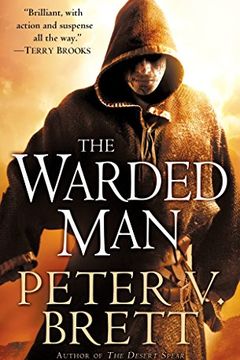 Discover a world where demons with supernatural powers rise as darkness falls. For hundreds of years, they have terrorized humanity, culling them behind fragile magical wards. But three young survivors of vicious demon attacks refuse to give up hope. They embark on a daring quest to regain the lost secrets of the past and stand against the night. Will they succeed? Find out in this gripping fantasy novel.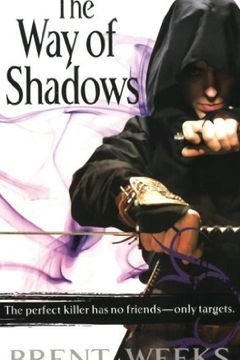 This book follows Durzo Blint, the city's top assassin, and Azoth, a guild rat who apprentices under him. Azoth must leave his old life behind and adopt a new identity to be accepted into the world of assassins. With dangerous politics and strange magics at play, Kylar Stern must learn to navigate this world and cultivate his own deadly skills.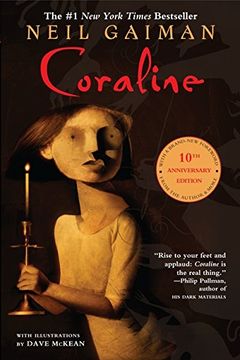 Explore a mysterious parallel world with Coraline, as she discovers a house similar to her own but with twisted secrets. An alternate mother and father want her to stay and never let her go, forcing her to use her bravery and smarts to escape their grasp. This classic young reader's book, with a brand-new foreword from the author, celebrates ten years of captivating readers with its haunting story of escape and survival.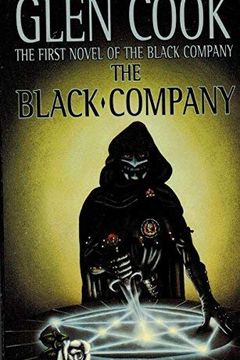 This fantasy novel explores the concept of good versus evil through the eyes of the hardened soldiers of the Black Company. Some believe the Lady to be a savior, while others see her as the embodiment of evil. When the prophecy of the White Rose's rebirth emerges, the Black Company sets out to find her and fulfill their destiny.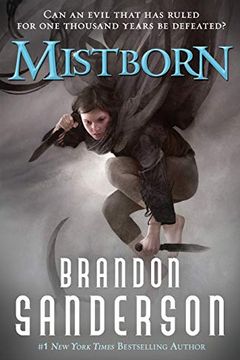 In a world where darkness reigns, criminal mastermind Kelsier teaches a young urchin the magic of metals. Their mission: to take down the tyrant Lord Ruler and restore life to their ash-filled land. But as their plan takes shape, the unlikely heroine is faced with a new distraction - a wealthy young man named Elend. Will their thieving crew succeed, or will evil continue to cloak the land?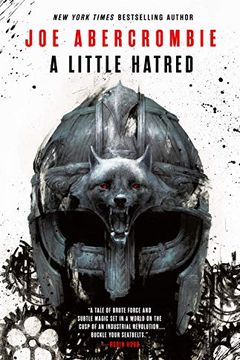 In a world full of new opportunities, old grudges still reign on the blood-soaked borders of Angland. Leo dan Brock fights to win fame and defeat marauding armies, but Prince Orso is a disappointment. Socialite Savine dan Glokta climbs the societal ladder while the slums boil in uncontrollable rage. The age of machines dawns, but the age of magic persists. Join Rikke on her journey to control the blessing or curse of the Long Eye, all while dealing with the guiding hand of the First of the Magi.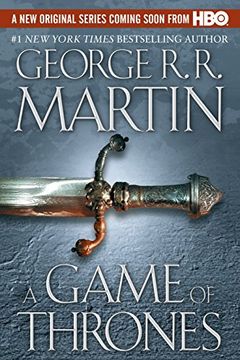 A world of magic, mystery, intrigue, romance, and adventure awaits in this modern fantasy masterpiece. The first volume of an epic series, this tale of lords, ladies, soldiers, and sorcerers features the harsh Starks of Winterfell at its center, surrounded by supernatural forces massing beyond the protective Wall. As winter looms and conflict brews, characters traverse a land of extremes and undertake dangerous journeys, all for the ultimate prize: the game of thrones.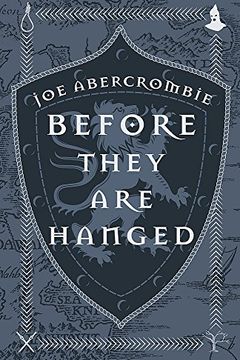 This book is a thrilling adventure through a world where enemies are everywhere and alliances can't be trusted. The story follows Superior Glokta as he struggles to defend a city against invaders and traitors. Crown Prince Ladisla leads a poorly-equipped army to fight back against the Northmen, while Bayaz, the First of the Magi, embarks on a dangerous mission through ruins of the past. Together, this unlikely group might save humanity from the Eaters, but first they must forgive each other - or watch as they are hanged.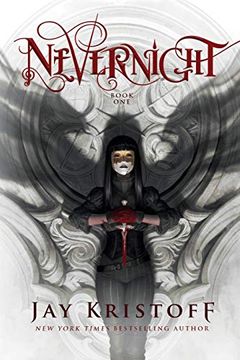 Follow Mia Corvere on her journey of seeking revenge against the people who destroyed her family. After barely escaping her father's failed rebellion, Mia joins a school of assassins to become one of the deadliest killers in the Republic. But when a killer threatens the Red Church, Mia's new home, her past comes back to haunt her and she must fight to survive and achieve her ultimate goal. Will she be able to become a Blade of the Lady of Blessed Murder and get her revenge, or will she fall victim to the bloody secrets of her past?
Daughter of the Blood by Anne Bishop
Ring Shout by P. Djèlí Clark
Unearthly by Cynthia Hand
Interview with the Vampire by Anne Rice
Monstress Volume 1 by Marjorie Liu
Kingdom of the Wicked by Kerri Maniscalco
These Violent Delights by Chloe Gong
Summer Sons by Lee Mandelo
The Darkness That Comes Before by R. Scott Bakker
Elric by Michael Moorcock
The Keeper of Night by Kylie Lee Baker
The Infernal Devices by Cassandra Clare
A Storm of Swords by George R. R. Martin
The Crippled God by Steven Erikson
Six of Crows by Leigh Bardugo
The Bonehunters by Steven Erikson
The Sword of Kaigen by M. L. Wang
Memories of Ice by Steven Erikson
Blood Song by Anthony Ryan
Tokyo Ghoul, Vol. 1 by Sui Ishida
Midnight Tides - A Tale of the Malazan Book of the Fallen by Steven Erikson
Reaper's Gale by Steven Erikson
Boy's Life by Robert McCammon
The Autumn Republic by Brian McClellan
Black Butler, Vol. 1 by Yana Toboso
Toll the Hounds by Steven Erikson
A Monster Calls by Patrick Ness
House of Chains by Steven Erikson
The Wheel of Osheim by Mark Lawrence
A Dance with Dragons by George R. R. Martin
The Fifth Season by N. K. Jemisin
Last Argument Of Kings by Joe Abercrombie
Dust of Dreams by Steven Erikson
The Lies of Locke Lamora by Scott Lynch
The Dark Tower 8-Book Boxed Set by Stephen King
Miecz przeznaczenia by Andrzej Sapkowski
Gideon the Ninth by Tamsyn Muir
Beyond the Shadows by Brent Weeks
From Blood and Ash by Jennifer L. Armentrout
Baptism of Fire by Andrzej Sapkowski
The Demonata by Darren Shan
Deadhouse Gates by Steven Erikson
Wizard and Glass by Stephen King
The Last Apprentice by Joseph Delaney
Shadow's Edge by Brent Weeks
The Dark Tower II by Stephen King
Free the Darkness by Kel Kade
Emperor of Thorns by Mark Lawrence
Demonata 10 Hells Heroes by Darren Shan
The Liar's Key by Mark Lawrence
The Demonata by Darren Shan
Spooks I Am Grimalkin by Joseph Delaney
Wieża jaskółki by Andrzej Sapkowski
Lost Boy by Christina Henry
Attack of the Fiend by Joseph Delaney
The Daylight War by Peter V. Brett
Spook's Sacrifice by Joseph Delaney
Soldiers Live by Glen Cook
Spooks Blood by Joseph Delaney
The Demonata by Darren Shan
The Last Apprentice by Joseph Delaney
Shadows Linger by Glen Cook
Stormbringer by Michael Moorcock
The Demonata by Darren Shan
The Raven Spell by Luanne G. Smith
The Demonata by Darren Shan
The Black Song by Anthony Ryan
Blood Beast by Darren Shan
Spooks Revenge by Joseph Delaney
Dreams of Steel by Glen Cook