Best Day Trading Books

This national bestseller has been updated for the new stock market and provides everything you need to know to master day trading. Expert author Toni Turner gives the latest information for successful trading in today's market, including precision entries and exits, new trading products like E-minis and ETFs, and more. Written in an accessible, step-by-step manner, this guide is perfect for beginners and advanced professionals alike. Don't miss out on the skills needed to win in the markets!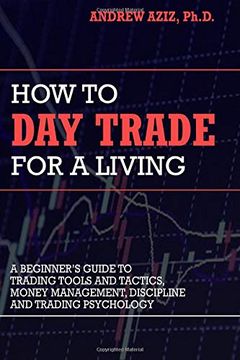 Discover the freedom, flexibility, and income of day trading. Learn how to take control of your life and succeed in the stock market with simple, practical strategies. This book is written for everyone, with easy-to-understand language and concepts. Avoid the mistakes that cause many beginners to fail and compete with professionals to make money. Let the author show you how to beat Wall Street at their own game.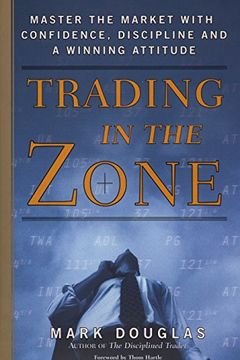 Discover the true realities of risk and learn to overcome ingrained mental habits that cost traders money with this insightful book. The author dispels market myths and teaches readers to navigate the probabilities of market movements. Perfect for anyone looking to improve their consistency in trading.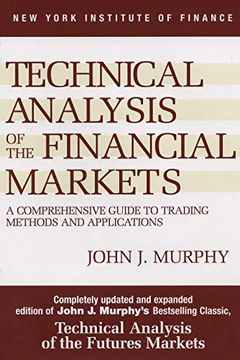 "Learn the Concepts and Techniques to Analyzing Financial Markets in this Landmark Bestseller. Updated to include all financial markets, this book explores concepts such as candlestick charting, intermarket relationships, and the crucial role of technical analysis in investing. Whether you're interested in stocks, futures, or understanding indicators, this book provides a thorough and accessible overview of technical analysis. Essential reading for anyone wanting to track and analyze market behavior."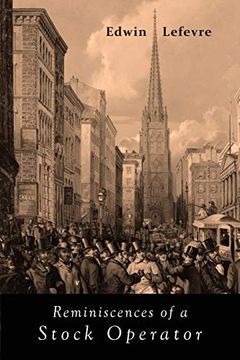 Discover the timeless insights of trading and speculation in this classic 1923 novel. Follow the fictionalized story of trader Jesse Livermore and his journey from day trading to market manipulation on Wall Street. Renowned by traders and experts alike, this book offers invaluable lessons and investing wisdom that continue to resonate today. Ranked #15 on Fortune's 75 The Smartest Books We Know, don't miss out on this major source of information for both experienced and new traders.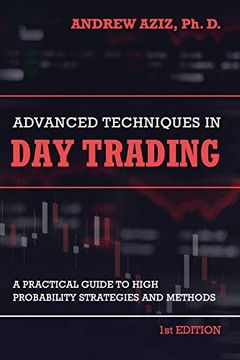 Discover the secrets to successful day trading with this comprehensive guide. From learning about the necessary tools of the trade, to finding the right stocks and managing trades in stressful moments, this book covers it all. With real-life examples and a behind-the-scenes look at the author's thought process, both novice and experienced traders will find valuable insights to help achieve their trading goals. Learn how to start day trading as a business, choose the right broker and platforms, plan important strategies, execute trades effectively and manage risk.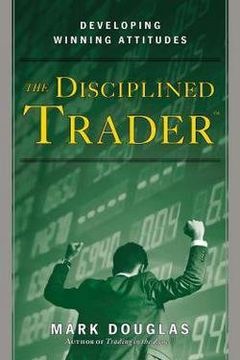 This industry classic delves into the psychological nature of successful trading. Published in 1990, the book provides unique conclusions on how to overcome limiting mindsets and offers a step-by-step process on breaking queries. From new traders to veterans struggling with consistency, readers will learn how to neutralize the fear of losing and create a winning mindset through practical techniques. Additionally, readers will learn about the unstructured nature of the market and how to adapt to ever-changing environments.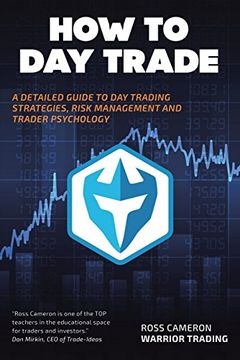 How to Day Trade
A Detailed Guide to Day Trading Strategies, Risk Management, and Trader Psychology
Learn the trading techniques used by a successful day trader, and avoid common mistakes that cause most others to fail. Discover the two most important skills for a trader and how to build a foundation for success. Become a hunter of volatility and a manager of risk to turn the tables and increase your chances of success. Take the first step to improving your trading by picking up this book today.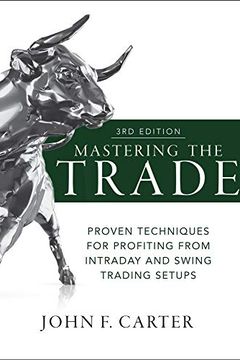 A comprehensive guide to mastering the art of trading in today's turbulent markets, this book covers everything from market psychology to entry and exit strategies for a range of trading instruments. With real-world examples and practical advice, it is a must-read for anyone looking to make a career in trading. Highly recommended by industry experts, it provides unparalleled insights into the factors that drive market movements and offers effective risk management techniques. Written by a veteran trader and educator who has spent years on various trading desks, this book is an indispensable resource for traders of all levels.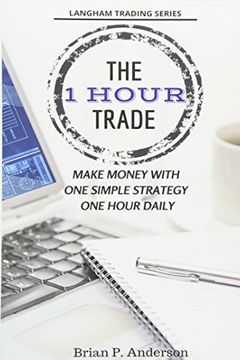 The 1 Hour Trade
Make Money With One Simple Strategy, One Hour Daily (Langham Trading)
Learn how to generate income or grow your account balance through trading in just one hour a day with "The 1 Hour Trade." This book offers a step-by-step strategy for consistent trading profits, teaching you specific scanning parameters, analysis decisions, and execution steps for profitable trades. Unlike other trading books, this blueprint includes real-time scanning for stocks with big price gains, analyzing chart history, and identifying optimal exit areas. With discipline and patience, this short-term investment system can make you a successful trader.
Pit Bull by Martin Schwartz
How To Day Trade Stocks For Profit by Harvey Walsh
High probability trading by Marcel Link
Start Day Trading Now by Michael Sincere
Digital Day Trading; Moving from One Winning Stock Position to the Next by Howard Abell
Japanese Candlestick Charting Techniques by Steve Nison
How to Make Money in Stocks by William O'Neil
The Daily Trading Coach by Brett N. Steenbarger
The New Trading for a Living by Alexander Elder
Day Trading For Dummies, 4th Edition by Ann C. Logue
The Truth About Day Trading Stocks by Josh Dipietro
Trade Like a Stock Market Wizard by Mark Minervini
Trading for a Living by Alexander Elder
A Beginner's Guide to the Stock Market by Matthew R. Kratter
One Good Trade by Mike Bellafiore
Day Trading For Dummies by Ann C. Logue
The New Market Wizards by Jack D. Schwager
Trade Your Way to Financial Freedom by Van Tharp
The Little Book of Market Wizards by Jack D. Schwager
Charting and Technical Analysis by Fred McAllen
How To Swing Trade by Brian Pezim
Day Trading QuickStart Guide by Troy Noonan
The Art and Science of Technical Analysis by Adam Grimes
Tools and Tactics for the Master Day Trader by Oliver Velez
Day Trading Made Easy by Matthew R. Kratter
Forex Price Action Scalping by Bob Volman
The Simple Strategy - A Powerful Day Trading Strategy For Trading Futures, Stocks, ETFs and Forex by Markus Heitkoetter
The Complete TurtleTrader by Michael W. Covel
Trend Following by Michael W. Covel
Day Trading and Swing Trading the Currency Market by Lien