Best Lesbian Books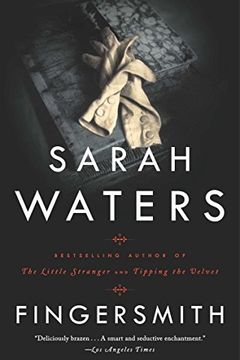 Discover a captivating Dickensian world in this thrilling novel of deception and secrets. Follow Sue Trinder, an orphan raised by a family of petty thieves, as she is approached by an elegant con man with a tempting proposal. If she helps him seduce and deceive a naïve gentlewoman named Maud Lilly, they will all share in her vast inheritance. But as Sue becomes more involved in the scheme, she begins to question if it's worth the price. Engage in a journey of twists and turns in Fingersmith.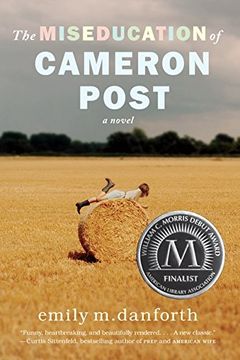 This coming-of-age novel follows Cameron Post as she navigates survival in Miles City, Montana after the sudden death of her parents. Forced to move in with her conservative aunt and old-fashioned grandmother, she learns to blend in and keep her true self hidden. But when she meets the beautiful and unexpected Coley, Cam's world turns upside down. Aunt Ruth takes drastic measures to "fix" her niece, forcing Cam to confront the cost of denying her true identity. This stunning debut is a reminder to live life on your own terms.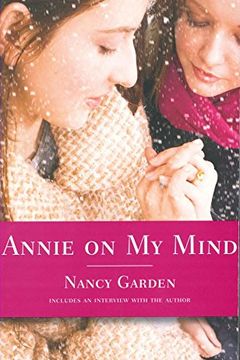 Experience love and confusion in its most wonderful and complicated forms in this heartwarming LGBTQ+ novel. Follow Liza Winthrop as she meets Annie Kenyon at the Met and watches their relationship blossom into something special. It's a tale of first love, and all the complexities it brings.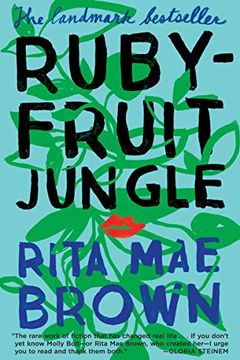 A groundbreaking coming-of-age novel that launched the career of a celebrated author. Rubyfruit Jungle follows the story of Molly Bolt, who defies societal norms as a Southern adoptee forging her own path in America. With sharp humor and bold wit, Brown's prose masterfully portrays Molly's journey as a lesbian woman unapologetically loving and living life on her own terms. A literary milestone about being true to oneself, this transformative work continues to resonate with readers even after forty years.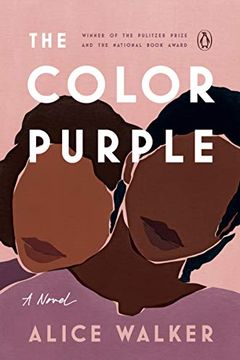 In this modern classic, Alice Walker depicts the lives of African American women in early 20th-century rural Georgia. The story follows Celie and Nettie, two sisters separated as girls who sustain their loyalty and hope in each other through a series of letters spanning 20 years. The Color Purple broke the silence around domestic and sexual abuse, narrating the lives of women through their pain and struggle, companionship and growth, resilience and bravery. With deep compassion and beautiful writing, this Pulitzer Prize and National Book Award winner is a must-read journey towards redemption and love.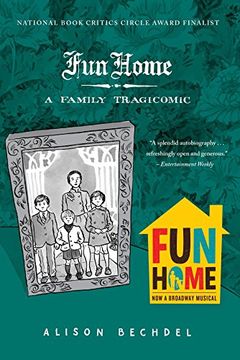 A graphic memoir about a woman's complicated relationship with her father, who was a strict English teacher and director of the local funeral home. After coming out as a lesbian in college, the author discovered her father was also gay. Shortly after, he passed away, leaving her to unravel the mysteries of his life.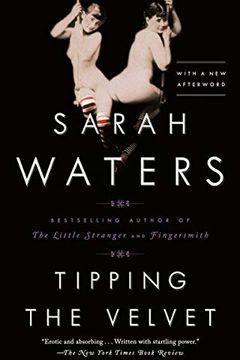 Follow the captivating journey of Nan King, a former oyster girl, as she falls for a cross-dressing music-hall singer, Miss Kitty Butler. Set in turn-of-the-century England, Nan becomes Kitty's dresser and secret lover, joins the act in pants herself, and learns about life, friendship, and love. Sarah Waters' debut novel is an erotic, vivid, and expertly written piece of historical fiction that casts a new light on the era. Explore the complex relationships and riveting adventures of Nan in this lush and tantalizing read.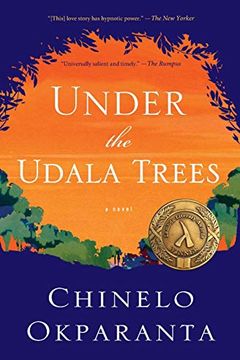 This book explores the coming-of-age story of Ijeoma during the civil war in Nigeria. She falls in love with another displaced child, who happens to be a girl from a different ethnic community. When their love is discovered, Ijeoma must hide her feelings and face the cost of living a lie. This inspiring tale by Chinelo Okparanta depicts how a nation's struggles manifest in its people's lives, with a beautiful and precise prose.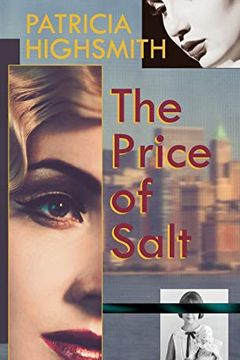 A timeless classic of lesbian fiction, this book tells the story of Therese and Carol. Both women are struggling against the societal norms of mid-century femininity and find love in an unlikely encounter. The two take to the open road to escape their oppressive daily lives and enjoy a romantic adventure. However, their happiness is short-lived when Carol is forced to choose between her child and her lover. Written by Patricia Highsmith, known for her thrillers, this book showcases her ability to create compelling characters and narratives that depart from the stereotypical lesbian pulp fiction of the time. A must-read that explores the importance of following one's heart.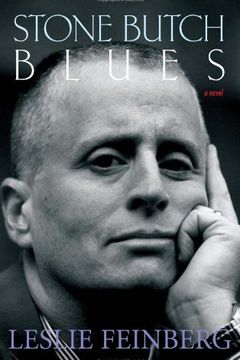 Explore the world through the eyes of Jess Goldberg, a masculine girl growing up during the McCarthy era and coming out as a young butch lesbian in a blue-collar town. Stone Butch Blues is a powerful tribute to history and politics, following Jess's transformative journey with longing, vulnerability, and working-class grit. This classic novel takes readers on a roller-coaster ride of gender exploration and ultimately speaks to anyone who has ever felt different.
Her Body and Other Parties by Carmen Maria Machado
The Seven Husbands of Evelyn Hugo by Taylor Jenkins Reid
The Gilda Stories by Jewelle Gomez
Keeping You a Secret by Julie Anne Peters
The Gravity Between Us by Kristen Zimmer
Everything Leads to You by Nina Lacour
Of Fire and Stars by Audrey Coulthurst
Rage by Julie Anne Peters
You Should See Me in a Crown by Leah Johnson
When Women Were Warriors Book I by Catherine M Wilson
The Midnight Hunt by L. L. Raand
Kissing the Witch by Emma Donoghue
The Summer of Jordi Perez by Amy Spalding
Luna by Julie Anne Peters
The Well of Loneliness by Radclyffe Hall
The Essential Dykes to Watch Out For by Alison Bechdel
Aristotle and Dante Discover the Secrets of the Universe by Benjamin Alire Sáenz
Her Name in the Sky by Kelly Quindlen
Fried Green Tomatoes at the Whistle Stop Cafe by Fannie Flagg
Ivy Aberdeen's Letter to the World by Ashley Herring Blake
And Playing the Role of Herself by K. E. Lane
I Can't Think Straight by Shamim Sarif
Written on the Body by Jeanette Winterson
The Summer We Got Free by Mia McKenzie
Missed Her by Ivan Coyote
Felt in the Jaw by Kristen N. Arnett
Five Moons Rising by Lise MacTague
Inseparable by Emma Donoghue
Desert Of The Heart by Jane Rule
Patience and Sarah by Isabel Miller
Between Mom and Jo by Julie Anne Peters
Ex-Wives of Dracula by Georgette Kaplan
The Falling in Love Montage by Ciara Smyth
The Dark Wife by Sarah Diemer
Little & Lion by Brandy Colbert
Queens of Geek by Jen Wilde
The House You Pass On the Way by Jacqueline Woodson
Labyrinth Lost by Zoraida Córdova
In the Dream House by Carmen Maria Machado
Giovanni's Room by James Baldwin
Felix Ever After by Kacen Callender
The Jasmine Throne by Tasha Suri
Crier's War by Nina Varela
Nimona by Noelle Stevenson
Who'd Have Thought by G Benson
Backwards to Oregon by Jae
Hani and Ishu's Guide to Fake Dating by Adiba Jaigirdar
Call Me by Your Name by André Aciman
My Lesbian Experience with Loneliness by Nagata Kabi
Ask Me Again by E. J. Noyes
The Passion by Jeanette Winterson
Strawberry Summer by Melissa Brayden
Waiting in the Wings by Melissa Brayden
Late to the Party by Kelly Quindlen
She Drives Me Crazy by Kelly Quindlen
All That Matters by Susan X Meagher
Small Beauty by Jia Qing Wilson-Yang
Calling the Dead by Ali Vali
Macho Sluts by Pat Califia
Prince by Sara Gravatt-Wimsatt
All Out by Saundra Mitchell
Am I Blue? by Marion Dane Bauer
This Is Not For You by Jane Rule
Paul Takes the Form of a Mortal Girl by Andrea Lawlor
Bingo Love Volume 1 by Tee Franklin
The Abyss Surrounds Us by Emily Skrutskie
The Love and Lies of Rukhsana Ali by Sabina Khan
Here Comes the Sun by Nicole Dennis-benn
Better Off Red by Rebekah Weatherspoon
The Hellion's Waltz by Olivia Waite
Not Otherwise Specified by Hannah Moskowitz