Best Pirate Books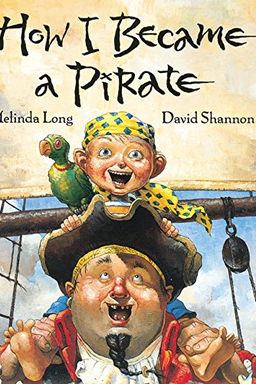 Embark on a swashbuckling adventure with Jeremy Jacob, a young boy who is unexpectedly swept up into the world of pirates. Join Captain Braid Beard and his crew as they teach Jeremy the finer points of pirate life, including how to sing sea chanteys, throw food, and even say "scurvy dog." But there are also some surprising lessons to be learned about the downsides of life at sea. With playful and textured illustrations, this book by Melinda Long and illustrated by David Shannon is a witty and fun-filled look at the joys and challenges of pirate life.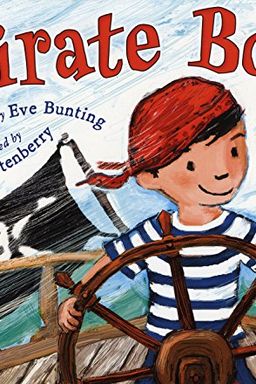 "Set sail on an adventure with a brave pirate boy and his unyielding love for his mother. When Danny dreams of life as a pirate, his mom promises to always find him, even if it means battling sea monsters and shrinking to their size. Discover a heartwarming story of family and the boundless courage of a mother's love in this captivating tale, perfect for young readers."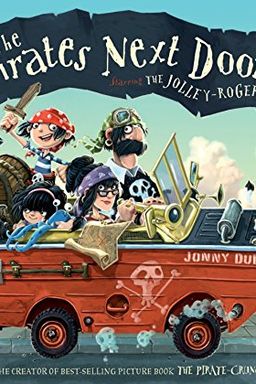 Join the Jolley-Rogers, a pirate family who has moved from the high seas to suburbia to fix up their ship in the quiet town of Dull-on-Sea. The neighbors are quick to gossip about this unusual crew, but young Matilda defies the adults and befriends young pirate Jim Lad. When the Jolley-Rogers return to sea, the town discovers buried treasure in their yards. While Matilda is sad to see her friend go, she gains a pen pal and her own treasure. Explore the joys of friendship and adventure with this fun children's book.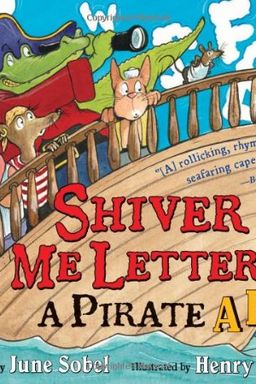 Embark on an unforgettable alphabet adventure with a brave and bumbling pirate crew who will stop at nothing to capture every letter of the alphabet. Written by June Sobel and illustrated by Henry Cole, this hilarious and irresistible book is perfect for young pirate-loving kids who are also learning the ABCs. Join the swashbuckling crew in Shiver Me Letters and help them find an A, a Z, and everything in between before it's too late!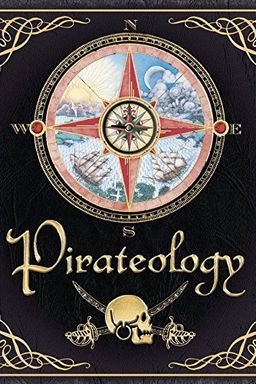 Discover the fascinating world of pirates with an exciting new title in the bestselling 'Ology series. Join Captain William Lubber on his quest to find the notorious female pirate Arabella Drummond with this complete and fascinating journal. Explore the golden age of piracy through storm-tossed sailing ships, treasure islands, pirates' flags and weapons. With stunning illustrations, treasure maps, charts, codes and clues, Pirateology is a true treasure trove for pirate lovers. Don't miss out on this extraordinary find!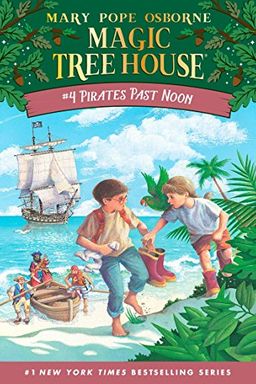 Embark on a thrilling high-seas adventure with two young siblings who time travel back to the age of pirates in this exciting middle-grade book. Join Jack and Annie as they encounter deserted islands, hidden treasures, and ruthless pirates in this bestselling installment of the Magic Tree House series. Will they find the treasure or meet a watery end? Find out in the MagicTreeHouse.com!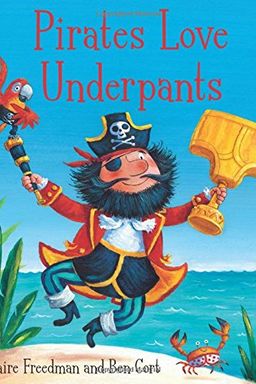 Adventure awaits in this hilarious new addition to the Underpants series. Join a group of vibrant pirates on a special quest to find the fabled Pants of Gold for the Captain's Treasure chest. Filled with humor, sharks, and treasure, you won't be able to stop yo-ho-ho-ing until the sails come down!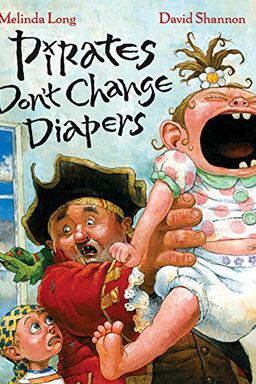 This humorous children's book follows the misadventures of a pirate crew who ends up babysitting a howling infant. The pirates must learn how to change diapers and calm down the baby before they can even think about finding buried treasure. Full of witty pirate lingo and colorful illustrations, this sequel is sure to entertain young readers and fans of the first book.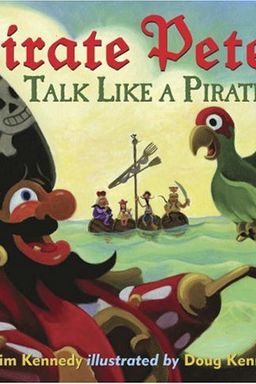 Looking for a crew that talks and acts like a true pirate? Join Pirate Pete on his quest for the perfect crew in a search filled with interviews, mishaps, and humorous moments. Will he find what he's looking for? Read on to find out!
"Join a ravenous pirate as he devours a fish, a bird, gold, and even a whole ship in this rollicking and hilarious twist on a beloved children's rhyme. Will his insatiable hunger lead him to the bottom of the sea? Find out in this entertaining and cleverly illustrated book by Jennifer Ward and Steve Gray."
Goodnight Pirate by Michelle Robinson
The Pirate Cruncher by Jonny Duddle
Pirates Magnified by David Long
Pirates Go to School by Corinne Demas
Captain Blood by Rafael Sabatini
Pete the Cat and the Treasure Map by James Dean
Peter Pan by J. M. Barrie
Magic Marks the Spot by Caroline Carlson
How to Be a Pirate by Sue Fliess
A Year on a Pirate Ship by Elizabeth Havercroft
Pirate's Lullaby by Marcie Wessels
The Republic of Pirates by Colin Woodard
The Gingerbread Pirates Gift Edition by Kristin Kladstrup
Under the Black Flag by David Cordingly
Pirate Princess by Sudipta Bardhan-Quallen
Ten Little Pirates by Mike Brownlow
The Berenstain Bears Pirate Adventure by Mike Berenstain
That's Not My Pirate...by Fiona Watt by Fiona Watt
Pirate Mom by Deborah Underwood
Pirates in Pajamas by Caroline Crowe by
The Whydah by Martin W. Sandler
On Stranger Tides by Tim Powers
The Pirate Hunter by Richard Zacks
Blackbeard the Pirate King by J. Patrick Lewis
Pirate Hunter of the Caribbean by David Cordingly
HOW TO BE A PIRATE by Cressida Cowell
Bloody Jack by L. A. Meyer
Isle of Swords by Wayne Thomas Batson
Who Was Blackbeard? by James Buckley Jr.
There Was an Old Pirate Who Swallowed a Map! by Lucille Colandro
Pirates by Mary Pope Osborne
Port Side Pirates by Oscar Seaworthy
Captain LaPlank by Flibber T Gibbet
Night Pirates by Peter Harris
Daughter of the Pirate King by Tricia Levenseller
You Wouldn't Want to Be a Pirate's Prisoner!You Wouldn't Want to… by John Malam
Everything I Know About Pirates by Tom Lichtenheld
The Best Book of Pirates by Barnaby Howard
The Usborne Official Pirate's Handbook by Nill
Pirate Diary by Richard Platt
Count With The Pirates! by Laura Coleman
The Pirate Bride by Kathleen Y'Barbo
Small Saul by Ashley Spires
Magic of Blood and Sea by Cassandra Rose Clarke
Pirate Pete by Kim Kennedy
Lives of the Pirates by Kathleen Krull
Pirate vs. Pirate by Mary Quattlebaum
Molly Rogers Pirate Girl by
Pirate's Perfect Pet by Beth Ferry
A Stegosaurus Would NOT Make a Good Pirate by Thomas Kingsley Troupe
A Pirate's Night Before Christmas by Philip Yates
Pirate Chicken by Brian Yanish
Captain Jack and the Pirates by Peter Bently