Best Sailing Books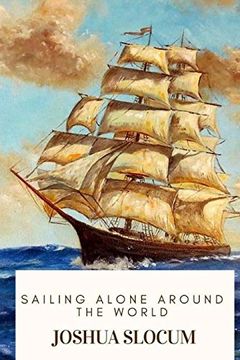 This thrilling memoir recounts Captain Joshua Slocum's three-year journey to circumnavigate the world alone by boat. As the first man to accomplish this feat, Slocum faced pirate attacks, gale-force winds, and the ever-present threat of shipwreck. His journey took him across the Pacific and Atlantic oceans, where he visited South Africa, South America, and Australia. This book is a must-read for anyone with a love for adventure and the open sea.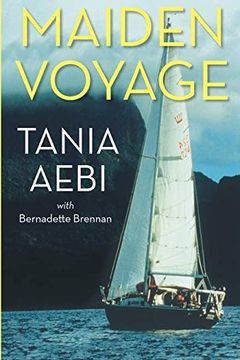 Embark on an extraordinary adventure and spiritual journey with a young woman who sails around the world alone on a twenty-six-foot sloop. Through the highs and lows of her 27,000 mile journey, she discovers the wonders of the Great Barrier Reef, faces death-dealing horrors of the Red Sea, and confronts her own needs, desires, dreams, and goals. Maiden Voyage is a captivating memoir of courage, self-discovery, and love.
Survival at sea! Steven Callahan shares his incredible firsthand account in Adrift, a seafaring classic that was on the New York Times bestseller list for over 36 weeks. He's the only man known to have survived more than a month alone at sea in an inflatable raft, fighting for his life after his sloop capsized. A must-have for any adventure library.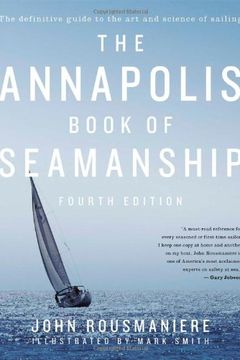 This comprehensive guide to seamanship has been called the sailor's bible since its launch in 1983. From basic skills to advanced techniques and current electronics, the book covers all aspects of sailing. The author emphasizes the importance of mastering sailing fundamentals, including boat handling, safety, emergency preparedness, weather reading, navigation, maintenance, and tradition. The book is well-organized and written in jargon-free language, with helpful illustrations throughout. This is an essential resource for any sailor, and a must-read for those wanting to improve their skills.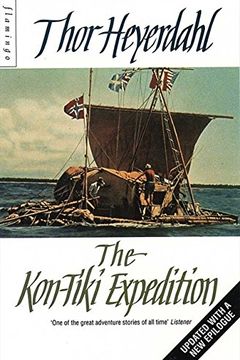 Join biologist Thor Heyerdahl on an astonishing adventure across the Pacific Ocean by raft. In a journey of 4,300 nautical miles, Heyerdahl and five other adventurers set out to prove an intriguing theory about the settlement of the South Sea Islands. Battling raging storms, whales, and sharks for three months on the open sea, they sighted land and achieved their mission. Translated into 65 languages, Kon-Tiki is a classic tale of daring and courage that has inspired countless readers.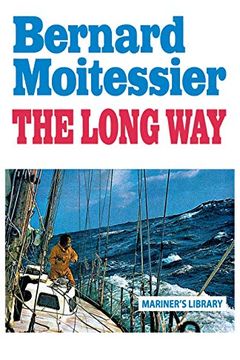 Join Bernard Moitessier on his unbelievable journey as he takes on the first solo, non-stop circumnavigation race around the world. Battling treacherous weather conditions, gear failures, fatigue, and loneliness, Moitessier's journey is a testament to the strength of the human spirit. But when he nears the finish line, he decides to keep sailing on for another three months, eventually ending his 37,455-mile journey in Tahiti without ever touching land. This is the incredible story of The Long Way.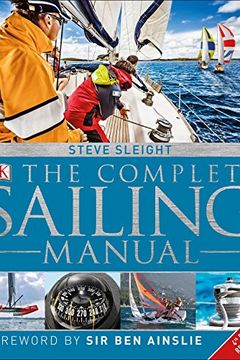 This comprehensive guide is a must-have for sailing enthusiasts. The Complete Sailing Manual covers everything from basic techniques to boat maintenance and navigation, with clear annotated diagrams and photographs. Featuring the latest equipment and safety developments, this book is perfect for novice and experienced sailors alike. With a foreword by Olympic gold medalist Ben Ainslie, it's a trusted resource that will help you take your sailing adventures to the next level.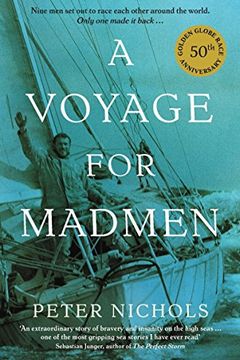 A thrilling tale of courage and determination, this book recounts the true story of the first attempt to sail around the world alone and non-stop. In 1968, nine men from different countries set out to make history and face unimaginable challenges. Only one crossed the finish line, while the rest encountered despair, madness, and death. A must-read for anyone interested in adventure and maritime history.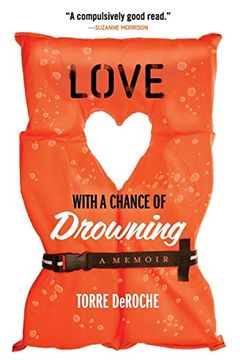 Embark on an adventurous and romantic voyage across the Pacific with a city girl who faces her fear of deep water to explore the world with her Argentinian lover. Love with a Chance of Drowning is a brave and often hilarious memoir of taking risks and discovering beautiful and remote destinations.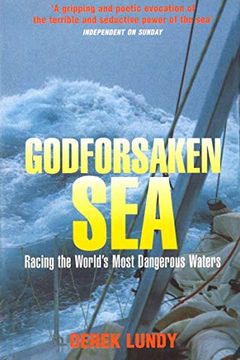 Embark on a perilous journey through the world's most treacherous and isolated seas with this award-winning book. Follow the sixteen sailors who set out on a single-handed yacht race and discover the unrelenting strain and chilling casualty rates that come with handling 60-foot boats day and night for three and a half to five months alone at sea. Learn about the sea and its power over us, drawing us in and repelling us, and why some risk everything to sail its waters. This special anniversary edition includes a new foreword from the author.
The Proving Ground by G. Bruce Knecht
Don Casey's Complete Illustrated Sailboat Maintenance Manual by Don Casey
Gipsy Moth Circles the World by Francis Chichester
World of My Own by Robin Knox-Johnston
Escape from the Ordinary by Julie Bradley
The Ashley Book of Knots by Clifford W. Ashley
Boatowners Mechanical and Electrical Manual 4/E by Nigel Calder
Two Years Before The Mast by Richard Henry Dana
The Complete Sailor, Second Edition by David Seidman
Sailing For Dummies by J. J. Isler
The Strange Last Voyage of Donald Crowhurst by Nicholas Tomalin
The Voyager's Handbook by Beth Leonard
Sailing Made Easy by The American Sailing Association Asa
The International Marine Book of Sailing by William Robinson
The Perfect Storm by Sebastian Junger
Adrift [Movie tie-in] by Tami Oldham Ashcraft
438 Days by Jonathan Franklin
South by Ernest Henry Shackleton
In the Heart of the Sea by Nathaniel Philbrick
Master and Commander by Patrick O'Brian
Get Real, Get Gone by Rick Page
Sailing a Serious Ocean by John Kretschmer
MASTER AND COMMANDER [Special edition including bonus book by Patrick O'Brian
The Last Grain Race by Eric Newby
Chapman Piloting & Seamanship 68th Edition by Chapman
Last Man Off by Matt Lewis
Plunge by Liesbet Collaert
A Race Too Far by Chris Eakin
Once is Enough by Miles Smeeton
How to Sail Around the World by Hal Roth
The Capable Cruiser by Lin Pardey
Cost Conscious Cruiser by Lin Pardey
World Cruising Routes by Jimmy Cornell
How to Read a Nautical Chart by Nigel Calder
Learning to Sail by Di Goodman
Seraffyn's European Adventure by Lin Pardey
Winning in One-designs by Dave Perry
Sailing Fundamentals by Gary Jobson
Self Sufficient Sailor 3rd edition, fully revised and expanded by Lin Pardey
Encounters of a Wayward Sailor by Tristan Jones
World Cruising Handbook by Jimmy Cornell
Across the Savage Sea by Maud Fontenoy
And the Sea Will Tell by Vincent Bugliosi
An Embarrassment of Mangoes by Ann Vanderhoof
The Log from the Sea of Cortez by John Steinbeck
A Sail of Two Idiots by Renee Petrillo
The Riddle of the Sands by Erskine Childers
Endurance by Alfred Lansing
In the Kingdom of Ice by Hampton Sides
To Kill a Mockingbird by Harper Lee
Fallen Out by Wayne Stinnett
The Opening Chase by Cap Daniels
Over the Edge of the World by Laurence Bergreen
The Titanic Secret by Clive Cussler
Into the Raging Sea by Rachel Slade
An Island to Oneself by Tom Neale
The Silent World by Jacques Cousteau
First You Have to Row a Little Boat by Richard Bode
Float Plan by Trish Doller
Marine Diesel Engines by Nigel Calder
The Boat Who Wouldn't Float by Farley Mowat by
Looking for a Ship by John McPhee
A Storm Too Soon by Michael J. Tougias
Fastnet, Force 10 by John Rousmaniere
The Curve of Time by M. Blanchet
The Illustrated Sailing Alone Around the World by Joshua Slocum
Storm Tactics Handbook by Lin Pardey
The Dinghy Cruising Companion by Roger Barnes
The Incredible Voyage by Tristan Jones
The Boat Galley Cookbook by Carolyn Shearlock, Jan Irons
The Morrow Guide to Knots by Mario Bigon, Guido Regazzoni
Close to the Wind by Pete Goss
Flirting With Mermaids by John Kretschmer
Survive the Savage Sea by Dougal Robertson
Catamarans by Gregor Tarjan
Cruising in Seraffyn by Lin Pardey
As Long as It's Fun, the Epic Voyages and Extraordinary Times of Lin and Larry Pardey by Herb McCormick
250 Amazing Fishing Tips by Lamar Underwood
Taleisin's Tales - Sailing towards the Southern Cross by Lin Pardey
The Essentials of Living Aboard a Boat by Mark Nicholas
The master mariner by Nicholas Monsarrat
Boating Skills and Seamanship, 14th Edition by Inc. U. S. Coast Guard Auxiliary Assoc.
Take It Back by Kia Abdullah