Best Sailing Books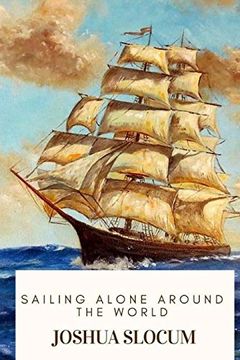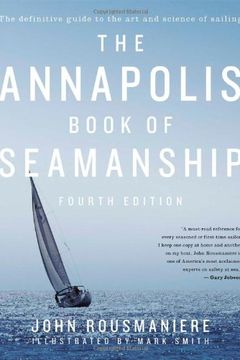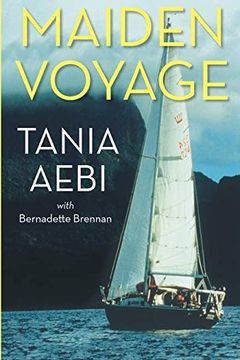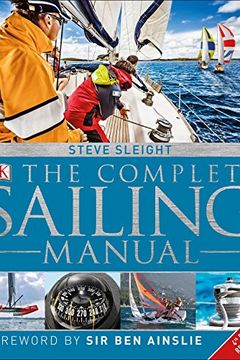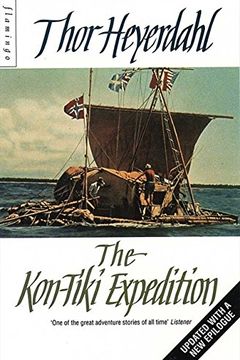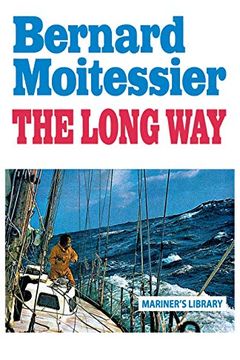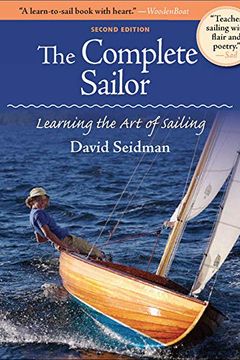 This is not just an instructional book---it's an insight into a sailor's approach to the sea, boats, and the ever-changing dynamic of wind on the water "A learn-to-sail book with heart."--WoodenBoat "A real winner...a masterful blend of straightforward text with delightful and instructive illustrations. Quite simply a great primer on sailing and th...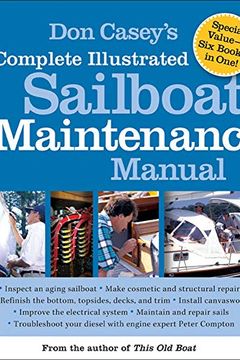 The definitive guide from the world's best-known sailboat maintenance expertDon Casey's Complete Illustrated Sailboat Maintenance Manual combines six core volumes into a single, utterly dependable resource that answers every frequent question, explains every major system, and helps you keep your boat and its components shipshape.More than 2,500 cle...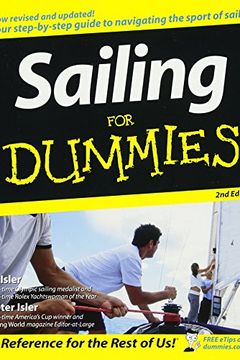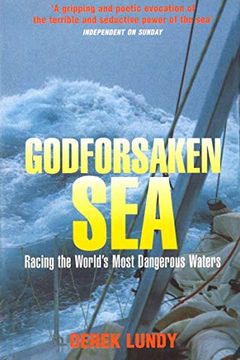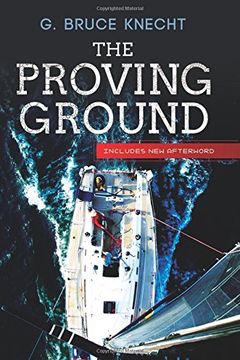 Left For Dead by Nick Ward
Gipsy Moth Circles the World by Francis Chichester
World of My Own by Robin Knox-Johnston
Voyage for Madmen by Peter Nichols
The Ashley Book of Knots by Clifford W. Ashley
Adrift by Steven Callahan
Escape from the Ordinary by Julie Bradley
Sailing Made Easy by The American Sailing Association Asa
How to Read a Nautical Chart by Nigel Calder
Winning in One-designs by Dave Perry
Seraffyn's European Adventure by Lin Pardey
The International Marine Book of Sailing by William Robinson
Sailing Fundamentals by Gary Jobson
Love with a Chance of Drowning by Torre Deroche
Two Years Before The Mast by Richard Henry Dana
The Log from the Sea of Cortez by John Steinbeck
To Kill a Mockingbird by Harper Lee
438 Days by Jonathan Franklin
The Titanic Secret by Clive Cussler
Master and Commander by Patrick O'Brian
MASTER AND COMMANDER [Special edition including bonus book by Patrick O'Brian
An Island to Oneself by Tom Neale
Boatowners Mechanical and Electrical Manual 4/E by Nigel Calder
Sailing a Serious Ocean by John Kretschmer
A Storm Too Soon by Michael J. Tougias
The Last Grain Race by Eric Newby
The Voyager's Handbook by Beth Leonard
Storm Tactics Handbook by Lin Pardey
Chapman Piloting & Seamanship 68th Edition by Chapman
The Incredible Voyage by Tristan Jones
Fastnet, Force 10 by John Rousmaniere
Looking for a Ship by John McPhee
Take It Back by Kia Abdullah
Cruising in Seraffyn by Lin Pardey
A Race Too Far by Chris Eakin
Once is Enough by Miles Smeeton
The Capable Cruiser by Lin Pardey
Boating Skills and Seamanship, 14th Edition by Inc. U. S. Coast Guard Auxiliary Assoc.
Cost Conscious Cruiser by Lin Pardey
Taleisin's Tales - Sailing towards the Southern Cross by Lin Pardey
The U.S. Navy SEAL Survival Handbook by Don Mann
The master mariner by Nicholas Monsarrat
Learning to Sail by Di Goodman
Seaworthy Offshore Sailboat by John Vigor
Getting Started in Sailboat Racing by Adam Cort
Voyages of a Simple Sailor by Roger D Taylor
As Long as It's Fun, the Epic Voyages and Extraordinary Times of Lin and Larry Pardey by Herb McCormick
Start to Win by Eric Twiname
The Book of Sailing Knots by Peter Owen
The Curve of Time by M. Blanchet
Ocean of Insight by Heather Lyn Mann
Sailing by Onne van der Wal
Petrels, Albatrosses, and Storm-Petrels of North America by Steve N. G. Howell
Maneuver and Dock Your Sailboat Under Power by Grant Headifen
Fast Track to Sailing by Steve Colgate
Self Sufficient Sailor 3rd edition, fully revised and expanded by Lin Pardey
Successfully Skipper a Sailboat by Grant Headifen
H.W. Tilman by H. W. Tilman
Flirting With Mermaids by John Kretschmer
Positioning by Stuart H. Walker
Skippering a Small Keelboat by Grant Headifen
Sailing There, Cruising Across Europe and the Mediterranean by Patricia Vellinga
Sailing Smart by Buddy Melges
NauticEd Navigation Rules by Capt Grant R Headifen
Sail, Race and Win by Eric Twiname
Alex Learns to Sail by Grant R Headifen
How to Sail with Dogs by Michelle Segrest
A Manual of Sail Trim by Stuart H. Walker
Fast Handling Technique by Frank Bethwaite
The Boat Who Wouldn't Float by Farley Mowat by
The Sailor's Book of Small Cruising Sailboats by Steve Henkel
The Strange Last Voyage of Donald Crowhurst by Nicholas Tomalin
The One Pan Galley Gourmet by Don Jacobson
Last Man Off by Matt Lewis
Challenge by Warwick Collins
The Lonely Sea and the Sky by Francis Chichester
Blue Horizons by Beth A Leonard
And the Sea Will Tell by Vincent Bugliosi
Great circle by Sam Llewellyn