Best Soccer Books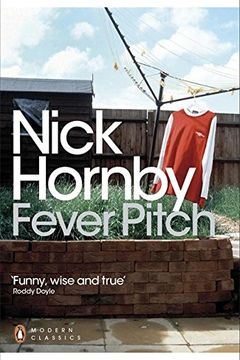 This award-winning football classic captures the highs and lows of being a true football fan. Brimming with honesty and wit, it perfectly showcases what it means to be a fan and what it means to be a man. A must-read for anyone who wants to understand the power of sports in shaping our lives.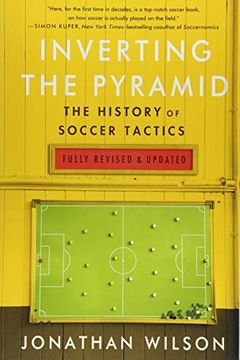 This riveting study explores the history of soccer tactics from its chaotic beginnings to modern times. Author Jonathan Wilson delves into the lives of iconic players and thinkers who have shaped the game. He also examines why the English have been resistant to abstract concepts. With its erudite and sweeping style, this modern classic of soccer writing is a must-read for any fan of the beautiful game.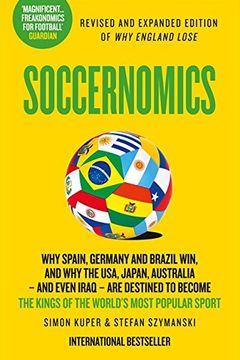 Discover new insights about the world's favorite sport with this insightful read. Using powerful analytical tools, the authors take a fresh look at football and reveal surprising truths that go against conventional wisdom. From interesting data trends to hidden stories behind the game, 'Soccernomics' is a must-read for any football fanatic.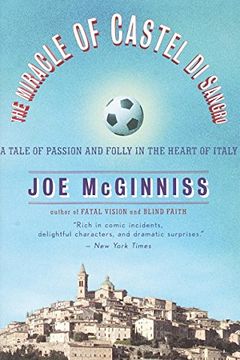 Follow Joe McGinniss as he travels to a remote Italian village to cover a minor league soccer team's unlikely success. Along the way, he develops a bond with an absurd yet irresistible cast of characters, all while introducing readers to an Italy that no tourist guidebook has ever described. Get ready for a sad, funny, desolating, and inspiring story that will keep you on the edge of your seat from start to finish.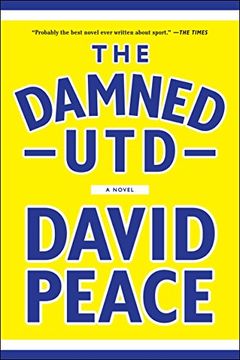 This gripping novel follows the turbulent journey of football manager Brian Clough as he takes the reins of one of the country's most successful, yet despised, clubs. Leeds United's aging team proves a challenge for Clough and the battle could mean victory or ruin. Set in the gritty 1970s, the book explores the themes of fear, ambition, and success. You won't be able to put it down.
Discover the way soccer embodies the spirit of Brazil in this classic read by Alex Bellos. Through skillful storytelling and interviews with locals, Bellos fully captures the essence of what makes Brazil's Beautiful Game so spectacular. Explore the role that soccer has played in the lives and history of Brazilians, as well as the country's flamboyance and innovation. In 2022, it still proves to be a must-read for soccer fans everywhere.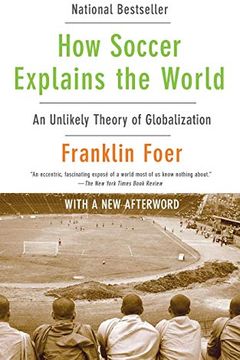 Explore the world through the lens of soccer, as Franklin Foer takes readers on an insightful and surprising tour across various continents. From the intersection of cultures to the global economy, How Soccer Explains the World sheds light on the joys and sorrows of modern society. Get ready for a unique and fascinating read that makes sense of our troubled times.
A powerful novel told in verse that centers around a young boy's passion for soccer, family, love, and friendship. As Nick deals with issues at home, confronts a bully, and tries to win over his crush, he discovers the power of words, and receives inspiring books to read from a rapping librarian. Get swept up in this moving tale that captures all the excitement and emotions of a World Cup match.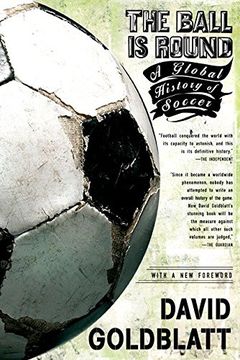 Explore the global phenomenon of soccer with this definitive book. From chaotic folk ritual to the world's most popular sport, discover the cultural and social impact of soccer on modern societies. Delve into its universal rules and geographical scope, and learn about its role in political and social history. And at its heart, never lose sight of the beauty, joy, and excitement of the game itself.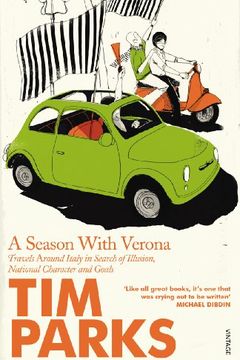 Discover the complex dynamics of Italy as a country and its national sport, through the eyes of one man on a journey with the Hellas Verona football club. Travel to stunning cities alongside the author as he offers a highly personal account of his relationship with the country and its people. This book combines the beauty of travel writing with an insightful analysis of Italy's unique way of entertaining itself.
Pele, King of Soccer/Pele, El Rey del Futbol by Monica Brown
Lola Levine Is Not Mean! by Monica Brown
The Crossover by Kwame Alexander
A Life Too Short by Ronald Reng
Among the Thugs by Bill Buford
The National Team by Caitlin Murray
PROVIDED YOU DONT KISS ME PB by Duncan Hamilton
Soccer on SundayMerlin Mission by Mary Pope Osborne
A the Coach� (Tm)S Guide to Teaching� by Doug Lemov
One Night in Turin by Pete Davies
Brilliant Orange by David Winner
Soccer iQ - Vol. 2 by Dan Blank
Soccer Tough by Dan Abrahams
Soccer by Mary Pope Osborne
When Nobody Was Watching by Carli Lloyd
Coaching Soccer for Dummies by National Alliance for Youth Sports
The Field by Baptiste Paul
Happy Like Soccer by Maribeth Boelts
How to Coach Girls by Mia Wenjen
What Is the World Cup? by Bonnie Bader
Soccer Coaching by Dylan Joseph
Spotlight Soccer by Ricardo Sanchez
Alex Ferguson by Alex Ferguson
It's Hard to Dribble with Your Feet by Val Priebe
World of Reading For the Love of Soccer! by Pelé
Football Against the Enemy by Simon Kuper
The Beckham Experiment by Grant Wahl
The Italian Job by Gianluca Vialli
The Soccer Fence by Phil Bildner
Outcasts United by Warren St. John
Living on the Volcano by Michael Calvin
Beyond Lucky by Sarah Aronson