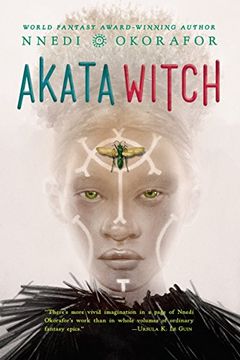 A Nigerian-American girl discovers she's a "free agent" with magical powers and joins a quartet of magic students to train and learn how to change reality. But when they are asked to track down a career criminal with powerful magic, will their training be enough to stop them?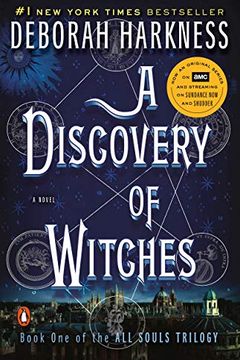 A young scholar in Oxford discovers a bewitched manuscript, setting off a fantastical chain of events as daemons, witches, and vampires flood the library in search of a coveted treasure lost for centuries. Meanwhile, our protagonist, a descendant of witches, wants nothing to do with sorcery, but is soon forced to confront her own magical abilities as she becomes the only one who can unravel the manuscript's powerful spell.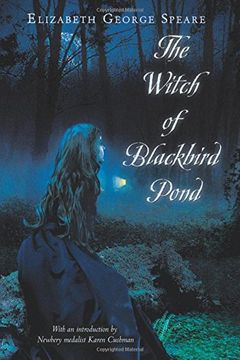 A 16-year-old orphan from Barbados struggles to find acceptance in colonial Connecticut in 1687, where she is met with suspicion and disapproval. When she befriends an outcast believed to be a witch, Kit faces the ultimate challenge: choosing between duty and her heart. Elizabeth George Speare's award-winning novel explores themes of belonging, individuality, and love.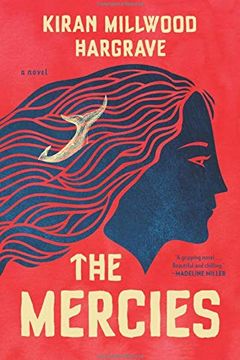 In a 1600s Norwegian coastal village, two women struggle to survive after a storm claims the lives of all the men on the island. As they face natural forces and the threat of being accused of witchcraft, a sinister figure arrives to rid the community of supposed evil. Inspired by real events, The Mercies is a feminist story of love, evil, and obsession at the edge of civilization.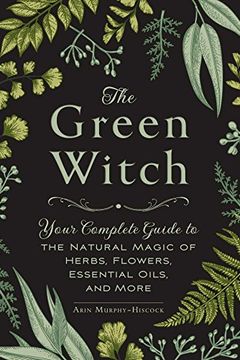 The Green Witch
Your Complete Guide to the Natural Magic of Herbs, Flowers, Essential Oils, and More
Unlock the magic of nature with this guide to green witchcraft. You'll discover the healing power of herbs, plants, and flowers, as well as the energy of Earth and the Universe. Learn how to make potions and oils, and connect with nature through crystals, stones, and even twigs. This guide offers recipes, rituals, and advice for harmonizing with nature and finding balance within. Embrace the power of natural magic and discover the wonders of the green witch.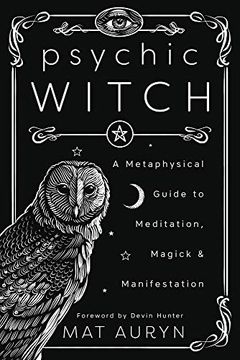 Psychic Witch
A Metaphysical Guide to Meditation, Magick & Manifestation
Unlock the full potential of your magick and senses with over 90 exercises, tips, practices, and meditations from popular writer and witch Mat Auryn. Psychic Witch delves into the complementary nature of witchcraft and psychism, and provides tools to enhance your perception and manipulation of energy for instant magickal results. Elevate your witchcraft to exciting new heights with this groundbreaking book.
Witchery is an essential guide for practicing and curious witches alike. Juliet Diaz, a hereditary witch and creator of The School of Witchery, shares her favorite spells, potion recipes, and DIY herbal remedies, as well as moon, crystal, and herbal magic. Discover different forms of divination and how to unlock your powers. Witchery also works with the seasons of the witch, helping you harness the unique energy of each Sabbat to amplify your magic. Connect to nature wisdom, spiritual intuition, and magical guidance with this transformative companion.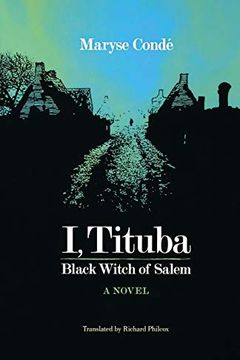 Discover the compelling story of Tituba, a black slave living in Salem during the infamous witch trials. After being raised by Mama Yaya, a gifted healer who taught her the secrets of magic, Tituba falls in love with another slave and finds herself embroiled in the dangerous religious practices of Salem's citizens. Despite the protection of the spirits, she cannot escape the hysteria of the time. Blending history with fantasy, Maryse Condé vividly imagines the life of this fascinating woman in CARAF Books' Caribbean and African Literature collection.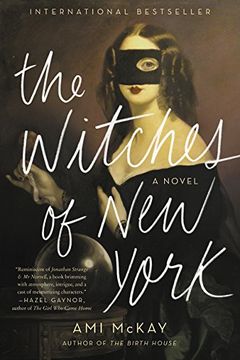 Step into Victorian New York and join the world of Adelaide Thom and Eleanor St. Clair, two witches who run a teashop for women seeking divine answers. When a young girl with great spiritual gifts arrives, she learns to harness her powers in the face of danger. This historical fiction novel explores the fascination with both science and spiritualism in the late 1800s.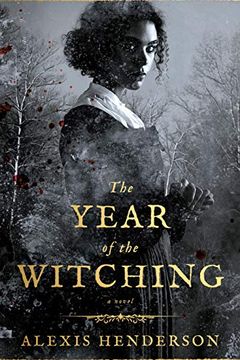 A young woman in a world ruled by religious law discovers a diary that reveals shocking secrets about her mother's past and the dark history of her community. As she grapples with her own beliefs and the truth about the Church, she realizes that change must start with her. Fans of dystopian novels such as The Handmaid's Tale will love this thought-provoking page-turner.
Labyrinth Lost by Zoraida Córdova
Good Omens by Neil Gaiman
The Witching Hour by Anne Rice
The Once and Future Witches by Alix E. Harrow
Wicca by Scott Cunningham
Buckland's Complete Book of Witchcraft by Raymond Buckland
Initiated by Amanda Yates Garcia
Plain Bad Heroines by Emily M. Danforth
The Spell Book for New Witches by Ambrosia Hawthorn
The Witches by Roald Dahl
Witches of Brooklyn by Sophie Escabasse
Practical Magic for Beginners by Maggie Haseman
The Modern Guide to Witchcraft by Skye Alexander
The Witch's Book of Self-Care by Arin Murphy-Hiscock
The Spiral Dance by Starhawk
A Witches' Bible by Stewart Farrar, Janet Farrar
Brujas by Lorraine Monteagut Ph.D.
Drawing Down the Moon by Margot Adler
The Familiars by Stacey Halls
A Storm of Witchcraft by Emerson W. Baker
A History of Witchcraft by Jeffrey B. Russell, Brooks Alexander
The Nature of Witches by Rachel Griffin
The Wicked Deep by Shea Ernshaw
Voodoo Queen by Martha Ward
A Break with Charity by Ann Rinaldi
The Penguin Book of Witches by Katherine Howe