Sort by
Latest Recommendations First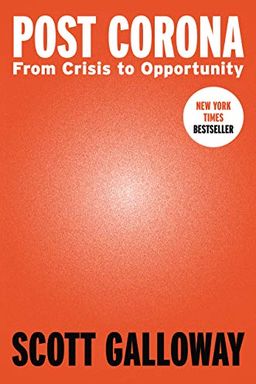 "Post Corona" by Scott Galloway is a New York Times bestseller that offers an urgent analysis of the winners and losers in a post-pandemic world. Galloway, a tech entrepreneur and NYU Business School professor, vividly demonstrates how the largest technology companies turned the crisis of the pandemic into a market-share-grabbing opportunity of a lifetime. As he outlines the contours of the crisis and the opportunities that lie ahead, Galloway offers both warning and hope in equal measure. Combining his signature humor and sharp business insights, "Post Corona" is a must-read for anyone looking to understand the impact of the pandemic on the future of businesses and society.
@djgeoffe @profgalloway Fantastic book. Will be inspirational for our January project 🙂     
–
source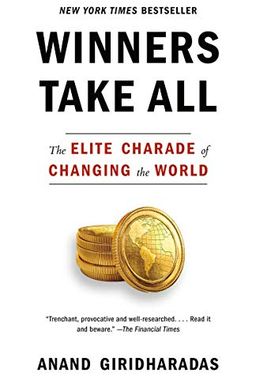 This investigative book delves into how the world's elite work, manipulate, and rebrand themselves as saviors of the poor while preserving their power and position atop society. The author takes us into the inner sanctums of a new gilded age where the rich fight for equality and justice any way they can, except for ways that threaten the social order. An essential read for understanding the egregious abuses of power that dominate today's news and a call to action for elites and citizens alike to build a more egalitarian society through democratic means.
Great book from @AnandWrites that will help anyone understand the forces destined to shape our future. Everyone should read     
–
source
Explore the industry that fuels almost all media in an intimate and profound way with Frenemies. This book is a reckoning with the changes buffeting the $2 trillion global advertising and marketing business from the perspective of its most powerful players. Ken Auletta delves into the transformation of the advertising and marketing industry, where Math Men and women are taking the reins from instinctual Mad Men. Auletta takes us behind the curtain to meet the industry's top players and investigates their perspectives. This book is an essential read, not just for what it reveals about the ad world but for its potential consequences. The survival of media as we know it depends on the revenue generated by advertising and marketing, which are in peril in the face of technological changes and the fraying trust between key players.
@kenauletta really enjoying the book. Best take on advertising and disruption in the space that I've come across in years.     
–
source