Sort by
Latest Recommendations First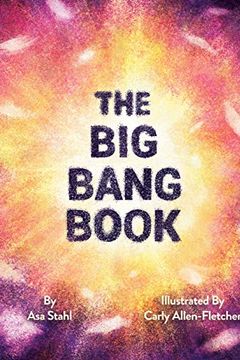 Explore the mystery of the universe's beginning with The Big Bang. Written by an astrophysicist, this picture book presents the science behind the Big Bang in a compelling, accessible way. Take a journey through the farthest reaches of space and back again to Earth, all while introducing the wonder of our universe to the youngest readers. Carl Sagan would surely approve!
For young children, I'm recommending _The Big Bang Book_, by Asa Stahl, illustrated by Carly Allen-Fletcher. It packs gently mind-blowing ideas about the beginning of everything (universe, galaxies, planets, You) into its few pages. #EmilysSpaceBooks     
–
source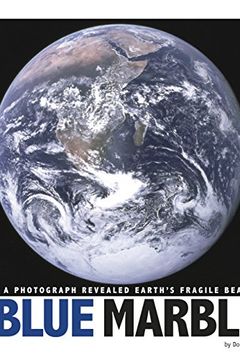 The Blue Marble
How a Photograph Revealed Earth's Fragile Beauty (Captured World History)
A group of astronauts journey to the moon in 1972 to collect soil and rock samples. But what they didn't expect was to capture an iconic photograph of planet Earth, the Blue Marble, floating alone in space. Discover the story behind one of the most recognized photos in history and the mystery of who actually took it.
There's a book I recommend about this photo, written for middle-grade kids but highly informative for all ages: The Blue Marble, by Don Nardo. Part of Compass Point Books' excellent series on photos that changed society. #EmilysSpaceBooks     
–
source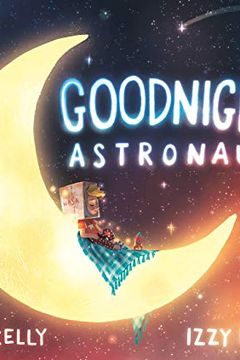 "Goodnight, Astronaut" by Scott Kelly takes readers on an exciting journey through the wild places the astronaut has slept, including at the bottom of the ocean, in a fighter jet, on Mount Everest, and of course, in space. With playful text and an encouraging message to dream big, this book is the perfect bedtime tale for young aspiring adventurers and future astronauts.
I'm recommending _Goodnight, Astronaut_ by Scott Kelly @StationCDRKelly, illus. @izzyburtonart. Kelly has slept in a lot of interesting places! Writing is EXCELLENT. Bedtime book or text to teach consonance, assonance, and alliteration! #EmilysSpaceBooks     
–
source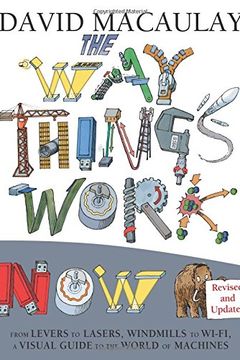 Discover the inner workings of modern technology with this humorous and informative book. Covering everything from windmills to Wi-Fi, this New York Times bestseller is updated with the latest developments in technology. Easily understand complex scientific principles with the help of a charming woolly mammoth, and learn about significant inventions throughout history. From touchscreens to 3D printers, this book explores how past developments are shaping the world of tomorrow.
A Time-Life book on the planets that had pictures from Voyager flybys of Jupiter and Saturn and their moons The Way Things Work by David Macaulay (taught me to see the physics in EVERYTHING) The Dinosaur Heresies by Robert Bakker (taught me how scientists develop hypotheses)     
–
source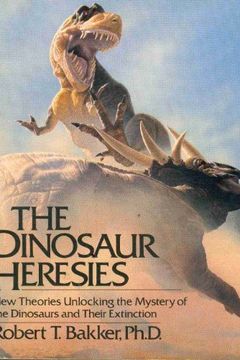 This groundbreaking study of dinosaur habits covers everything from their eating habits to their movement and reproduction methods. Based on first-hand studies of dinosaur exhibits in museums around the world, the book supports the idea that dinosaurs were intelligent, warm-blooded creatures that bore little resemblance to existing reptiles. Author Robert T. Bakker's illustrations are both informative and engaging. This controversial book challenges the long-held belief that dinosaurs were cold-blooded, lumbering and of low intelligence.
A Time-Life book on the planets that had pictures from Voyager flybys of Jupiter and Saturn and their moons The Way Things Work by David Macaulay (taught me to see the physics in EVERYTHING) The Dinosaur Heresies by Robert Bakker (taught me how scientists develop hypotheses)     
–
source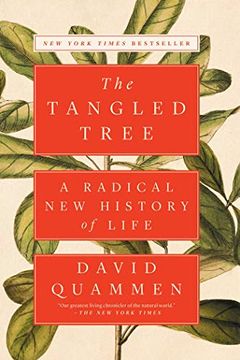 Explore the fascinating world of molecular biology with 'The Tangled Tree.' This eye-opening read uncovers recent discoveries in the DNA sequences of all life, revealing how horizontal gene transfer can change our understanding of evolution and even human health. Science writer David Quammen shares the remarkable stories of the researchers behind these groundbreaking findings, offering a true page-turner that will leave you questioning everything you thought you knew about life's history.
As background to this I recommend reading David Quammen's book The Tangled Tree with its excellent explanation of horizontal gene transfer, despite my reservations about the book's treatment of women scientists & contribution to the "great man" view of the history of science     
–
source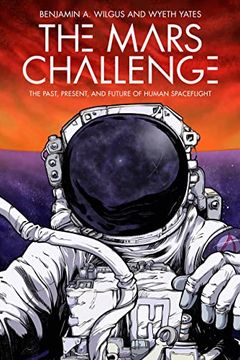 Discover the science, logistics, and challenges behind a manned mission to Mars in a nonfiction graphic novel for teens. Join Nadia, a teen with a dream of being the first woman on Mars, on a conceptual journey through every stage of the mission, from escaping Earth's gravity to setting up a base on Mars. With the help of her friend Eleanor, an Attitude Determination and Control Officer, Nadia learns about the complex machinery and scientific concepts required for a successful mission. Written by Alison Wilgus and illustrated by Wyeth Yates, The Mars Challenge is a thrilling interplanetary voyage that shows how humans can reach Mars in our lifetime.
I just recorded an interview and the interviewer asked me to recommend some kids' books. One I picked was The Mars Challenge by @aliwilgus and @WyethYates -- it's excellent for any kid (or adult!) who's hoping to put boots on Martian ground someday.     
–
source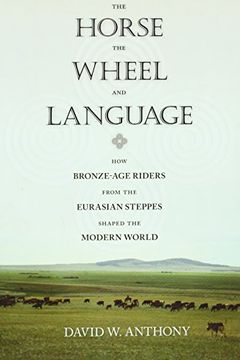 Unlock the mystery of the shared Proto-Indo-European language and its early speakers in The Horse, the Wheel, and Language. Delve into the innovative use of horses and wheels to both lift civilization and spread language. David Anthony reveals the original speakers of Proto-Indo-European as well as the advancements in copper mining, warfare, and political institutions that arose from their cultural exchange. This fascinating read is sure to unveil an era of vibrant social change and a broader understanding of the roots of the Indo-European languages.
@elektrotal I loved this book!     
–
source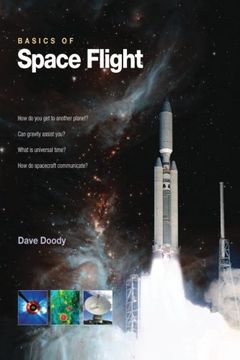 Explore the world of interplanetary space travel and learn how it all fits together in Basics of Space Flight. Discover how spacecraft communicate, how gravity can assist your journey, and the different fields and concepts associated with robotic space exploration. Ideal for teachers, students, and anyone curious about space exploration, this edition features colorful illustrations and a black and white edition is also available. Get a 20% discount using the code 3AWQ7MBU on Amazon.
Have I got a book for you!!!! Enjoy "The Basica of Space Flight," by David Doody:     
–
source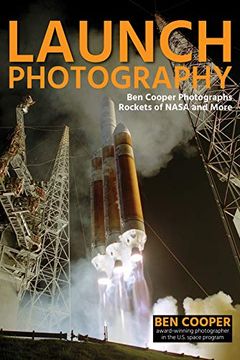 Get ready for an out-of-this-world experience with launch photography by Ben Cooper. Buckle up and blast off with Cooper's fresh take on capturing rockets in action. Through wide-angle shots, night photographs, and seldom-seen angles, Cooper provides readers with stunning visuals that'll have you feeling as if you're right there on the launch pad. Featuring detailed photos of shuttles, unmanned rockets, and behind-the-scenes shots, this book is perfect for both shuttle enthusiasts and newcomers alike. So, join Cooper on this journey through the cosmos and explore the wonders of space like never before.
If you like looking at photos of big rockets going up, regardless of your age, get Ben's book! Chock-full of gorgeous pictures. @LaunchPhoto I hope you can print a coffee-table type book some day; the only thing I dislike about this book is that I want everything to be bigger!     
–
source
Sports Stars by Sports Stars Llc
Rover Throws a Party by Kristin L. Gray
The Moon Show by Carmen Gloria
Black Women in Science by Kimberly Brown Pellum
Because Internet by Gretchen McCulloch
Dreyer's English by Benjamin Dreyer
My Heart Is a Compass by Deborah Marcero
Twinkle Twinkle Little Star, I Know Exactly What You Are by Julia Kregenow
Daemon Voices by Philip Pullman
Geology Is a Piece of Cake by Katie Coppens
Caroline's Comets by Emily Arnold McCully
Interstellar Cinderella by Deborah Underwood
Tin Star by Cecil Castellucci
You Are Stardust by Elin Kelsey
Analog Days by Trevor Pinch
Chanur's Legacy by C. J. Cherryh