Holger Zschaepitz
Recommended Books
Holger Zschäpitz is Senior Editor at the Economic and Financial desk of the German daily Die Welt and its Sunday edition Welt am Sonntag. He is a distinguished writer in the area of politics and markets and co-author of Schulden ohne Sühne? - a book on sovereign debt addiction.
Sort by
Latest Recommendations First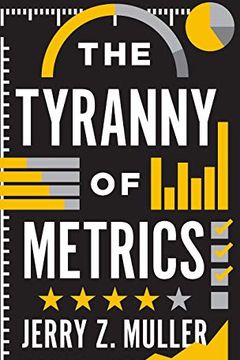 An 11h flight can be fun. I read the exciting book by historian Jerry Muller, which deals w/ 'The Tyranny of Metrics' & unintended consequences of incentives based on ever-increasing metric madness. Everyone should at least hear EconTalk Episode w/Muller.     
–
source