Russell Crowe
Recommended Books
Russell Crowe is an actor, film producer and musician. Although a New Zealand citizen, he has lived most of his life in Australia. He came to international attention for his role as the Roman General Maximus Decimus Meridius in the historical film Gladiator, for which Crowe won an Academy Award, a Broadcast Film Critics Association Award, an Empire Award, and a London Film Critics Circle Award for best actor, along with ten other nominations in the same category. Crowe's other award-winning performances include portrayals of tobacco firm whistle-blower Jeffrey Wigand in The Insider , and John F. Nash in the biopic A Beautiful Mind.
Sort by
Latest Recommendations First
This revolutionary book argues that the innate goodness and cooperation of human beings has been the greatest factor in our success. Author Rutger Bregman debunks the idea that humans are inherently selfish and self-interested, instead offering a new historical perspective that shows we are evolutionarily wired for cooperation. Through little-known true stories, he shows that our instinct to trust each other has a firm evolutionary basis. The ultimate goal of Humankind is to demonstrate a new social system that reorients our thinking towards positive and high expectations of our fellow man, which will reap lasting success. Bregman presents his groundbreaking ideas in a witty and frank manner, making history, social science, and economic theory accessible to all.
This is a very good book     
–
source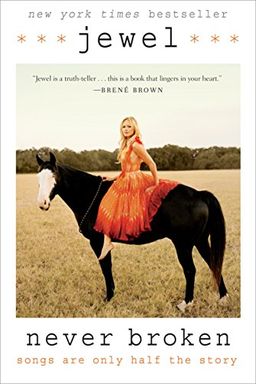 In this inspiring memoir, a New York Times bestselling singer-songwriter shares her unconventional upbringing and extraordinary life, from childhood to fame, marriage, and motherhood. Despite instability, abuse, and trauma, she persevered and learned to redirect her fate, becoming an iconic artist. With lyricism and honesty, she reflects on the healing power of writing and the natural wonders of her Alaskan home. Her story is a testament to resilience and the human spirit.
" keep redrawing and redrawing until you feel your outer world matches your inner life" - @jeweljk - Never Broken . Read this book.     
–
source