Scott Berkun
Recommended Books
Scott Berkun is an American author and speaker. Berkun studied computer science, philosophy, and design at Carnegie Mellon University. He worked at Microsoft from 1994 to 2003 on Internet Explorer 1.0 to 5.0, Windows, MSN, and in roles including usability engineer, lead program manager, and UI design evangelist.
Sort by
Latest Recommendations First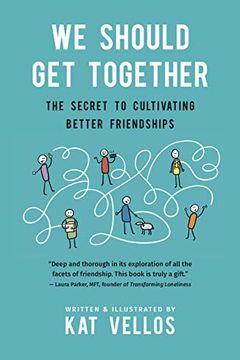 We Should Get Together is the handbook for anyone who's ready for better friendships, now. - Have you recently moved to a new city and are struggling to make friends? - Do you find yourself constantly making plans with friends that fall through? - Are you more likely to see your friends' social media posts than their faces? You aren't alone! There ...
If adult friendships are a challenge for you no matter where you live (it's hard) - I strongly recommend @KatVellos's book We Should Get Together. It explains the patterns for why it's hard and what you can do. Your city is unlikely the main reason.     
–
source
This original, entertaining, and surprising book investigates verbal blunders: what they are, what they say about those who make them, and how and why we've come to judge them.Um... is about how you really speak, and why it's normal for your everyday speech to be filled with errors—about one in every ten words. In this charming, engaging account of...
That ~12k word fact about how much people speak at day comes from this excellent book by @michaelerard     
–
source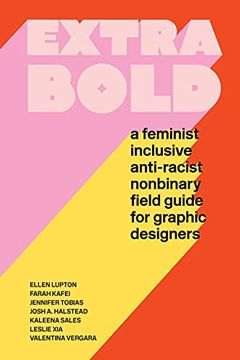 Extra Bold
A Feminist, Inclusive, Anti-racist, Nonbinary Field Guide for Graphic Designers
Extra Bold is the inclusive, practical, and informative (design) career guide for everyone!Part textbook and part comic book, zine, manifesto, survival guide, and self-help manual, Extra Bold is filled with stories and ideas that don't show up in other career books or design overviews.• Both pragmatic and inquisitive, the book explores power struct...
An important book for all designers. Just finished - much wisdom and many powerful stories that deserve more attention + the book itself is beautiful and a pleasure to read cover to cover. Kudos to @ellenLupton @kaleena_sales @PAPress @thelesliexia #extrabold #design #ux     
–
source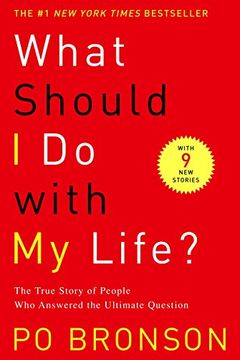 Many inspiring replies here. If you're thinking about a big change I can't recommend @pobronson's book What Should I Do With My Life? enough.     
–
source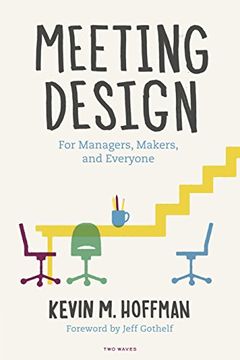 Meetings are and will always be a design problem. There's even a good book by @kevinmhoffman on how to have better meetings by approaching them this way. But as much as work culture hates them, we mostly still pretend we have them figured out.     
–
source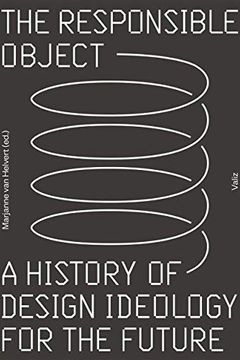 In research for How Design Makes The World I looked hard for a book on design as a force for progress (or not). This was the best I found. Inspiring. The Responsible Object: A History of Design Ideology for the Future, by Marjanne Van Helvert.     
–
source
Whenever I feel down about the fate of humanity I go back to this book. It may not work for you, but my mind finds a kind of relief, and a glimmer of hope, in gaining perspective on how bad things can be.     
–
source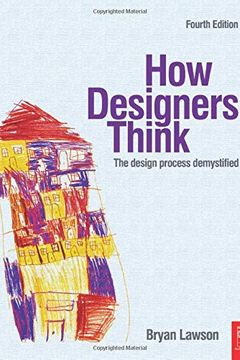 @cwodtke @katerutter That is such a good book.     
–
source
@kingofark That is such a good book.     
–
source
All designers will tell you that the design process is one of perserverance, failure, hard work and eventual triumph. Book cover design is no different. The idea for the book stemmed from attending a talk at St. Bride's Foundation, watching Jon Gray and Jamie Keenan present a carousel of beautiful covers that have never seen the cover of a book as ...
Love the idea of this book: it's a collection of book cover ideas that didn't make the final cut. 25 final covers and 100 alternatives. Must be a great conversation starter.     
–
source
The Hobbit by J. R. R. Tolkien
The Myths of Innovation by Scott Berkun
Really Useful by Joel Levy
Why Design? by Anna Slafer
How Buildings Learn by Stewart Brand
Technopoly by Neil Postman
Are Your Lights On? by Donald C. Gause
You Belong to the Universe by Jonathon Keats