Alex McKenna Books
Alex McKenna has credits in theater, television, and film and is currently working as a professional actor and voice-over artist in Los Angeles.McKenna began her career as a child actress, portraying Petunia Stupid in the adventure comedy film The Stupids (1996). She had roles as Amanda in the horror film Campfire Tales (1997) and as Linda Ross in Joey (1997). In 1998, she was nominated for Best Performance in a TV Comedy Series (You Wish) in Young Artist Awards. She had a small role as Alex's friend in the comedy film What Women Want (2000). The film earned $374 million worldwide, and received largely positive reviews. She portrayed a drug-addicted teenager Abby Macy in NBC's crime drama series Crossing Jordan. She appeared in several guest starring television roles, including 90210, Malcolm In the Middle, Shake It Up, Common Law, Two and a Half Men, Guys with Kids and Boston Public.[citation needed]In 2009, she played the lead role of Megs in short film The City of Lights.[citation needed] Next McKenna landed a recurring role in the TNT revival of the CBS prime-time soap opera, Dallas. In 2014, she appeared in the horror film Haunted along with Luke Kleintank and Lesley-Anne Down. She had a supporting role as Tammy in Bear with Us (2016). The film also earned McKenna numerous awards, including Jury Award for Best Supporting Actress at Sunscreen Film Festival.[citation needed] She appeared opposite Josh Radnor in the drama film The Seeker (2016), portraying Grace. In 2018, she starred in the video game Red Dead Redemption 2 as the voice and motion capture actress of Sadie Adler, and she made a guest appearance on an episode of drama thriller television series Quantico in the episode "Heaven's Fall".
A troubled teenage girl, Wren, is sent to wilderness therapy camp in the Utah desert after going off the rails. Angry and bitter, she must learn to cooperate and seek help if she wants to survive. Wendelin Van Draanen's latest novel offers an insightful look at a girl who must find her way back from her mistakes in a harsh and unforgiving environment.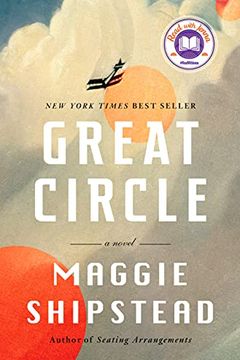 Great Circle is an epic, emotional story about a fearless female aviator who will stop at nothing to pursue her passion for flight. The book covers over a century of history and explores themes of self-discovery and determination. The story follows Marian, who starts flying at a young age and eventually circumnavigates the globe by flying over the North and South Poles. A century later, Hollywood actress Hadley Baxter is cast as Marian in a film that centers on her disappearance in Antarctica. The two women's fates collide as they both pursue their own paths to self-determination. Gloriously told and meticulously researched, Great Circle is an unforgettable masterpiece and a tremendous leap forward for Maggie Shipstead.
This thrilling novel follows Anna, a temp worker who does mundane tasks for criminals lurking beneath the surface of the world. When she gets injured from an encounter with a so-called "hero," she discovers that her suffering is far from unique. With her internet research skills, Anna discovers the power of data and how to weaponize it. By tallying up the human cost of caped forces of nature, she realizes that the line between good and evil is mostly marketing. Employed once again, this time by one of the worst villains on earth, Anna becomes an increasingly valuable lieutenant who might just save the world.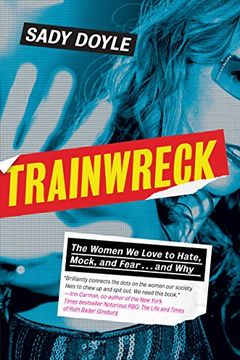 Trainwreck
The Women We Love to Hate, Mock, and Fear . . . and Why
Explore the fascinating history of the "trainwreck" phenomenon in Sady Doyle's book. From Mary Wollstonecraft to Whitney Houston and Amy Winehouse, Doyle examines the lives of women who have been labeled as such and what it means in today's society. With humor and intelligence, Trainwreck is a timely and essential feminist read for those interested in women's expression and behavior.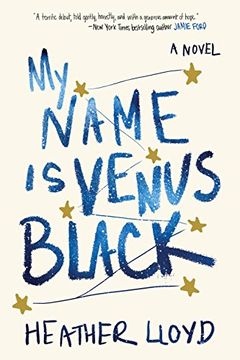 A young woman named Venus faces the aftermath of a shocking crime that tears her family apart and lands her in prison. Refusing to talk about what happened, she blames her mother and is left alone and estranged when released five years later. With a suitcase of used clothes and a fake identity, she sets out to start fresh in Seattle, but her past catches up with her. As new people enter her life, old wounds resurface and she must confront her painful past to find a future.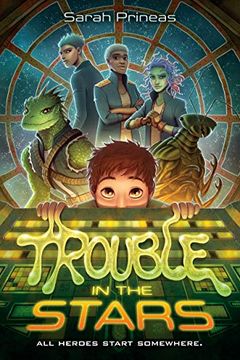 Escape into a thrilling outer-space adventure about a mischievous shape-shifter trying to outrun the law. When Trouble stows away on a talented crew's ship, they begin to learn what it means to be human. But when a young StarLeague cadet comes aboard to capture Trouble, a wild chase across the galaxy begins. Perfect for fans of Rick Riordan and Geoff Rodkey, this humorous, action-packed science fiction tale is sure to delight and entertain readers.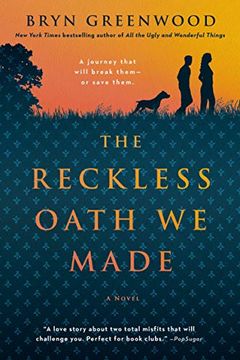 A captivating love story that explores loyalty, self-destruction, and protection. When Zee's family is torn apart by an abduction, she turns to Gentry for help, setting them on a journey that will either break them or save them. Written by the New York Times bestselling author of All the Ugly and Wonderful Things, The Reckless Oath We Made redefines the meaning of heroism for our time.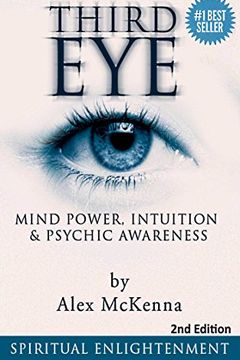 Unlock the power of your mind with Third Eye: Mind Power, Intuition and Psychic Awareness. Discover easy ways to open your invisible third eye and unleash your full potential. This book covers everything you need to know about the third eye, from meditation and imagination to the amazing experiences you'll have with an open third eye. Learn why activating your third eye is so important, and how you too can experience the magic within. Get your copy now and see the unseen!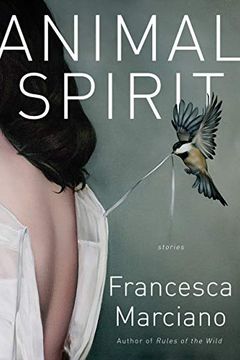 "Animal Spirit" by Francesca Marciano is a collection of six stories that sweep readers away to different worlds, all of which have a common thread: vividly portrayed animals. From seagulls in the sky to snakes and tiny dogs, animals populate these stories and act as catalysts for events in the lives of the women featured in each tale. Marciano's stunning prose offers poignant insights into human experiences and moments of irrevocable change. These stories are a must-read for anyone seeking a glimpse into the mysteries of the human psyche.
"Uprooted" is an intimate and charming book that explores what happens when a celebrated garden writer uproots herself and starts anew on 17 acres of rolling fields and woodland in northwestern Connecticut. With humor and elegance, Page Dickey takes readers on her journey of discovering a new landscape, establishing a garden, and learning how to be a different kind of gardener. Despite being sad to leave her beloved garden, Dickey found unexpected joy in starting over in a wilder, larger space. "Uprooted" is a heartwarming story of transitions and the satisfaction and joy that come with new horizons.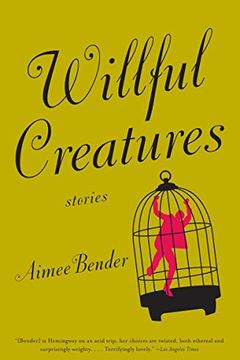 Pineal Gland Activation by Alex McKenna
The Animators by Kayla Rae Whitaker
Every Day by David Levithan
Here We Lie by Paula Treick DeBoard
Stray by Stephanie Danler
Having and Being Had by Eula Biss
The Girl in the Flammable Skirt by Aimee Bender
Undying by Amie Kaufman, Meagan Spooner
Unearthed by Amie Kaufman, Meagan Spooner
Song of the Dead by Sarah Glenn Marsh
The Last Woman in the Forest by Diane Les Becquets
The Intimacy Experiment by Rosie Danan
The Prized Girl by Amy K. Green
19 Love Songs by David Levithan
Someday by David Levithan
The Rule Book by Jennifer Blackwood
My Absolute Darling by Gabriel Tallent
Given to the Earth by Mindy McGinnis
We Were Promised Spotlights by Lindsay Sproul
Friends Like These by Kimberly McCreight
Why I Don't Write by Susan Minot
Tell the Machine Goodnight by Katie Williams
Tradition by Brendan Kiely
Reign of the Fallen by Sarah Glenn Marsh
City on Fire by Garth Risk Hallberg
Spontaneous by Aaron Starmer
Sweetbitter by Stephanie Danler
Given to the Sea by Mindy McGinnis
Age of Consent by Amanda Brainerd
Leda and the Swan by Anna Caritj
Remembering Jessica by Alex McKenna