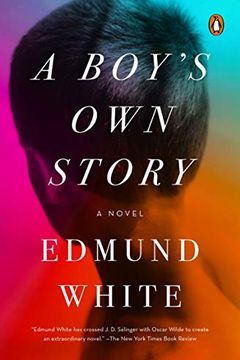 A coming-of-age story set in the 1950s, this classic novel portrays a young boy's struggle to embrace his own sexuality amid aloof parents, a cruel sister, and relentless peer mocking. The unnamed narrator finds solace in works of art and literature as he navigates new relationships and his own inner turmoil. Poignant and lyrical, this is an American literary treasure.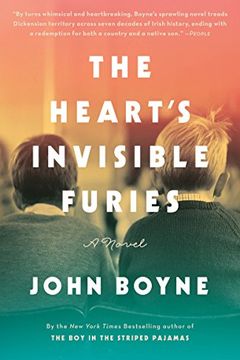 A heartfelt saga set in post-war Ireland, following one man's journey to discover his true identity and place in the world. Born out of wedlock and adopted by an eccentric Dublin couple, Cyril Avery navigates life's twists and turns, while seeking an identity, a home and a country. This beautiful novel by a best-selling author is a moving exploration of love, friendship and the redemptive power of the human spirit.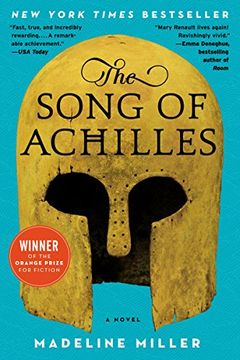 This epic tale follows Achilles, the best of all Greeks, and the awkward young prince Patroclus, who forge an inseparable bond despite risking the gods' wrath. Trained in the arts of war and medicine by a centaur, they join the heroes of Greece to lay siege to Troy when Helen of Sparta is kidnapped. But when the cruel Fates demand a terrible sacrifice, their bond is put to the ultimate test.
Explore the beauty of friendship and family in this lyrical novel by critically acclaimed author Benjamin Alire Sáenz. Follow the story of two opposites, angry Aristotle and know-it-all Dante, as their unlikely friendship blossoms into something life-changing. Discover the truths they uncover about themselves and the people they want to become in this touching tale of adolescence and self-discovery.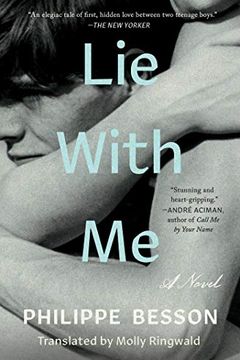 A stunning and heart-gripping novel about an affair between two teenage boys in 1984 France. Translated with subtle beauty and haunting lyricism, it is a tender and sensuous tale of first, hidden love that shaped a man's life and every story he's ever told. Beautifully translated by Molly Ringwald, this is a book of a lifetime that has received raves from critics and authors alike.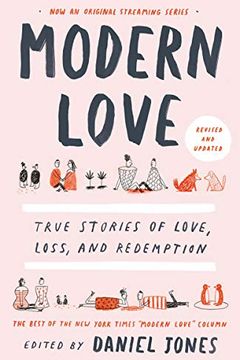 Get ready to be captivated by the most memorable essays from the New York Times "Modern Love" column over the past fifteen years. In this revised and updated edition, featuring contributors such as Mindy Hung and Trey Ellis, editor Daniel Jones curates a selection of stories that explore the timeless struggles and unconventional experiences that come with searching for love. From the highs and lows of dating to the beauty and rubble of past relationships, these honest accounts of how relationships begin, fail, and endure will resonate with anyone interested in the endlessly complicated workings of the human heart.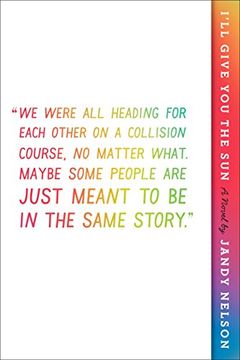 Twins Noah and Jude were once inseparable, but something has divided them in devastating ways. As they each tell their story - Noah's from the early years and Jude's from the later years - they discover that they only have half the story. If they want to remake their world, they must find a way back to each other. This award-winning novel will leave you breathless, teary, and laughing all at once.
Title: In Youth Is Pleasure( & I Left My Grandfather's House by Denton Welch) <>Binding: Paperback <>Author: DentonWelch <>Publisher: ExactChange...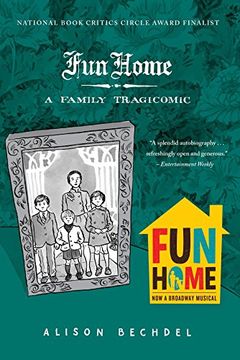 A graphic memoir about a woman's complicated relationship with her father, who was a strict English teacher and director of the local funeral home. After coming out as a lesbian in college, the author discovered her father was also gay. Shortly after, he passed away, leaving her to unravel the mysteries of his life.
A poignant exploration of same-sex love and identity, Maurice defies societal norms of class, wealth, and politics. Written in 1914 and published posthumously in 1971, this novel delves into the heartbreak of unrequited love and the courage it takes to be true to oneself. Don't miss this widely celebrated work, adapted to both stage and screen.
The Charioteer by Mary Renault
The Motion Of Light In Water by Samuel R. Delany
In the City of Shy Hunters by Tom Spanbauer
Full Circle by Michael Palin
The Price of Salt, or Carol by Patricia Highsmith
In the Shadow of the American Dream by Amy Scholder
Don't Tell Anyone by Ian Rosales Casocot
Lord Dismiss Us by Michael Campbell
Truth & Beauty by Ann Patchett
Love in the Time of Cholera by Gabriel Garcia Marquez
Desert Of The Heart by Jane Rule
Wuthering Heights by Emily Brontë
Mrs. Stevens Hears The Mermaids Singing by Sarton May
The Men from the Boys by William J. Mann
Other Voices, Other Rooms by Truman Capote
The Only Story by Julian Barnes
Love Story by Erich Segal
A Separate Peace by John Knowles