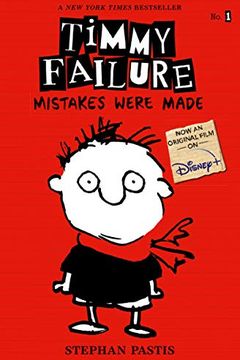 Join Timmy Failure, the comically self-confident CEO of the best detective agency in town, on his first adventure in this new edition of the book. Learn how to draw Timmy and Total with step-by-step instructions from the author, Stephan Pastis. Plus, submit your own drawings to Timmy's website for a chance to be featured in the Gallery of Greatness. Aspire to greatness and master the art of drawing with Timmy Failure.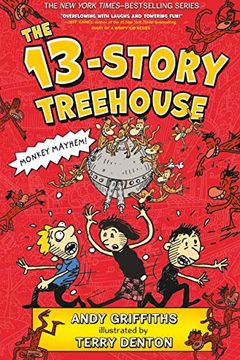 Welcome to the incredible 13-storey treehouse, complete with a bowling alley, see-through swimming pool, sharks, comics, laboratories, self-making beds, vines to swing on, a vegetable vaporizer, and a marshmallow machine that automatically shoots your favorite flavor into your mouth! Join Andy and Terry for a series of crazy adventures as they live, work, and create books in this amazing treehouse. With echoes of previous books and stunning illustrations, ANYTHING can happen in this exciting new series from Andy Griffiths.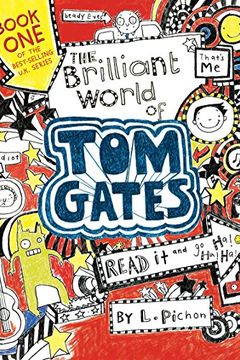 Follow Tom Gates, a middle schooler who loves to draw and write about his adventures, including his terrible summer camping trip and his annoying classmate, Marcus. All Tom wants is to get tickets to see his favorite band and impress his crush, Amy, but he's easily distracted and his teachers don't understand him. However, readers will find Tom's antics hilarious and relatable, making this top-selling UK series perfect for young readers.
Follow Cece on her journey to a new school, where she feels like an outsider with her giant hearing aid. But when she discovers that the aid gives her superpowers and the ability to hear her teacher from anywhere in the school, Cece becomes El Deafo, Listener for All. This funny and perceptive graphic memoir explores themes of growing up, feeling different, and the search for true friendship.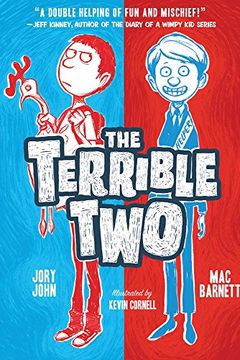 Get ready for an epic prank war in this middle-grade classic! Miles Murphy is known for being the town's best prankster, but that all changes when he moves to Yawnee Valley - a sleepy town that already has a great prankster. If Miles wants to reclaim his title, he'll have to up his game in a hilarious battle of trickery. This bestselling book, written by Mac Barnett and Jory John, has all the fun and humor of classic middle-grade literature while feeling fresh and new.
This thrilling book follows thirteen-year-old Jack as he navigates a monster apocalypse armed only with his wits and his treehouse. With the help of his friends, including his loyal pet monster and his crush, Jack sets out to defeat the eerie and intelligent Blarg. Will he succeed in his mission and become the hero he's always dreamed of being? Find out in this exciting adventure.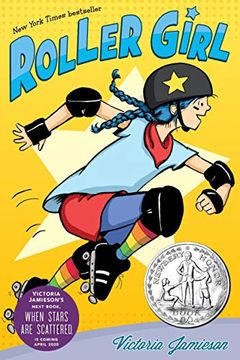 This heartwarming graphic novel tells the story of twelve-year-old Astrid and her journey through junior high. When her best friend chooses to attend dance camp instead of roller derby camp with her, Astrid faces her toughest summer yet. Despite the bumps and bruises, she learns to be a strong and tough roller girl and discovers who she is without her best friend. A great read for fans of Smile by Raina Telgemeier.
This heartwarming middle school story follows Jamie Grimm, a kid on a mission to become the world's greatest comedian despite facing bullying and self-doubt. Living with his evil cousin and stuck in a wheelchair, Jamie doesn't let his situation get him down. When a contest called The Planet's Funniest Kid Comic comes up, Jamie knows he has to enter, even if some suggest he's only being rewarded out of pity. With humor and heart, author James Patterson delivers another heartfelt page-turner sure to make you laugh out loud.
"Discover a hilarious and heartwarming tale about two friends on a mission to crack the popularity code. Lydia and Julie are complete opposites, but they're determined to figure out what makes the popular girls tick. From stick-fighting to field hockey, they document their experiments in a notebook. However, as they try to become more like the popular girls, they realize they might be losing themselves and their friendship in the process. Perfect for fifth graders, Amy Ignatow's relatable and funny storytelling celebrates the ups and downs of friendships and growing up."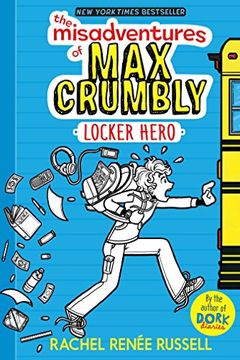 Meet Max Crumbly, the newest hero in a brand new series from the author of Dork Diaries! In The Misadventures of Max Crumbly 1, Max is facing his biggest challenge yet: South Ridge Middle School. With the school bully Doug constantly stuffing him in his locker, Max wishes he could be like the comic book heroes he loves. But with his only almost superhuman ability being an uncanny sense of smell for pizza, Max has to find a way to be a hero in his own right. Join Max on his hilarious misadventures as he tries to save the day!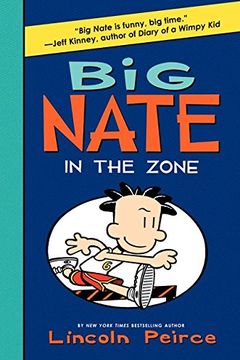 "Big Nate" is a hilarious and must-read illustrated novel that follows the cartooning genius and detention king, Nate Wright. Perfect for fans of "Diary of a Wimpy Kid." In the sixth book of the New York Times bestselling series, Nate's luck takes a turn for the better thanks to a lucky charm. But how long will his winning streak last? Don't miss out on this laugh-out-loud novel that's soon to be adapted into an animated series by Nickelodeon. The book also includes a sneak peek of the seventh Big Nate adventure.
Rebound by Kwame Alexander
The Crossover by Kwame Alexander
Big Nate by Lincoln Peirce
Booked by Kwame Alexander
Diary of a 6th Grade Ninja by Marcus Emerson
Wonderstruck by Brian Selznick
Sideways Stories from Wayside School by Louis Sachar
Nimona by Noelle Stevenson
Diary of a Wimpey Kid by Jeff Kinney
Wayside School Boxed Set by Louis Sachar
Treasure Hunters by James Patterson
Zita the Spacegirl by Ben Hatke
Cartoon Kid - Supercharged! by Jeremy Strong
Phoebe and Her Unicorn by Dana Simpson
Jacky Ha-Ha by James Patterson
All's Faire in Middle School by Victoria Jamieson
The Hero's Guide to Saving Your Kingdom by Christopher Healy
Fortunately, the Milk by Neil Gaiman
Big Nate Triple Play Box Set by Lincoln Peirce
Hamster Princess by Ursula Vernon
Middle School, The Worst Years of My Life by James Patterson
Bird & Squirrel On Ice by James Burks
Adventures in Cartooning by James Sturm
Knucklehead by Jon Scieszka
Max and the Midknights by Lincoln Peirce
Roll with It by Jamie Sumner
Planet Omar by Zanib Mian
Lunch Lady and the Cyborg Substitute by Jarrett J. Krosoczka
Mal and Chad by Stephen McCranie
You're a Bad Man, Mr Gum! by Andy Stanton
The Big Sparkly Box of Unicorn Magic by Dana Simpson
The Tapper Twins Go to War by Geoff Rodkey
The Bolds by Julian Clary
Get to Work, Hercules! by Kate McMullan
Amelia's Notebook by Marissa Moss
The Whole World's Crazy by Jimmy Gownley
Squids Will Be Squids by Jon Scieszka
The Origami Yoda Files by Tom Angleberger
The Adventures of Captain Underpants by Dav Pilkey
Galactic Hot Dogs 1 by Max Brallier
Grossology by Sylvia Branzei
Rule the School by Vordak the Incomprehensible
Patterson, James Middle School 6 Books Collection Pack Set by James Patterson
Planet Stan by Elaine Wickson
The Croc Ate My Homework by Stephan Pastis
The Amelia Rules! Collection by Jimmy Gownley
The Sweetest Heist in History by Octavia Spencer
Harriet the Spy by Louise Fitzhugh
Diary of an Awesome Friendly Kid by Jeff Kinney
Dragonbreath #1 by Ursula Vernon
Sam Wu Is Not Afraid of Ghosts by Katie Tsang
Frankie Pickle and the Closet of Doom by Eric Wight
From the Notebooks of a Middle School Princess by Meg Cabot
Charlie Joe Jackson's Guide to Not Reading by Tommy Greenwald
Diary of a Wimpy Kid by Jeff Kinney
Justin Case by Rachel Vail
The Worst Class Trip Ever by Dave Barry
Buckle and Squash by Sarah Courtauld
I Am Not a Loser by Jim Smith
How to Train Your Dragon by Cressida Cowell
Doctor Proctor's Fart Powder by Jo Nesbo
Flora and Ulysses by Kate Dicamillo
The Strange Case of Origami Yoda by Tom Angleberger
My Big Fat Zombie Goldfish by Mo O'Hara
The World of Norm 1 by Jonathan Meres
The Case of the Time-Capsule Bandit by Octavia Spencer
Waylon! One Awesome Thing by Sara Pennypacker
Stanford Wong Flunks Big-time by Lisa Yee
My Life as a Book by Janet Tashjian
Fake Mustache by Tom Angleberger
Nothing Can Possibly Go Wrong by Prudence Shen
Middle School Is Worse Than Meatloaf by Jennifer L. Holm
The Princess Diaries by Meg Cabot
Cosmic Commandos by Christopher Eliopoulos
Shredderman by Wendelin van Draanen
Millicent Min, Girl Genius by Lisa Yee
Poop Fountain! by Tom Angleberger
Jake the Fake Keeps it Real by Craig Robinson
Joey Pigza Swallowed the Key by Jack Gantos
How to Eat Fried Worms by Thomas Rockwell
Sacred Heart by Liz Suburbia
The Geek's Guide to Unrequited Love by Sarvenaz Tash
Hubert Horatio by Lauren Child
Me and Earl and the Dying Girl by Jesse Andrews
Luke on the Loose by Harry Bliss