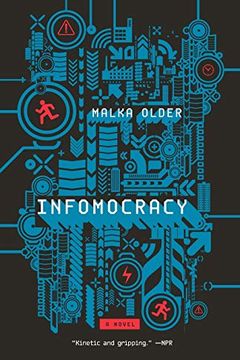 Infomocracy
Book One of the Centenal Cycle (The Centenal Cycle (1))
Ready for a political thriller that will keep you on the edge of your seat? Infomocracy explores a world where a powerful search engine monopoly has ushered in a new era of global micro-democracy. With another election on the horizon, the Supermajority is in tight contention and everything is on the line. But as power grows, so does corruption. Join Ken, Domaine, and Mishima as they navigate the biggest political experiment of all time. Infomocracy is a stunning debut novel by Malka Older.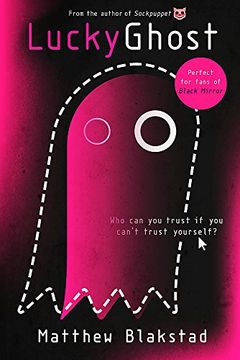 In "Lucky Ghost," journalist Alex Kubelick finds herself caught up in a new game that trades real-life emotions for digital currency. But someone is controlling the game for their own purposes, and Alex soon finds herself on the run from dangerous enemies. With the world economy on the brink of collapse, Alex must seek out the mysterious Lucky Ghost for answers. This gripping novel is part of the Martingale cycle, a series of interconnected novels exploring the life of computing pioneer Elyse Martingale.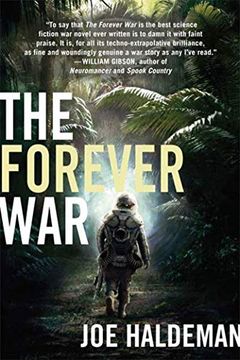 A reluctant soldier is drafted into an elite Military unit, and sent into a distant thousand-year conflict against an inscrutable alien enemy. As he fights for survival and to complete his duty, time dilation caused by space travel means he is aging months while centuries pass on Earth. Will he ever return home?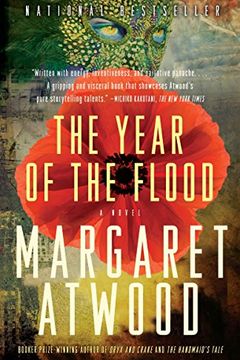 A natural disaster has occurred and altered Earth as we know it, obliterating most human life. Two women have survived: Ren, a young trapeze dancer locked inside a high-end sex club, and Toby, a member of a religion devoted to preserving all plant and animal life barricaded inside a luxurious spa. As they navigate this strange new world filled with gene-spliced life forms and corrupt policing forces, they must decide on their next move. Will they stay locked away or venture out into the unknown? Atwood's "The Year of the Flood" is a dark, violent, and inventive portrayal of a post-apocalyptic world.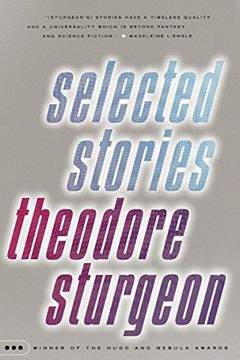 "Selected Stories" by Theodore Sturgeon showcases the works of one of America's greatest writers. Fellow authors such as Bradbury, Vonnegut and King have praised and envied his short stories, and for good reason. In these stories, the aftermath of a nuclear Holocaust is explored, a man reflects on memory and experience and a young woman with cancer comes across a strange healer. Sturgeon's storytelling is powerful and provoking, leaving a lasting impression on readers.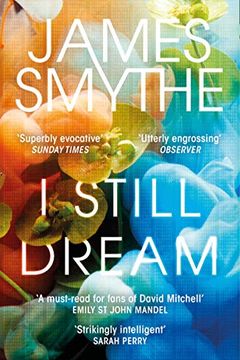 Explore the possibilities and horrors of artificial intelligence in this captivating novel. In 1997, Laura Bow created Organon, a rudimentary AI, which is now at the forefront of a new technological wave. Laura must decide whether to reveal its full potential to the world, risking its power falling into the wrong hands. Will Organon save humanity or lead it to extinction? Don't miss this powerful tale of love, loss, and hope that offers a frighteningly human look at who we are now and who we could be if we only allow ourselves.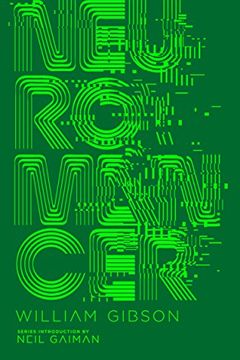 Experience a world within a world where technology and art collide in Neuromancer, a cyberpunk sci-fi masterpiece that rivals the likes of 1984 and Brave New World. Follow Henry Dorsett Case, once the sharpest data-thief in the business, on a dangerous quest to take down a powerful artificial intelligence controlled by ominous business magnates. With award-winning writing and a gripping plot, Neuromancer challenges our assumptions about technology and ourselves, forever changing the landscape of our imaginations.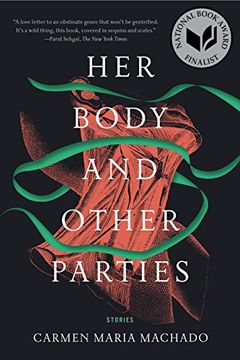 This electric debut blurs the lines between psychological realism and science fiction with startling narratives that map the realities of women's lives and the violence visited upon their bodies. From a wife refusing to remove a green ribbon from her neck to a plague consuming humanity through sexual encounters, these stories enlarge the possibilities of contemporary fiction. With a voice all her own, Carmen Maria Machado's Her Body and Other Parties is both earthy and otherworldly, queer and caustic, and swings from horrific violence to the most exquisite sentiment.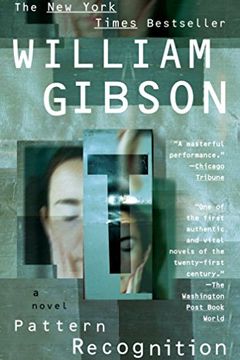 A market-research consultant is offered a secret assignment to investigate mysterious video snippets that have a strong fan base on the internet. When her apartment is burglarized and her computer is hacked, she realizes the job is more dangerous than expected. With clues leading her to Tokyo and Russia, she uncovers the source of the footage, and in doing so, unravels secrets about her father's past.
A highly contagious virus has swept the world, causing "Lock In" - a condition where victims are awake, aware, but unable to move or respond. Rookie FBI agent Chris Shane investigates a Haden-related murder with veteran agent Leslie Vann, unraveling a much bigger crime that takes them from corporate power to virtual spaces and an emerging new culture.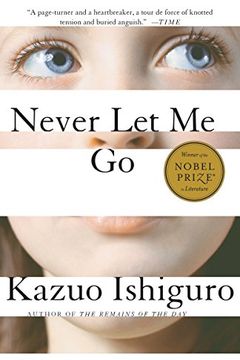 This gripping mystery explores the theme of what it means to be human in a heartbreakingly tender and morally courageous way. Set in the pleasant Hailsham boarding school, Kathy, Ruth, and Tommy grow from schoolchildren to young adults, only to realize the full truth of their sheltered existence. Through memory and the impact of the past, the author creates an unforgettable book that examines how we treat the vulnerable and different in our society. Never Let Me Go is a scathing critique of human arrogance and a beautiful love story that breaks through the boundaries of the literary novel.
The Continent of Lies by James Morrow
Children of the New World by Alexander Weinstein
Version Control by Dexter Palmer
Wolf in White Van by John Darnielle
Tunc. by Lawrence Durrell
Otherworld by Jason Segel
The Punch Escrow by Tal M. Klein
Buying Time by Joe Haldeman
Nunquam by Lawrence Durrell
Super Sad True Love Story by Gary Shteyngart
The Feed by Nick Clark Windo
The Dark Net by Benjamin Percy