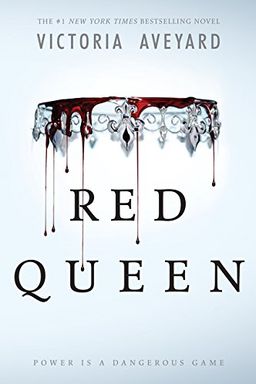 In a world divided by blood - red or silver - the common Reds are ruled by a Silver elite with god-like superpowers. 17-year-old Mare Barrow, a Red girl from the impoverished Stilts, finds herself working in the Silver Palace, where she uncovers her own deadly power. The Silvers, fearful of Mare's potential, declare her a long-lost princess engaged to a Silver prince, while Mare secretly works to help the Red Guard overthrow the Silver regime. But in a world of betrayal and lies, Mare must navigate dangerous alliances before she destroys not only the balance of power, but also her own heart.
In a world inspired by ancient Rome, Laia is a slave living in poverty with her family. When her brother is arrested for treason, she agrees to spy for rebels in exchange for help. At the military academy, she meets Elias, a soldier being trained to enforce the empire's tyranny. As their destinies become intertwined, they must make choices that will change the fate of the Empire itself.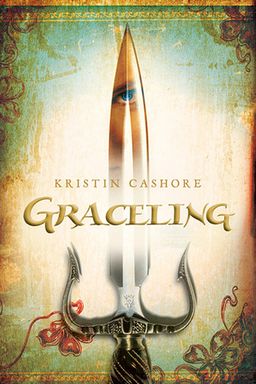 In a world where some are born with extraordinary abilities, Katsa is a Graceling with a deadly talent for killing. Despite her noble status, she is forced to work for the king as an enforcer. Along the way, she falls in love with Prince Po and uncovers a dangerous secret that threatens to bring down the entire kingdom. This debut novel from Kristin Cashore features powerful prose, intense action, and an unforgettable romance that will leave readers hungry for more.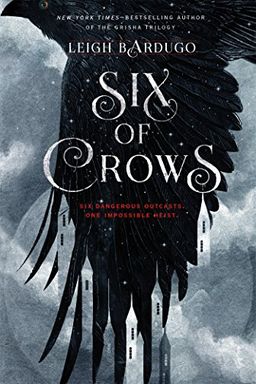 Explore the bustling trade hub of Ketterdam and join criminal mastermind Kaz Brekker on a deadly heist that could make him richer than his wildest dreams. But Kaz can't pull it off alone, so he assembles a crew including a thirsting convict, a sharpshooter, a runaway, a spy, a Heartrender, and a gifted thief. Together, they're the only hope for saving the world from destruction - if they don't destroy each other first.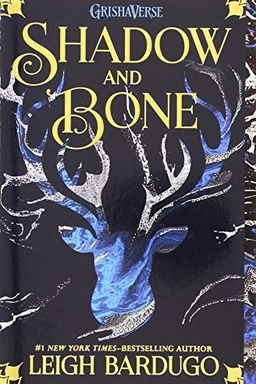 This thrilling fantasy novel follows Alina, a refugee living in a war-torn nation torn in two by the Shadow Fold. When her regiment is attacked and her friend is injured, she discovers a dormant power that could save her country. Alina is taken to be trained as a member of the Grisha, the magical elite, but finds herself in a world of secrets and darkness. This book is the first in Leigh Bardugo's Grisha Trilogy.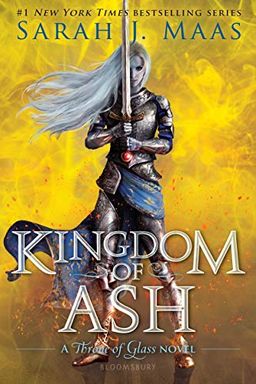 A powerful queen must draw upon her fierce will to endure months of torture while locked in an iron coffin by the Queen of the Fae. With Aelin captured, friends and allies must fight for the promise of a better world in this explosive conclusion to the bestselling Throne of Glass series.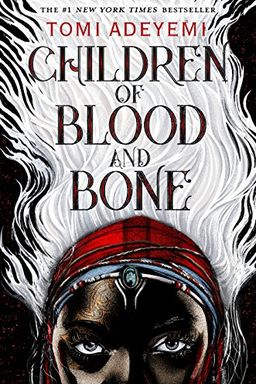 In a world where magic has been stripped away, Zélie Adebola and her people are left without hope. They were targeted by a ruthless king who killed their loved ones and took away their powers. But Zélie is determined to bring back the magic and fight against the monarchy. Along with a rogue princess, she must outsmart the crown prince and navigate the dangerous grounds of Orïsha. However, her greatest challenge may be controlling her powers and fighting her growing attraction to her enemy. Will she succeed in her mission or will she be her own downfall?
Journey into the Night Court and navigate the dangerous web of politics, passion, and power with a fractured and powerful Feyre. As she struggles to come to grips with the terrible deeds she committed to save Tamlin's people, Feyre must also confront a looming threat that could cleave the world in two. Sarah J. Maas's masterful storytelling reaches new heights in this thrilling and seductive second book of the series, sure to leave you breathless.
A world of magic, mystery, intrigue, romance, and adventure awaits in this modern fantasy masterpiece. The first volume of an epic series, this tale of lords, ladies, soldiers, and sorcerers features the harsh Starks of Winterfell at its center, surrounded by supernatural forces massing beyond the protective Wall. As winter looms and conflict brews, characters traverse a land of extremes and undertake dangerous journeys, all for the ultimate prize: the game of thrones.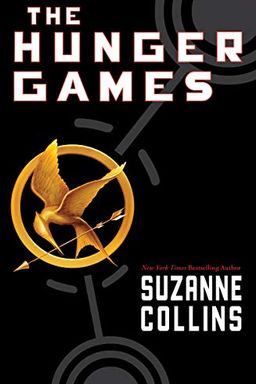 In a dystopian future, the nation of Panem forces each district to send a boy and girl to fight to the death in the annual Hunger Games. When 16-year-old Katniss Everdeen takes her sister's place, she must fight to survive while navigating complex choices of survival, humanity, and love.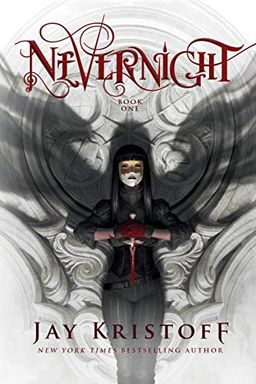 Follow Mia Corvere on her journey of seeking revenge against the people who destroyed her family. After barely escaping her father's failed rebellion, Mia joins a school of assassins to become one of the deadliest killers in the Republic. But when a killer threatens the Red Church, Mia's new home, her past comes back to haunt her and she must fight to survive and achieve her ultimate goal. Will she be able to become a Blade of the Lady of Blessed Murder and get her revenge, or will she fall victim to the bloody secrets of her past?
Best Served Cold by Joe Abercrombie
A Court of Thorns and Roses by Sarah J. Maas
Assassin's Apprentice by Robin Hobb
Crown of Feathers by Nicki Pau Preto
The Tombs of Atuan by Ursula K. le Guin
The Selection by Kiera Cass
The Cruel Prince by Holly Black
The Wrath & the Dawn by Renée Ahdieh
A Darker Shade of Magic by V. E. Schwab
Kill the Queen by Jennifer Estep
The Queen's Rising by Rebecca Ross
The Sapphire Eruption by I. M. Redwright
The Killing Moon by N. K. Jemisin
Rebel of the Sands by Alwyn Hamilton
The Winner's Curse by Marie Rutkoski
Grave Mercy by Robin Lafevers
Snow Like Ashes by Sara Raasch
Shatter Me by Tahereh Mafi
Truthwitch by Susan Dennard
The Waterborn by J. Gregory Keyes
Three Dark Crowns by Kendare Blake
There Will Come a Darkness by Katy Rose Pool
We Set the Dark on Fire by Tehlor Kay Mejia
The Disfavored Hero by Jessica Amanda Salmonson
One-armed Queen by Jane Yolen