Best Books About Argentina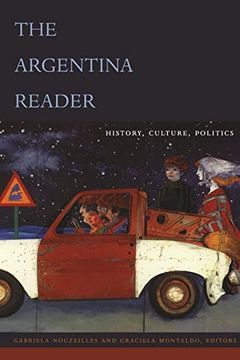 Explore the paradoxical nation of Argentina in The Argentina Reader. This diverse collection of songs, articles, scholarly essays, poems, and short stories sheds light on Argentina's complex history, culture, and society. Featuring more than 40 texts never before published in English, this book provides a comprehensive look at the nation's indigenous roots, workers, women, and other marginalized groups, in addition to the country's major political figures. Focusing on the 20th century, it covers Peronism, dictatorship, and the neoliberalism that plunged the nation into economic crisis. Perfect for those seeking to learn about Argentine culture, history, and society.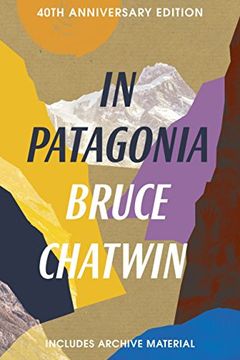 In Patagonia by Bruce Chatwin is a unique masterpiece that effortlessly blends elements of biography, history, memoir, and travel writing. Since its publication in 1977, it has become a classic and has inspired countless travelers and writers. This special 40th-anniversary edition includes never-before-seen material from the author's archive, offering insight into the book's creation and publication. Join Chatwin on his life-changing adventure through the stunning landscape of Patagonia in this timeless and inspiring work.
This collection of seventeen stories showcases Jorge Luis Borges's unparalleled creativity and intellect, exploring surreal, otherworldly realms and concepts like eternal return and the abyss. With an obsession for fantasy and piercing irony, Borges invites readers on a journey through the iconography of literature, the labyrinth of books, and even Heaven and Hell themselves. A must-read for fans of fantastical fiction.
Follow Horacio Oliveira, an Argentine writer living in Paris with his mistress and bohemian friends, as he embarks on a life-changing journey prompted by a child's death and La Maga's disappearance, leading him to return to Buenos Aires. Hopscotch is an adventure-filled tale heavily influenced by Henry Miller's search for truth and Zen Buddhism. Cortázar's use of interior monologue, punning, and different languages is reminiscent of Modernist writers while drawing inspiration from Surrealism, the French New Novel, jazz, and New Wave Cinema. The National Book Award-winning translation by Gregory Rabassa earned high praise from Cortázar, who recommended the translator to Gabriel García Márquez.
Surviving the unimaginable in the Andes. On a fateful October day in 1972, a plane carrying a rugby team crashed into the Andes, leaving only sixteen survivors to brave the elements and impossible odds for ten weeks. This gripping and awe-inspiring tale of human courage will leave you with a heightened sense of the value of life. The P.S. edition includes extra insights into the book, including interviews and recommended reading.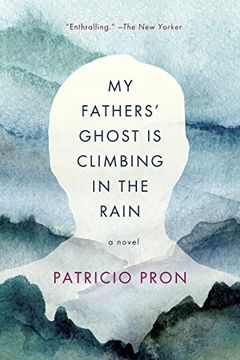 A young writer returns to his home in South America to say goodbye to his dying father. While going through his parents' house, he discovers a cache of documents that uncovers his father's obsession with the disappearance of a local man. As he delves deeper, he comes face-to-face with Argentina's dark political past and his family's underground resistance against an oppressive regime. This daring novel highlights corruption, responsibility, and the power of remembrance.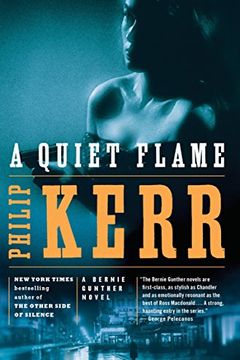 This gripping thriller follows Bernie Gunther, falsely accused of Nazi war crimes, to 1950's Buenos Aires. But when a serial killer begins murdering young girls and the murders are linked to Gunther's past in Berlin, he can't resist getting involved. A Quiet Flame is loaded with evocative historical detail and is among the best work of acclaimed thriller writer Philip Kerr.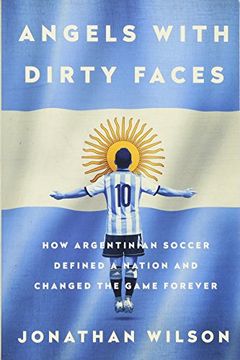 This book delves into the rich and volatile history of Argentinian soccer and the unique and brilliant talent that the country has produced in every generation. From the appropriation of the British game to the emergence of all-time greats like Messi and Maradona, author Jonathan Wilson chronicles the operatic drama and style of the national and club sides. This is a definitive history of Argentinian soccer that any soccer fan will enjoy.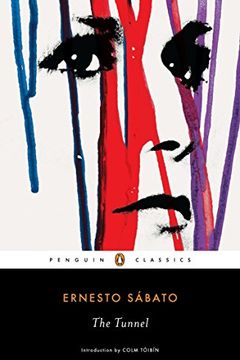 A psychological novel explored through obsessive love, The Tunnel is a timeless work championed by literary greats including Albert Camus and Thomas Mann. The story follows artist Juan Pablo Castel, imprisoned for his murder of María Iribarne, whom he became infatuated with after she examined one of his paintings. As their relationship develops, Castel's paranoia grows and ultimately leads to the destruction of the one thing he cares about. This international bestseller is a must-read for fans of classic literature.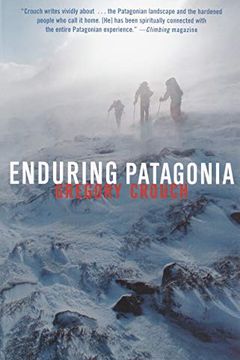 Explore the wild and mysterious land of Patagonia through the eyes of one man who has dared to push himself to the limit in seven expeditions there. Gregory Crouch shares both his successes and failures climbing the terrifying peaks of Patagonia, and reveals the gritty reality of the alpine craft, including the menial labor often required to fund the next expedition. With stunning color photographs that showcase the many different moods and landscapes of Patagonia, Enduring Patagonia is a breathtaking odyssey through one of the last truly wild places on earth.
The Secret in Their Eyes by Eduardo Sacheri
The Gaucho Martin Fierro UNESCO Collection of Representative Works by Jose Hernandez