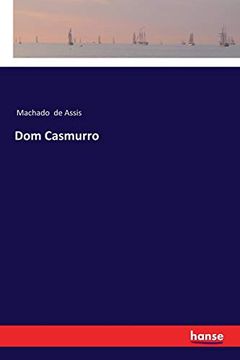 This classic novel, now reprinted in high-quality, is a must-read for lovers of historical literature. With a focus on preserving works by historical writers and scientists, this book is a valuable addition to any collection. Available for the first time in years, don't miss your chance to experience this piece of literary history.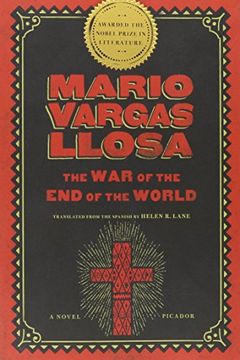 Discover a fable of Latin American revolutionary history in this tragic and ambitious novel. Set in 19th-century Brazil, the story takes place in Canudos, a cauldron of revolutionary spirit and potential for a true libertarian paradise. But the Brazilian government is determined to crush it at any cost, leading to a massive and cataclysmic battle between society and government troops. This unforgettable tale of passion, violence, and devastation sheds light on the consequences of fanaticism.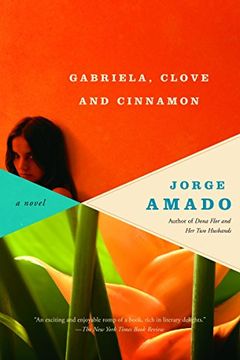 A tale of traditional ways and progress in 1920s Ilhéus, Brazil, where political contests and marital affairs are resolved through gunshots. The unexpected arrival of Gabriela, a migrant worker with a talent for cooking and an enchanting beauty, becomes an agent of change in the town's small-minded ways. Gabriela, Clove and Cinnamon is a lusty, satirical, and wildly entertaining portrayal of small town Brazilian life.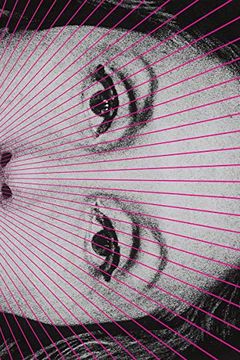 A collection of 89 stories that take readers through the lives of a diverse group of characters, including teenagers discovering their powers, housewives experiencing unexpected epiphanies, and old people struggling to find their place. These stories showcase the talent of Clarice Lispector, a Brazilian legend, and cover her entire career from her teenage years to the end of her life. This book is a must-read for anyone who loves powerful and thought-provoking stories.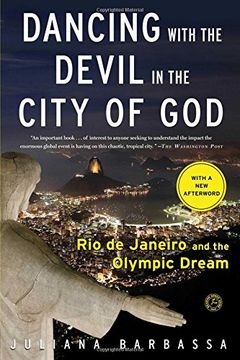 A compelling insider account of Rio de Janeiro, Brazil's seductive and chaotic city on the brink of the 2016 Olympic Games. Juliana Barbassa, a Brazilian native and award-winning journalist, returned home to find the city undergoing major changes while still struggling with poverty and corruption. Through personal interviews and historical context, Barbassa presents a kaleidoscopic portrait of the city's extremes, aspirations, and its future. Dancing with the Devil in the City of God is a fascinating and informative read that offers an insider's perspective on one of the world's most impressive cities.
A vivid and complex tale of passion and greed set in Brazil's slums, this acclaimed novel is universally regarded as one of the best portraits of Brazilian society ever written. Two intersecting story lines follow an immigrant landlord's quest for wealth and a dangerous love affair between two tenants. With realistic descriptions and archetypal situations, it is a deeply moving and hardscrabble novel that offers a poetic take on 19th-century naturalism.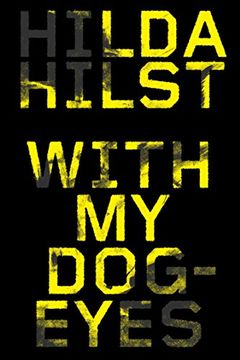 "With My Dog Eyes" is an extraordinary, metaphysical book by a Brazilian master of the avant-garde. The story follows Amos Keres, a mathematics professor whose life takes a sudden and strange turn. As he struggles to express himself, his "clearcut unhoped-for" vision drives him to madness and death. Written in a fragmented style that reflects the protagonist's fragile hold on reality, the book is a vivid and lacerating tale of a descent into hell. Despite its dark theme, there is an odd sense of hope in the end as Amos retreats towards the animal world. A truly unique and captivating read.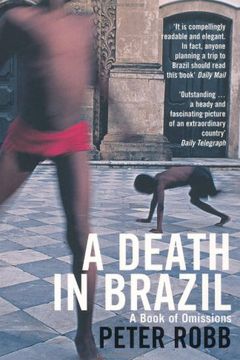 Explore Brazil's complex history of slavery and the aftermath that left a multicultural but troubled society. From extreme levels of crime and violence to its seductive beauty, Peter Robb takes us on a captivating journey through the art, food, and literature of Brazil's past and present. Like the best travel writing, A Death in Brazil offers a deep dive into the heart of a fascinating country, with an immersive and intelligent narrative that keeps you hooked until the end.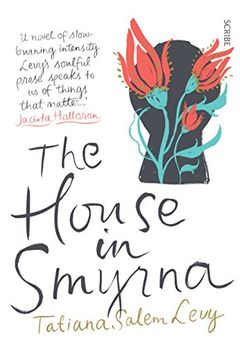 A woman with a mysterious illness is challenged by her grandfather to open the door to his childhood home in the Turkish city of Smyrna. As she journeys from Rio de Janeiro, she reflects on her family's displacement throughout Europe, including her grandfather's migration from Turkey to Brazil and her parents' exile in Portugal. The House in Smyrna is a poignant exploration of one woman's search for self-discovery and understanding of her place in her family's history. With its sweeping setting and heartfelt storytelling, this novel is a true gem from a rising star in Brazilian literature.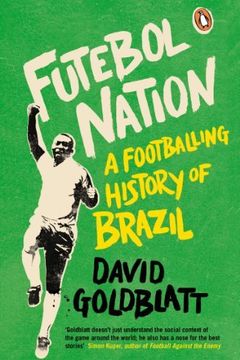 Futebol Nation
A Footballing History of Brazil by David Goldblatt (2014-05-01)
Experience the story of Brazil through its national obsession - soccer. Futebol Nation delves into the rich history of Brazilian soccer, highlighting its ability to represent the country's ethnic diversity, cultural music, and dance. From Pelé to Ronaldhino, discover the magical players who have led Brazil to win the World Cup five times. But, there's another side to the Beautiful Game in Brazil that reflects the harsh realities of violent sociological issues and corruption within the nation. David Goldblatt explores the ongoing struggles and triumphs within Brazilian soccer and society, highlighting both its brilliance and miseries.
Ways to Disappear by Idra Novey
Captains of the Sands by Jorge Amado
Child of the Dark by And Robert M. Levine David St. Clair Carolina Maria de Jesus
Brazil by Lilia M. Schwarcz
The Hour of the Star by Clarice Lispector
Tristes Tropiques by Claude Levi-Strauss
Backlands by Euclides da Cunha
The Three Marias by Rachel de Queiroz
Two Brothers by Gabriel Bá
Symphony in White by Adriana Lisboa
The End by Fernanda Torres
Spilt Milk by Chico Buarque
Brazil on the Rise by Larry Rohter
My German Brother by Chico Buarque
The Silence of the Rain by Luiz Alfredo Garcia-Roza