Discover the truth about the Allied bombing of Dresden in this groundbreaking and controversial account by Frederick Taylor. Through extensive research and never-before-seen government records, Taylor reveals that the city was highly militarized and a real threat to the Allies. This completely re-examines the facts and changes our view of the attack. Incorporating first-hand accounts, press material, and memoirs, this book provides a markedly different perspective from conventional accounts.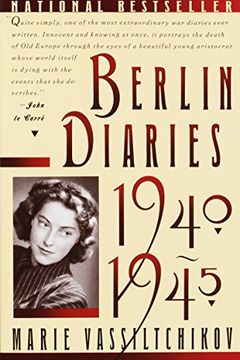 Experience life in Germany during WWII through the eyes of a White Russian princess. These secret diaries provide an inside look at the German Foreign Office and the conspiracies that led to the 20th of July Plot to assassinate Hitler. A unique and fascinating perspective on WWII.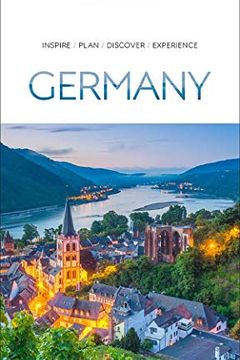 Explore Germany with this comprehensive travel guide, featuring stunning photography and expert advice to help plan your unique trip. From touring Berlin's art and architecture to savoring delicious Riesling wines in Mosel Valley, the guide covers all the must-see sights and hidden gems in a variety of regions. Includes insider tips on where to stay, eat, drink, and shop, as well as hand-drawn illustrations of top attractions. Easy-to-follow itineraries and maps assist with navigating the country, while a year-long calendar of events offers insight into local celebrations and festivals. DK Eyewitness Travel Germany is the perfect companion to discover all that this beautiful country has to offer.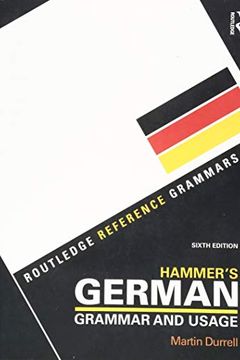 Learn the German language with the most comprehensive and up-to-date guide available: Hammer's German Grammar. This user-friendly resource includes concise descriptions of the main grammatical phenomena of German, real-life examples, pronunciation guidance, discussion of new English-rooted words, and clarification on spelling reform. Praised for its lucid explanations, this new edition is perfect for both students and teachers at all levels.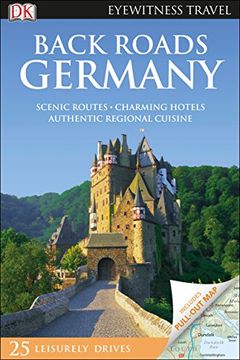 Explore the real Germany with DK Eyewitness Back Roads. This travel guide takes you on 24 unique drives through the back roads, offering stunning views, hidden gems, and authentic cultural experiences that can only be discovered by car. Discover insider knowledge and ideas for activities like hiking, wine tours, cycling, and watersports. The guide includes recommendations for the best-value hotels, guesthouses, and regional restaurants. With a pull-out map and essential practical information included, DK Eyewitness Back Roads is the perfect companion for an unforgettable road trip in Germany.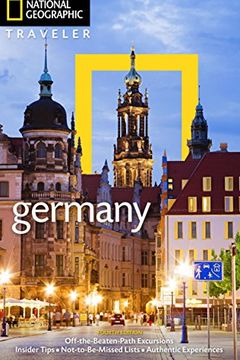 Discover Germany region by region with this newly updated travel guide. From Berlin to Baden-Wurtemburg, explore hidden gems and well-known sites with detailed background descriptions and insider tips from both National Geographic and local experts. Enjoy self-guided walking and driving tours, attend medieval festivals in the Rhine Valley, surf off the northern Baltic coast, and learn how to brew beer in Bavaria. This guidebook is perfect for active travelers who want enriching cultural experiences and expert advice from a trustworthy source.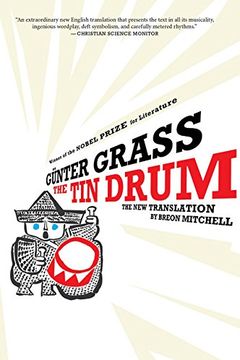 A surreal classic of Western Literature, this novel portrays a world in upheaval through the eyes of a dwarf named Oskar Matzerath. Set in Germany from the 1930s to the 1950s, the book uses metaphoric and absurd events to depict a society where values are inverted and the insane are sane. Oskar's decision to stop growing at age three defies societal expectations and asserts his individuality, making this a strong statement against blind conformity. The Tin Drum is a masterful work of surrealism that will shock, amuse, and make readers reflect on the human condition.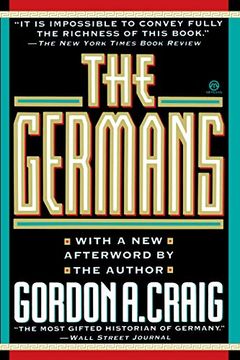 This book delves into the complexities of German history, exploring the nuanced paradoxes that have defined this nation's institutions, culture, and people. From technological triumphs to the horrors of the Holocaust, explore the many facets of this romantic, conservative, and resilient nation. Gordon A. Craig provides valuable insights into the events surrounding the fall of the Berlin Wall and the reunification of Germany. A must-read for anyone seeking a deeper understanding of Germany's pivotal role in world affairs.
A powerful memoir, Night delves into the memories of Elie Wiesel, a Jewish teenager taken from his home and sent to concentration camps during WWII. Wiesel recounts the anguish of losing his family and his faith, and his despair in coming face to face with the unimaginable evil of humanity. This moving and unforgettable testimony serves as a stark reminder of the need to fight against such atrocities ever occurring again.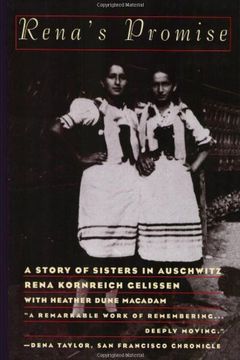 This impactful memoir tells the story of Rena Kornreich, a Jewish woman who survived Auschwitz for over three years and fulfilled her promise to take care of her sister, Danka. Through the lens of sisterhood and human connections, Rena's Promise sheds light on the determination and hope that persisted in the midst of inhumanity during the Holocaust. This is a must-read for those interested in the lives of women in the camps and the strength of the human spirit.
Germany by Neil MacGregor
The Rise and Fall of the Third Reich by William L. Shirer
Berlin Diary by William L. Shirer
The Diary Of A Young Girl by Anne Frank
Ordinary Men by Christopher R. Browning
The Nazi Doctors by Robert J. Lifton
I Never Saw Another Butterfly by Hana Volavkova
The House by the Lake by Thomas Harding
Panzer Commander by Hans von Luck
Adolf Hitler by John Toland
Learn German With Stories by André Klein
Iron Kingdom by Christopher Clark
Albert Speer by Gitta Sereny
Hitler and Stalin by Alan Bullock
Rick Steves Germany 2019 by Rick Steves
Europa, Europa by Solomon Perel
Soldat by Siegfried Knappe
Nuremberg Diary by G. M. Gilbert
The German Genius by Peter Watson
The Third Reich by Thomas Childers
I Flew for the Fuhrer by Heinz Knoke
The Year that Changed the World by Michael Meyer
Fodor's Essential Germany by Fodor's Travel Guides
The Last Days of Hitler by Hugh Trevor-Roper
The Everything Learning German Book by Edward Swick
Rick Steves Germany 2020 by Rick Steves
Children of a Vanished World by Mara Vishniac Kohn
LEHR-UND ÜBUNGSB.DT.GRAMM.aktuell by Hilke Dreyer
Kids' Travel Guide - Germany by Shiela H. Leon, Salome G., FlyingKids
DK Eyewitness Berlin by Eyewitness
German Made Simple by Eugene Jackson
Schaum's Outline of German Grammar by Elke Gschossmann-Hendershot
Lonely Planet Best of Germany by Lonely Planet, Benedict Walker, Kerry Christiani, Marc Di Duca, Catherine Le Nevez, Leonid Ragozin, Andrea Schulte-Peevers
Journey Through Germany by Ernst-Otto Luthardt
Walking in the Bavarian Alps by Grant Bourne, Sabine K?rner Bourne
grobes ubungsbuch grammatik by Sabine Dinsel
LEHR-UND ÜBUNGSB.DT.GRAMM.aktuell.sol. by Hilke Dreyer
Rommel by Christopher Ailsby
Insight Guides Germany by Insight Guides
Heroes of Ww II by Edward F. Murphy
The Rough Guide to Germany (Rough guides) by
SS Uniforms, Insignia and Accoutrements by A. Hayes
German Uniforms of the Third Reich 1933-1945 by Brian Leigh Davis
DK Eyewitness Travel Guide by Travel
The Night Of The Long Knives by Max Gallo
The Buchenwald Report by David A Hackett
A History of Modern Germany by Dietrich Orlow
In the Name of the Volk by H. W. Koch
Living German by R. W. Buckley
Skorzeny's Special Missions by Otto Skorzeny
Who's Who In Nazi Germany by Robert S. Wistrich
Surviving Hitler's War by H. Vaizey
A Hitler Youth in Poland by Jost Hermand
Encyclopedia of the Third Reich by Louis Snyder
Born in the GDR by Hester Vaizey
The Killing of Reinhard Heydrich by Callum MacDonald
LENI RIEFENSTAHL by Leni Riefenstahl
German Survival Guide by Elizabeth Bingham
The SS by Gordon Williamson
101 Amazing Things to Do in Germany by 101 Amazing Things
Death Dealer by Rudolf Höss
Before France and Germany by Patrick J. Geary
Berlin Blues by Sven Regener
Jews, Germans, and Allies by Atina Grossmann
Hitler's Table Talk, 1941-1944 by Adolf Hitler
A Brief Stop on the Road From Auschwitz by Göran Rosenberg
An Illustrated History of the Gestapo by Rupert Butler
Divided Lives by Cynthia Crane
Massacre at Malmedy by Charles Whiting
Dissonant Lives by Mary Fulbrook
The French Resistance by Raymond Aubrac