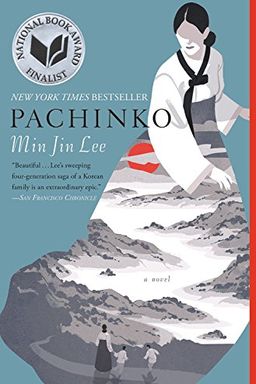 Experience a breathtaking journey of love, sacrifice, ambition, and loyalty in this novel. Set in the early 1900s, follow Sunja, a young girl who falls for a wealthy stranger and becomes pregnant. Deciding to marry a gentle sickly minister instead, Sunja's decision sets off a dramatic saga that spans generations. With complex and passionate characters, this novel takes you on a journey through bustling markets, the halls of prestigious universities, and the criminal underworld. Richly told and profoundly moving, this is a tale of strong women, devoted siblings, and fathers struggling with moral crisis against the backdrop of history.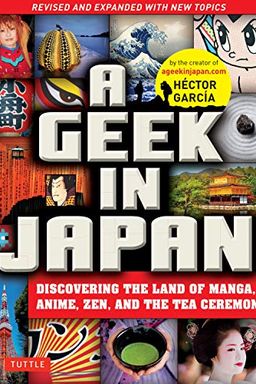 A Geek in Japan
Discovering the Land of Manga, Anime, Zen, and the Tea Ceremony (Revised and Expanded with New Topics)
Discover the mysteries of Japanese culture with this iconic guide created for fans of "cool culture". A Geek in Japan is packed with personal essays and hundreds of photographs, presenting traditional and contemporary touchstones in an entirely new way. Explore the Japanese language, social values, daily habits, business, technology, arts, symbols, and practices, all while debunking myths and answering nagging questions. This revised and expanded edition includes new pages on Kyoto, Japanese architecture, video games, and "secret" places to visit in Japan. Join the ranks of Japanophiles around the world with this irreverent, insightful, and highly informative guide.
Discover a heart-warming and profound story about love, tragedy, and the power of the kitchen in contemporary Japan. In this enchanting novel, two young women navigate life's ups and downs while finding comfort in the kitchen and their own improvised family. Written by an acclaimed Japanese author, this touching tale will leave you feeling deeply affected and longing for the warmth of a home-cooked meal.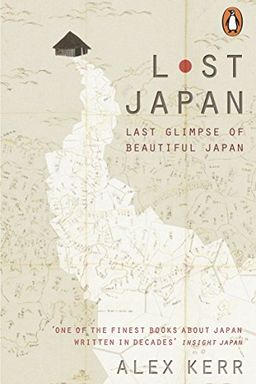 Discover the enchanting world of Japanese culture, history, and landscape with this vividly personal account. Follow the author's journey as he retraces his initiation into Tokyo's boardrooms and explores the hidden valley that became his home. While the book showcases the beauty of Japan, Kerr also shares his concerns for its environmental and cultural destruction. Winner of Japan's Shincho Gakugei Literature Prize and fully revised in a new edition, this book is a must-read for Japanophiles and anyone interested in a unique travelogue.
Discover the flavors and culture of Japan with Rice, Noodle, Fish. Written by Matt Goulding, this innovative travel guide is a mix of in-depth narrative and insider advice, showcasing Japan's extraordinary food culture through 195 stunning color photographs. Goulding takes readers on a 5000-mile journey through Japan's noodle shops, tempura temples, and teahouses, exploring seven key regions and their culinary specialties. This is not your typical guidebook; Rice, Noodle, Fish is a rare blend of inspiration and information, perfect for any traveler or food lover looking to delve into the heart of Japan's unique culinary scene.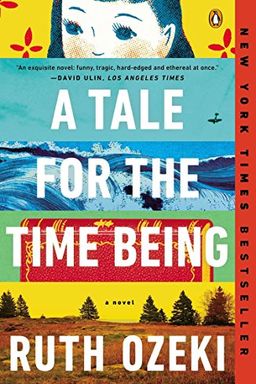 A young Japanese girl's diary washes up on a remote island in the Pacific Northwest, and a writer named Ruth finds it amidst debris from the 2011 tsunami. As Ruth reads through the diary, she becomes invested in the mystery of Nao's fate. Meanwhile, Nao recounts the story of her great-grandmother in the diary, as she grapples with bullying, despair, and watching her parents struggle. A Tale for the Time Being is a poignant, fascinating novel about life, death, and the lasting impact of our stories.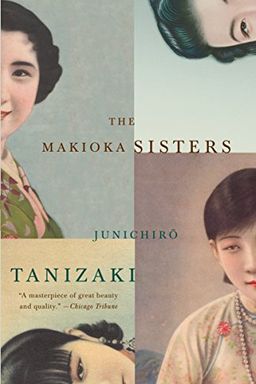 A poignant and unsparing portrait of a family and society in Osaka before World War II. The Makioka sisters, four aristocratic women, strive to preserve their way of life as modernity threatens to engulf them. Eldest sister Tsuruko clings to family prestige, while Sachiko compromises to secure her sisters' future. Yukiko is held to strict standards, and Taeko rebels through scandalous romances. This classic of international literature is filled with vignettes of upper-class Japanese life and captures both decorum and heartache.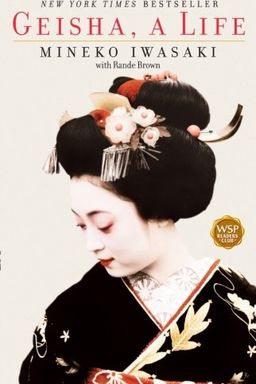 A celebrated geisha tells her story, breaking the unwritten rules of her exclusive calling. From her intense upbringing in the Iwasaki household to her years as one of the most prized geishas in Japan's history, she shares the formal customs, arts, and enchanting experiences with kings, princes, and more. Geisha, a Life delicately unfolds the fabric of a geisha's development, revealing the beauty and heroism of a unique component of Japan's cultural history.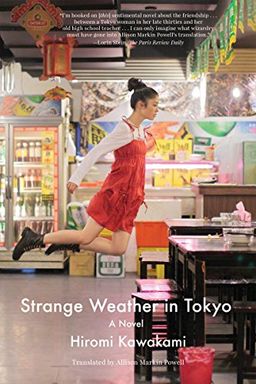 An unlikely connection forms between a thirty-eight-year-old office worker and her former high school teacher, thirty years her senior. As their relationship blossoms through the changing seasons, readers witness the power of both companionship and loneliness. From sake to cherry blossoms, Hiromi Kawakami's gentle hints at the passage of time make for an emotional read.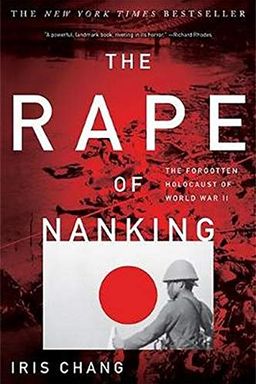 A harrowing account of one of the most brutal and forgotten massacres in history - the Rape of Nanking. The Japanese army swept into the ancient Chinese capital and systematically raped, tortured, and murdered more than 300,000 civilians and soldiers. Iris Chang's seminal work tells the history from three perspectives and is based on extensive interviews with survivors and documents brought to light for the first time. This classic book is the definitive history of this horrifying episode.
The Wind-Up Bird Chronicle by Haruki Murakami
Memoirs of a Geisha by Arthur Golden
Embracing Defeat by John W. Dower
The Housekeeper and the Professor by Yoko Ogawa
Norwegian Wood by Haruki Murakami
Hokkaido Highway Blues by Will Ferguson
Hirohito And The Making Of Modern Japan by Herbert P Bix
A Modern History of Japan by Andrew Gordon
The Tale of Genji by Murasaki Shikibu
I Am a Cat by Soseki Natsume
Snow Country by Yasunari Kawabata
Bending Adversity by David Pilling
A History of Japan by George Sansom
Tokyo Vice by Jake Adelstein
The Waiting Years by Fumiko Enchi
An Artist of the Floating World by Kazuo Ishiguro
Tokyo Ueno Station by Yu Miri
Kafka on the Shore by Haruki Murakami
Wabi Sabi by Mark Reibstein
The Pillow Book by Sei Shonagon
In Praise of Shadows by Junichiro Tanizaki
The Narrow Road to the Deep North and Other Travel Sketches by Matsuo Basho
DK Eyewitness Japan by Eyewitness
In the Woods of Memory by Shun Medoruma
The Street of a Thousand Blossoms by Gail Tsukiyama
Sailor Who Fell from Grace with the Sea by Yukio Mishima
Daughters of the Samurai by Janice P. Nimura
Confessions of a Yakuza by Junichi Saga
Cool Japan Guide by Abby Denson
The Silent Cry by Kenzaburo Oe
The Sound of Waves by Yukio Mishima
A Brief History of Japan by Jonathan Clements
Where the Wild Ladies Are by Aoko Matsuda
A Beginner's Guide to Japan by Pico Iyer
A Concise History of Japan by Brett L. Walker
The Bells of Old Tokyo by Anna Sherman
The Honjin Murders by Seishi Yokomizo
Territory of Light by Yuko Tsushima