Best Cycling Books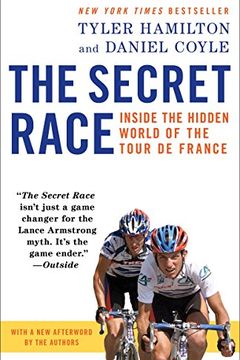 "The Secret Race" is a groundbreaking book that exposes the doping culture in professional cycling, with a focus on Lance Armstrong. Olympic gold medalist Tyler Hamilton gives readers a glimpse into the world of unscrupulous doctors, anything-goes team directors, and athletes willing to do whatever it takes to win. The book details Hamilton's battle with depression, his complicated relationship with Armstrong, and how he gained an edge over his competitors. With a new Afterword reflecting on the developments within the sport over the past year, "The Secret Race" is a must-read for anyone interested in the world of cycling.
This literary sports classic is a passionate tribute to the art of bicycle road racing. Follow amateur biker Tim Krabbé's mind as he competes in a 150-kilometer race. The Rider is a vivid literary masterpiece that provides a thrillingly realistic look at what it's like to compete in a road race. This book is perfect for bike lovers and arm-chair sports enthusiasts alike.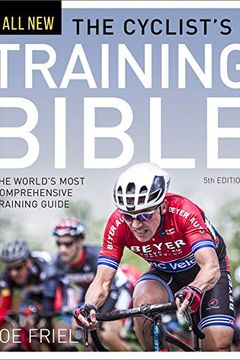 Master the art of cycling with The Cyclist's Training Bible. This informative book covers everything from periodization, nutrition, stretching, and peaking, making it the most authoritative book on cycling to date. Written by lauded coach and masters athlete Joe Friel, he adopts the principles of Dr. Tudor Bompa, whose periodization training methods were used first by the dominant Eastern European athletes of the 1960s before becoming popular in the United States. Whether you're a beginner or an experienced cyclist, this book is a must-read for all.
A thrilling travelogue of an intrepid woman's journey across frozen Europe, Persia, Afghanistan, Pakistan, and India during one of the harshest winters ever. Based on the author's diary, this book is a gripping account of her unforgettable adventure.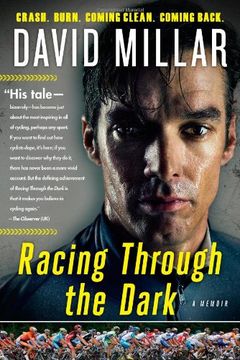 A world-class cyclist shares his captivating memoir of professional racing, including his controversial use of performance-enhancing drugs, his arrest and two-year ban, and his decision to return to the sport clean. Experience the thrill of racing through his vivid descriptions of the world's most spectacular courses and discover how he became a clean cyclist and advocate for drug-free competition.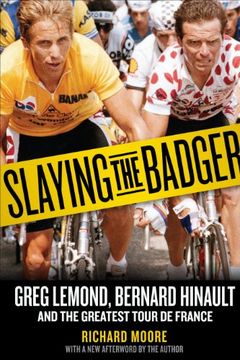 A gripping account of one of cycling's most legendary rivalries, "Slaying the Badger" tells the story of the 1986 Tour de France, where Bernard Hinault, a French legend, and American newcomer Greg LeMond rode for the same team, but competed fiercely against each other for victory. With interviews from the riders, their teammates, and others, this book reveals the alliances, broken promises, and stunning climax that led to LeMond becoming the first American to win the Tour de France.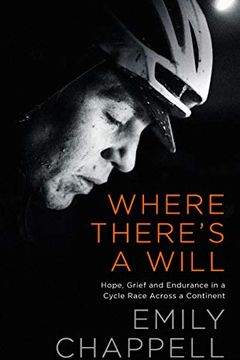 Follow Emily Chappell's journey as a London cycle courier turned cross-continental bike racer in "Where There's A Will." Read about her win in the women's event of The Transcontinental race, covering nearly 4,000 miles in just 13 days and ten hours. Experience the paradoxes of comradeship, competition, vulnerability, and willpower as she pushes her endurance limits. This beautifully written and human story also explores the shock of grief, including her collaboration with the founder of the race who tragically passed away.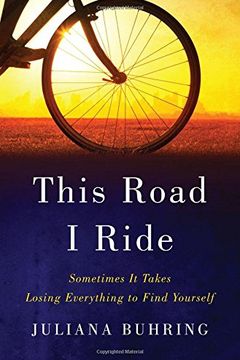 A woman sets out to become the first female to bike around the world, with no previous cycling experience or corporate support. Over four continents and 18,060 miles, she faces breakdowns, illness, and danger, but ultimately becomes the fastest woman to cycle the world. This inspiring memoir shows that anyone can do extraordinary things.
Join author Tim Moore as he takes on the notorious 1914 Giro d'Italia, the hardest bike race in history. With only 8 out of 81 participants finishing the race due to storms, nails on the road, and even the loss of an eye by one competitor, Tim is committed to total authenticity as he completes the grueling 400-kilometer stages on a ruined 1914 wooden-wheeled road bike, all while wearing period clothing and blue-lensed welding goggles. Gironimo! is a bold, beautiful, and inspiring adventure that captures the essence of an age of untarnished heroes.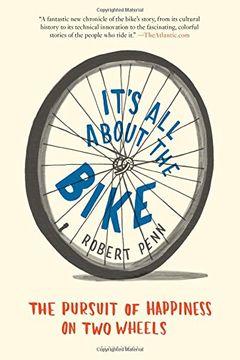 Discover the fascinating world of cycling culture, science, and history with this engaging book that follows author Robert Penn on his journey to build his dream machine. From the United Kingdom to California, Penn delves into the reasons why we love to ride and explores the rich history of this beloved two-wheeled vehicle. Get ready to be inspired to hop on your own bike and explore the world around you.
Pro Cycling on $10 a Day by Phil Gaimon
Put Me Back on My Bike by William Fotheringham
The Cyclist Who Went Out in the Cold by Tim Moore
The Hour by Michael Hutchinson
Domestique by Charly Wegelius
Zinn & the Art of Road Bike Maintenance by Lennard Zinn
Rough Ride by Paul Kimmage
Faster by Michael Hutchinson
Back in the Frame by Jools Walker
The Race Against the Stasi by Herbie Sykes
The Death of Marco Pantani by Matt Rendell
French Revolutions by Tim Moore
Moods of Future Joys by Alastair Humphreys
Epic Bike Rides of the World 1 by Lonely Planet
The Comeback by Daniel de Vise
Around the World in 80 Days by Mark Beaumont
The Rules by The Velominati
100 Greatest Cycling Climbs by Simon Warren
Colombia Es Pasion! by Matt Rendell
The Yellow Jersey by Peter Cossins
Half Man, Half Bike by William Fotheringham
Ride the Revolution by Suze Clemitson
Wide-Eyed and Legless by Jeff Connor
Wheelmen by Reed Albergotti
Fast After 50 by Joe Friel
How Cycling Can Save the World by Peter Walker
Seven Deadly Sins by David Walsh
Training and Racing with a Power Meter by Hunter Allen
One-Way Ticket by Jonathan Vaughters
Flying Scotsman by Graeme Obree
Shut Up, Legs! by Jens Voigt
The Power Meter Handbook by Joe Friel
What Goes Around by Emily Chappell
Tomorrow, We Ride by Jean Bobet
Cycling Chef by Alan Murchison
Roads Were Not Built for Cars by Carlton Reid
The Art of Cycling by James Hibbard
Cycling Home from Siberia by Rob Lilwall
The Dancing Chain by Frank Berto
The Bicycling Big Book of Cycling for Beginners by Tori Bortman, Editors of Bicycling Magazine
100 Greatest Cycling Climbs of the Tour de France by Simon Warren
A Sunday in Hell by William Fotheringham
Lost Lanes North by Jack Thurston
Bikes and Bloomers by Kat Jungnickel
100 Greatest Cycling Climbs of Italy by Simon Warren
The Man Who Cycled the World by Mark Beaumont
Cycling Anatomy by Shannon Sovndal
Bike Boom by Carlton Reid
Richard Mitchelson's Grand Tour by Richard Mitchelson
The Athlete's Guide to Recovery by Sage Rountree
Racing Weight by Matt Fitzgerald Cissn
The Escape Artist by Matt Seaton
Land of Second Chances by Tim Lewis
Sex, Lies and Handlebar Tape by Paul Howard