Best Enemies to Lovers Romance Books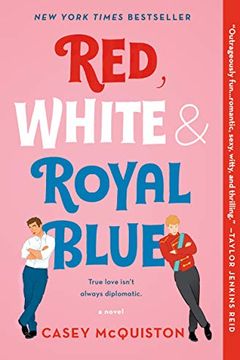 When two young leaders from America and England meet, it's not exactly love at first sight. But after a PR disaster, they're forced to pretend to be BFFs for the sake of their countries. As they continue their charade, they find themselves falling for each other in ways they never expected. But can they keep their relationship a secret amidst the political chaos? This is a romantic and daring tale that challenges us to be true to ourselves and asks if love can truly conquer all.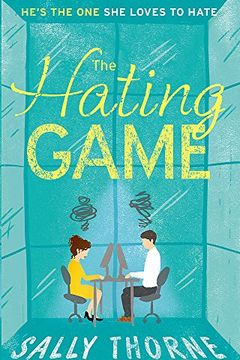 In "Hating Game," Lucy Hutton is engaged in a bitter rivalry with her coworker Joshua Templeman, who has been nothing but hostile since day one. As they compete for a big promotion, Lucy is determined to come out on top and take down her nemesis once and for all. From staring contests to HR battles, their rivalry becomes addictive, and the real game has just begun. Will Lucy win and become Joshua's boss, or will she have to resign? Get ready for a page-turning battle of wills in this addictive romance novel.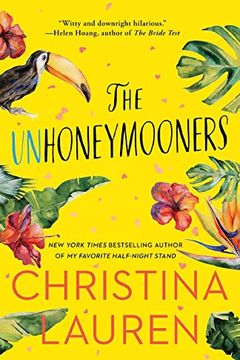 A story about Olive Torres, the unlucky twin, who is forced to spend her sister's wedding day with her nemesis, Ethan. When the wedding party gets food poisoning, Olive and Ethan are the only ones not affected and end up with a free honeymoon in Maui. They agree to a truce and pose as newlyweds, but Olive starts to enjoy pretending to be the luckiest woman alive.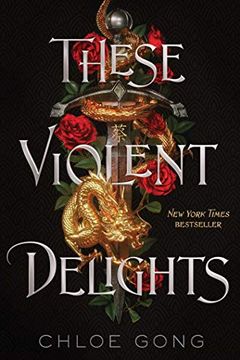 Experience the chaos of 1920s Shanghai, where two rival gangs are locked in a bloody feud. Juliette Cai, heir to the Scarlet Gang, must face her first love and former betrayer, Roma Montagov, heir to the White Flowers, as a mysterious contagion threatens their city. This heart-stopping debut, perfect for fans of The Last Magician and Descendant of the Crane, is a thrilling Romeo and Juliet retelling set in an imaginative 1920s Shanghai world.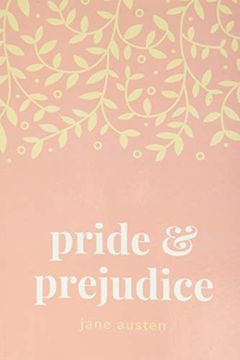 This beloved classic novel follows the dynamic protagonist, Elizabeth Bennet, as she learns the impact of hasty judgments and the importance of genuine goodness. Set in Regency-era Great Britain, the story satirizes societal expectations and the pressure to marry for financial gain. With witty humor and memorable characters, Pride and Prejudice has become one of the most popular and widely adapted novels in English literature.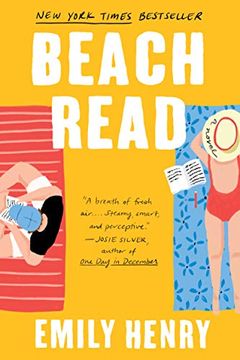 A literary writer and a romance writer live in neighboring beach houses and engage in a summer-long challenge. He will write something happy while she pens the next Great American Novel. They take each other on field trips, but make a deal to not fall in love.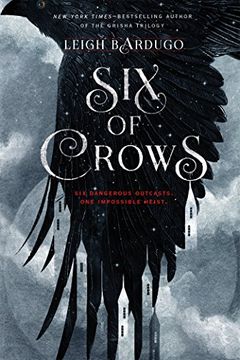 Explore the bustling trade hub of Ketterdam and join criminal mastermind Kaz Brekker on a deadly heist that could make him richer than his wildest dreams. But Kaz can't pull it off alone, so he assembles a crew including a thirsting convict, a sharpshooter, a runaway, a spy, a Heartrender, and a gifted thief. Together, they're the only hope for saving the world from destruction - if they don't destroy each other first.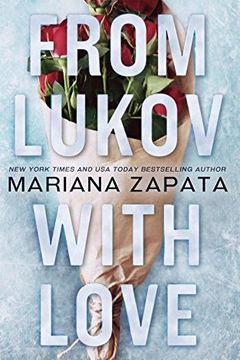 This captivating book follows figure skater Jasmine Santos, who is coming to terms with the end of her skating career. However, when an unexpected opportunity arises from someone she never thought she would work with - Ivan Lukov - Jasmine is forced to reevaluate her life choices. Full of drama and romance, "From Lukov with Love" is a heartfelt and engaging read.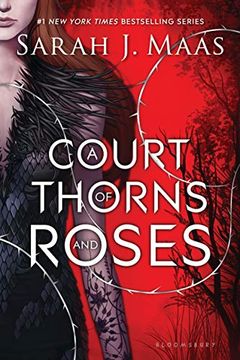 In this captivating fantasy novel, Feyre must rely on her hunting skills to survive in a cold and unforgiving forest. But when she kills a precious predator, she's taken to a magical kingdom where she discovers a world she never knew existed. As she navigates this dangerous new realm and uncovers dark secrets, Feyre develops intense feelings for a mysterious captor hiding behind a jeweled mask. To save him and break an ancient curse, she must risk everything.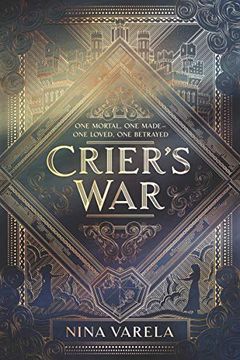 In a world ravaged by war between humans and the Made, Ayla dreams of revenge against the rulers who killed her family. Her target? Lady Crier, a Made girl meant to inherit her father's rule. But as Ayla gets closer to her target, she learns of Crier's own struggles against her oppressive father and falls in love. Nina Varela's debut novel is a poignant tale of love and revolution set in a richly-imagined fantasy world.
The Cruel Prince by Holly Black
The Viscount Who Loved Me by Julia Quinn
You Deserve Each Other by Sarah Hogle
The Trouble with Hating You by Sajni Patel
Punk 57 by Penelope Douglas
Fight or Flight by Samantha Young
A Pho Love Story by Loan Le
The Folk of the Air Complete Gift Set by Holly Black
Heated Rivalry by Rachel Reid
The Simple Wild by K. A. Tucker
Better Than the Movies by Lynn Painter
From Blood and Ash by Jennifer L. Armentrout
An Ember in the Ashes by Sabaa Tahir
Look the Part by Jewel E. Ann
Dear Ava by Ilsa Madden-Mills
By a Thread by Lucy Score
Act Your Age, Eve Brown by Talia Hibbert
River Wild by Samantha Towle
To Hate Adam Connor by Ella Maise
The Wrath & the Dawn by Renée Ahdieh
Boyfriend Material by Alexis Hall
She Drives Me Crazy by Kelly Quindlen
Serpent & Dove by Shelby Mahurin
Walk of Shame by Lauren Layne
The Henna Wars by Adiba Jaigirdar
Beautiful Bastard by Christina Lauren
We Hunt the Flame by Hafsah Faizal
Recipe for Persuasion by Sonali Dev
We Set the Dark on Fire by Tehlor Kay Mejia
Two Houses by Suleena Bibra