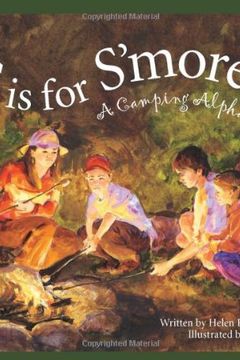 Explore the great outdoors with this fun A-Z guide to family camping! From packing essentials to finding the perfect spot and enjoying activities, this book covers everything you need to know for a successful trip. Filled with vibrant images, it's the perfect addition to any adventurer's library.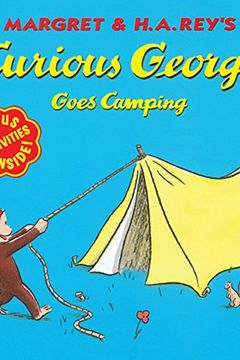 Join the mischievous and beloved Curious George in his camping adventures in this charmingly illustrated book. George tries to be helpful, but ends up causing chaos and meets a forest creature along the way. Full of fun and humor, this book is perfect for young readers who love the great outdoors and all things monkey-related. Visit the website for more Curious George fun!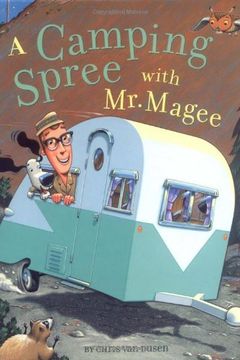 Join Mr. Magee and his dog, Dee, on a thrilling camping trip that takes an unexpected turn when they encounter a marshmallow-loving bear. This charmingly illustrated book is filled with playful rhyming text and follows the duo as they race down a mountain, river, and teeter on the edge of a waterfall. Perfect for kids aged 3-6, this outdoor adventure teaches a lesson on overcoming obstacles and is a fun read-aloud for families and elementary story time.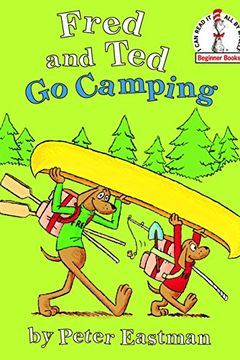 Join Fred and Ted, two lovable and comedic dogs, as they go camping in a hilarious adventure of contrasting approaches to preparation and fishing techniques. Written and illustrated by the son of P.D. Eastman, this Beginner Book is a whimsical introduction to opposites that young readers won't want to put down. A perfect choice for children to read all by themselves, with simple words and captivating illustrations.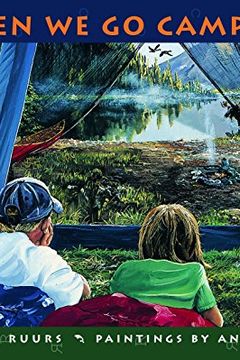 Explore the great outdoors with this beautifully illustrated book about one family's camping adventures. From fishing to exploring the woods, readers will discover a variety of activities to do from sun up to sunset. The book also includes fun facts about the wildlife depicted in each painting, making it both instructional and delightful. Preserve your summer memories and get inspired to plan your next camping trip with When We Go Camping.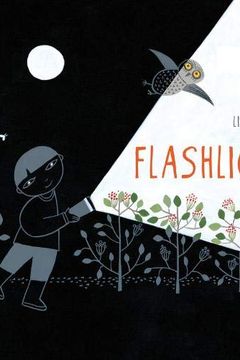 Flashlight
(Picture Books, Wordless Books for Kids, Camping Books for Kids, Bedtime Story Books, Children's Activity Books, Children's Nature Books)
Explore the magic of nature at night with Flashlight, a stunning wordless storybook illustrated by Lizi Boyd. Follow the adventures of a child camping in the woods and using their trusty flashlight to explore the darkness, revealing the beauty and wonder that lies within. The book inspires creativity and imagination in young minds, while also appealing to readers of all ages with its calming yet adventurous tone. Perfect for children ages 5-6, Flashlight is a must-read picture book for preschool through first grade.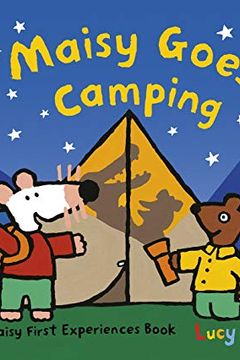 Join Maisy the mouse and her friends for their first experience of camping!...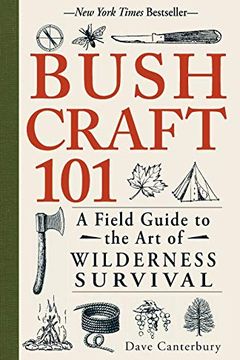 Explore the backcountry like never before with expert survivalist Dave Canterbury. In Bushcraft 101, Canterbury provides valuable advice on navigating the wilderness, including tips on choosing the right items for your kit, crafting tools and supplies, collecting and cooking food, and protecting yourself from the elements. Based on the 5Cs of Survivability, this ultimate resource will arm you with the essential skills you need to fully enjoy and reconnect with nature. A New York Times Bestseller in Sports and Travel!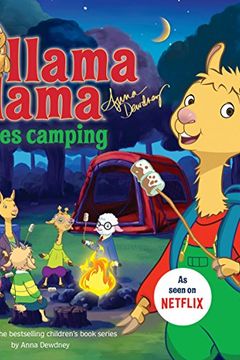 Join Llama Llama on his first camping trip in this fun and engaging 8x8 based on an episode of his animated Netflix series. The beloved character faces new and challenging situations, and ultimately learns that what seems scary can be super-duper FUN! Kids and little llamas will love relating to Llama Llama as he discovers one of the most fun activities: camping!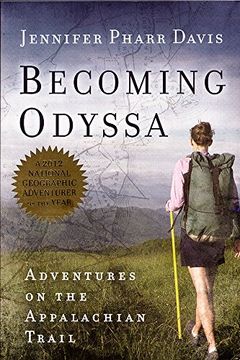 Hike the 2175-mile Appalachian Trail with one woman as she transitions from an over-confident college grad to a student of the trail. This challenging journey pushes her physically and emotionally, including blisters, heavy packs, torrential rain, and even a blizzard. But the trail also surprises her with unexpected kindness and humor, and teaches her the power of depending on others in times of need.
Goodnight, Campsite by Loretta Sponsler
Pete the Cat Goes Camping by James Dean
Amelia Bedelia Goes Camping by Peggy Parish
The Backpacker's Field Manual, Revised and Updated by Rick Curtis
Scaredy Squirrel Goes Camping by Melanie Watt
Oliver & Hopes Adventure Under the Stars by Meg Cadts
Mountaineering by The Mountaineers
The Old Ways by Robert MacFarlane
Ultralight Backpackin' Tips by Mike Clelland
The Ultimate Hiker's Gear Guide by Andrew Skurka
Brave Little Camper by Carmen Crowe
Camp Out! by Lynn Brunelle
Trail Tested by Justin Lichter
Just Me and My Dad by Mercer Mayer
SAS Survival Handbook by John Wiseman
Thru-Hiking Will Break Your Heart by Carrot Quinn
Thirst by Heather Anderson
Wilderness Navigation by Bob Burns
Survivor Kid by Denise Long
Lighten Up! by Don Ladigin
America's Great Hiking Trails by Karen Berger
Our Great Big Backyard by Laura Bush
Medicine for the Outdoors by Paul S. Auerbach Facep Mfawm Faaem
AWOL on the Appalachian Trail by David Miller
50 States, 5,000 Ideas by National Geographic
The Ultimate Hang by Derek J Hansen
The Complete Walker IV by Colin Fletcher
The Camping Trip by Jennifer K. Mann
Biscuit Goes Camping by Alyssa Satin Capucilli
The Backpacker's Handbook, 4th Edition by Chris Townsend
Wanderlust USA by Gestalten
Wilderness Medicine by William W. Forgey
The Hidden Tracks by Gestalten
The Kids Campfire Book by Jane Drake
Ranger Rick Kids' Guide to Camping by Cherie Winner
Almost Somewhere by Suzanne Roberts
A Philosophy of Walking by Frederic Gros
A Sand County Almanac by Aldo Leopold
The Living Mountain by Nan Shepherd
Desert Solitaire by Edward Abbey
Following Atticus by Tom Ryan
Backpack Explorer by Editors of Storey Publishing
The Wild Places by Robert MacFarlane
Two Old Women, 20th Anniversary Edition by Velma Wallis
The Practice of the Wild by Gary Snyder
Hiking Through by Paul Stutzman
My First Summer in the Sierra by John Muir
Mountains of the Mind by Robert MacFarlane
Turtle Island by Gary Snyder
The Camping Trip that Changed America by Barb Rosenstock
Let's go on a hike! (A family hiking adventure!) by Katrina Liu
Beyond Backpacking by Ray Jardine
Backpacker Long Trails by Backpacker Magazine, Liz Thomas
Trail Life by Ray Jardine
Camping and Woodcraft; a Handbook for Vacation Campers and for Travelers in the Wilderness by Horace Kephart
The Yosemite by John Muir
The Last Hillwalker by John D Burns
How to Survive Your First Trip in the Wild by Paul Magnanti
Paracord Outdoor Gear Projects by Pepperell Company
Don't Feed the Bear by Kathleen Doherty
Camping Catastrophe! by Abby Klein
Walking Man by Robert Wehrman
Bothy Tales by John D Burns
The Gentle Art of Tramping by Graham Stephen Graham
AMC's Best Day Hikes in New Jersey by Priscilla Estes
On the Trail with Boots McFarland by Geolyn J Carvin
Oh, Beautiful Camping Site by Steve Herman
Ultralight Winter Travel by Justin Lichter
NOLS Winter Camping by John Gookin
1 2 3 Make a s'more with me by Elizabeth Gauthier
Small Feet, Big Land by Erin McKittrick
The Man Who Walked Through Time by Colin Fletcher
Roughing It by Mark Twain
The Dangerous Book for Boys by Conn Iggulden
Journeys North by Barney Scout Mann
The Unlikely Thru-Hiker by Derick Lugo
Lost on the Appalachian Trail by Kyle S Rohrig
National Geographic Complete National Parks of the United States by Mel White
The Hike by Alison Farrell
If You Find a Rock by Peggy Christian
Waterfalls of Pennsylvania by Jim Cheney
Allen & Mike's Really Cool Backpackin' Book by Allen O'Bannon