Best Mafia Books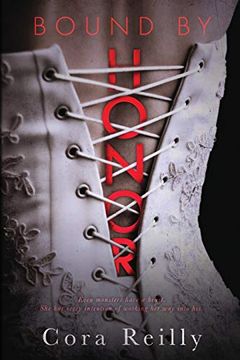 Born into a powerful Mob family in Chicago, Aria is betrothed to Luca, the oldest son of the New York Cosa Nostra, to secure peace. With her wedding to Luca fast approaching, Aria is terrified to marry a man she hardly knows, especially someone nicknamed "the Vice" for a reason. But she decides to go through with it, determined to work her way into Luca's heart and escape the brutal world she knows. This book explores the dangerous and complex world of the Mob, filled with power, wealth, and hidden violence.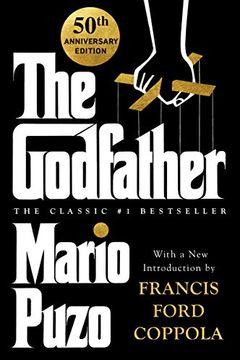 This iconic novel delves into the dark world of the Mafia, following the powerful Corleone family as they navigate tradition, loyalty, and betrayal. With themes of power, greed, and family allegiance, The Godfather has captivated readers for nearly fifty years and become a global phenomenon. This searing portrayal of the violent subculture remains a definitive work of American crime fiction.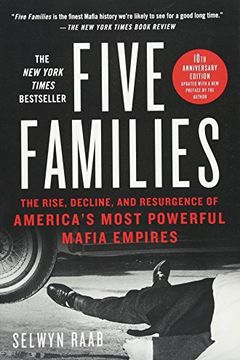 Five Families
The Rise, Decline, and Resurgence of America's Most Powerful Mafia Empires
Explore the captivating world of the American Mafia's infamous Five Families in this New York Times bestselling history by Selwyn Raab. From Lucky Luciano to John Gotti, experience the rise and fall of New York's premier dons. Learn how the Mafia outwitted and outmaneuvered law enforcement while wreaking unparalleled damage on America's social fabric and businesses. This updated tenth-anniversary edition features a new preface by the author and brings the reader right up to the possible resurgence of the Mafia.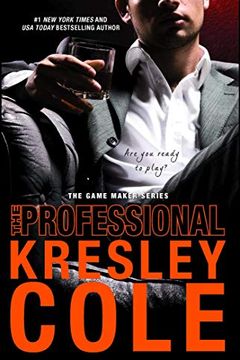 Discover the steamy world of The Professional, the first in Kresley Cole's bestselling Game Maker series. Meet Aleksandr, a mafiya enforcer whose loyalty is unshakable until he meets his boss's long-lost daughter, and Natalie, the curvy grad student he's ordered to protect. From Russia to Paris, the two push each other's boundaries to explore their wildest desires. Previously released as eBook exclusives, this complete novel collection is sure to leave readers asking: How hot is too hot?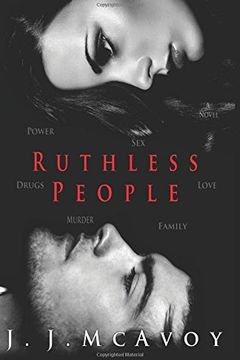 A thrilling romantic crime fiction set in modern-day Chicago, Ruthless People follows the marriage of Melody and Liam, leaders of rival factions of the Italian and Irish mafia, as they navigate a constant battle for dominance and face new threats from rival bosses. With plenty of action and tense moments, this book is sure to captivate fans of the genre. Other titles in the series offer even more exciting storylines to follow.
A captivating story about two teenagers, one a victim of human trafficking and the other the son of her captor, who fall in love and question everything they've ever known. Amidst secrets and lies, they yearn for freedom and a chance to escape a world full of chaos and betrayal. Can they break free from their pasts and find a way to be truly free?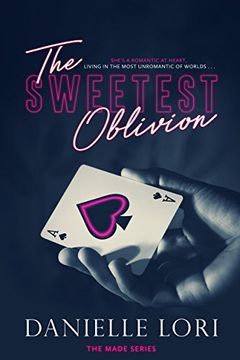 Enter the murky world of New York's underworld with Elena, the perfect mafia principessa whose world is turned upside down when she meets Nicolas Russo - a Made Man with a reputation darker than his suits. Despite her initial dislike for him, Elena can't help the attraction she feels towards Nicolas. But in a world where scandals and danger lurk around every corner, can Elena afford to give in to her desires? Discover this standalone forbidden romance that explores the darkness and the allure of the mafia.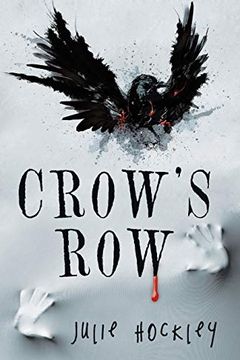 A college student opts for a summer alone in New York City, but after witnessing a brutal crime while visiting her brother's grave, she's kidnapped by a young crime boss and thrown into a secret underworld. As she tries to make sense of her situation, Emily falls in love with her dangerous captor, but with nobody knowing she's missing, love might not be enough to save her.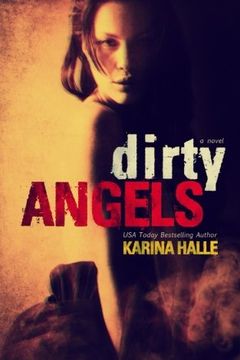 This book is not for the faint of heart. It follows Luisa Chavez, a former beauty queen living in poverty who becomes the wife of a powerful Mexican cartel leader to provide for her family. However, she soon realizes that the riches come with a high price, as violence and danger surround her every move. From drug abuse to torture and dubious consent, this book delves into the dark and gritty world of cartels and the people involved. The first in a trilogy, each book can standalone and follows or introduces different characters. Enter at your own risk.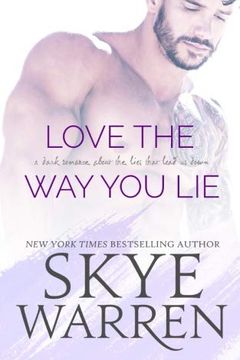 A tantalizing and thrilling dark romance exploring the dangerous allure of lies. Follow a woman's desperate journey to safety as she takes on a job at the most terrifying club in town and risks everything to stay hidden. But when she meets a man who captivates her, she finds herself drawn to his scarred beauty and his body that seems perfectly matched to hers. Will she be able to break free and trust him or will her past continue to haunt her? Experience a gripping tale of betrayal, fear, and the desire for freedom in this must-read book.
Beneath These Shadows by Meghan March
Monster in His Eyes by J. M. Darhower
Men of Honour by Judge Giovanni Falcone
Vow of Deception by Rina Kent
Collateral by Natasha Knight
Innocence by Stasia Black, Lee Savino
These Violent Delights by Chloe Gong
Cosa Nostra by John Dickie
The Scarlet Thread by Evelyn Anthony
Midnight in Sicily by Peter Robb
The Day of the Owl by Leonardo Sciascia
Beneath These Lies by Meghan March
Beneath These Scars by Meghan March
Carnal Urges by J.T. Geissinger
Shantaram by Gregory David Roberts
Beneath the Truth by Meghan March
Cruel Paradise by J.T. Geissinger
Wiseguy by Nicholas Pileggi
Beneath These Chains by Meghan March
Well-Read Black Girl by Glory Edim
Twisted Emotions by Cora Reilly
Beneath This Ink by Meghan March
The Blood of Emmett Till by Timothy B. Tyson
Twisted Pride by Cora Reilly
Ravaged Crown by Nicole Fox
Ruthless Creatures by J.T. Geissinger
Beautifully Cruel by J.T. Geissinger
Killers of the Flower Moon by David Grann
Torture to Her Soul by J.M. Darhower
Devil's Knot by Mara Leveritt
I'll Be Gone in the Dark by Michelle McNamara
Beneath This Mask by Meghan March
The Cartel Deluxe Edition by Ashley & JaQuavis
The Old Ways by Robert MacFarlane
The Stranger Beside Me by Ann Rule
Buttons & Lace by Penelope Sky
Zero at the Bone by Jane Seville
When Heroes Fall by Giana Darling
Ruthless King by Meghan March
Asher Black by Parker S. Huntington
Party Monster by James St. James
Shot in the Heart by Mikal Gilmore
Awakening by Stasia Black, Lee Savino
The Mafia And His Angel by Lylah James
Donnie Brasco by Joseph D. Pistone
Sweet Temptation by Cora Reilly
Casino by Nicholas Pileggi
Ruthless Princess by Rachel Van Dyken
The Red Parts by Maggie Nelson
Road to Perdition by Max Allan Collins
Hold You Against Me by Skye Warren
The Good Mothers by Alex Perry
Con Man's Daughter by Candice Curry
Mafia Prince by Phil Leonetti
Mafia Republic by John Dickie
Knight In The Shadows by Ali Lyda, Alexa May
Perfect Chemistry by Simone ElkelesPaperback by
A Brotherhood Betrayed by Michael Cannell
The Coffey Files by Joseph J. Coffey, Jerry Schmetterer
La Donna Detroit by Jon A. Jackson
God's Mafia by Alfred Fortino
Streetwise by Diego Gambetta
Manhattan Mafia Guide by Eric Ferrara
The Sect of Angels by Andrea Camilleri
Kate Unmasked by Cindy M. Hogan
Blood and Honor by George Anastasia
Joey the Hitman by David Fisher
Black Heart (Echoes from the Underworld, #1) by Maggie Kay
King of Diamonds by Renee Rose
Little Dove by Layla Frost
The Marriage Debt by Clarissa Wild
My Killer Vacation by Tessa Bailey