Best Marriage Books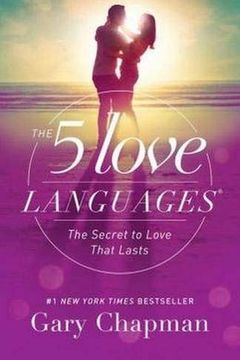 Discover the key to transforming millions of relationships worldwide in this #1 New York Times bestseller. Dr. Gary Chapman shares his proven approach to showing and receiving love, offering practical and insightful wisdom to deepen intimacy with your partner. Updated to reflect the complexities of modern relationships, this book includes a personal assessment to help you discover your love language and that of your loved one. Whether your relationship is flourishing or struggling, The 5 Love Languages can help bring you to deeper levels of intimacy starting today.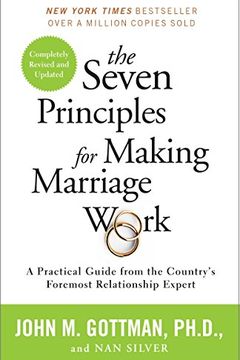 This book offers the seven essential principles for making a marriage work, based on years of research by a psychology professor and marriage expert. The author provides couples with practical and profound strategies for paying attention to each other and creating a strong foundation for conflict resolution. The book includes exercises and questionnaires proven to strengthen marriages and create shared meaning.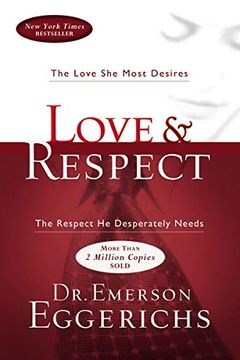 Love & Respect
The Love She Most Desires; The Respect He Desperately Needs
Discover the secrets to a happy marriage with this bestselling book that has sold over one million copies! Based on scientific and biblical research, Love & Respect by Emerson Eggerichs teaches couples how to talk, think, and treat each other with love and respect. Learn why wives need to feel loved and husbands need to feel respected, and how meeting these needs can bring peace, closeness, and fulfillment to your marriage. Perfect for couples, individuals, and groups, Love & Respect is a must-read for anyone looking to experience marriage the way God intended.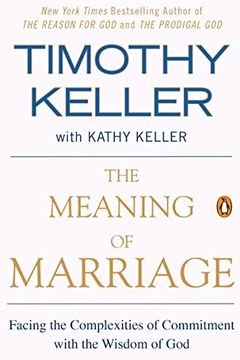 Discover the keys to long-lasting happiness in marriage with this insightful book by a renowned pastor and his wife. Using the Bible as a guide, they challenge modern-day assumptions about romance and divorce to show that the true meaning of marriage is to bring us closer to God and bring more joy to our lives. Whether you're single, skeptical, engaged, or a long-time married couple, this book will inspire and guide you towards a successful and fulfilling marriage. Essential reading for those who want to deepen their love and understanding in life.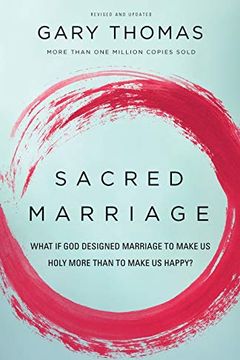 Sacred Marriage
What If God Designed Marriage to Make Us Holy More Than to Make Us Happy?
Discover how your marriage can be more than just a sacred covenant with this spiritual guide. Sacred Marriage explores the idea that God's primary intent for your marriage isn't just to make you happy, but holy. This updated edition offers practical tools and insights from scripture, church history, and Christian classics to help married Christians become holier husbands and wives. Learn how marriage can bring you closer to God and others, and become a doorway to a more spiritually fulfilling life.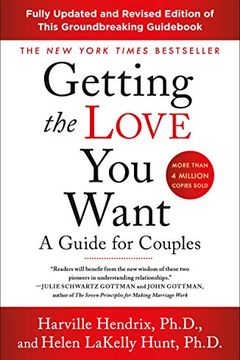 Transform your relationship and discover a lasting source of love and companionship with this bestselling guide. Recommended by therapists and couples worldwide, this book helps you revive romance and remove negativity, listen to your partner, heal childhood experiences, and achieve a common vision for your dream relationship. With a new forward and chapter, this fully revised edition combines psychology, therapy, and neuroscience to help you and your partner connect on a deeper level and experience the joy of a fulfilling relationship.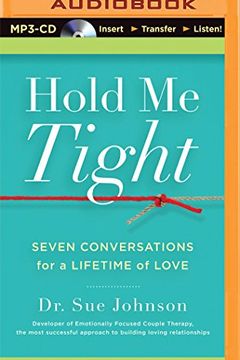 Discover the secret behind successful couples therapy in this groundbreaking book supported by science. Emotionally Focused Therapy views love relationships as an attachment bond and has become widely popular among therapists worldwide. In Hold Me Tight, Dr. Sue Johnson introduces Emotionally Focused Therapy to the general public for the first time. By focusing on key moments in a relationship and using them as touch points for seven healing conversations, couples can learn to reestablish safe emotional connection and preserve the attachment bond. With illuminating advice and practical exercises based on case studies from her practice, couples will discover how to heal and enrich their relationships for a lifetime of love.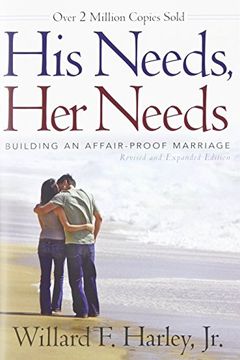 Discover the ten most vital needs of men and women in relationships with this classic bestseller. The author provides practical guidance for husbands and wives to fulfill their partner's needs, become irresistible to one another, and love more creatively and sensitively. This revised and expanded edition emphasizes the importance of intimate emotional needs in marriage and offers strategies to prevent extramarital affairs.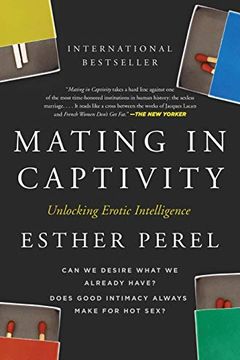 Explore the paradoxical union of domesticity and sexual desire with a bold and provocative new take on intimacy and sex. This therapist's bestselling book draws on over 20 years of experience to examine the complexities of sustaining desire in long-term relationships. With case studies and lively discussion, discover how to bring playful and even poetic sex back home. Wise, witty, and revelatory, Mating in Captivity will transform the way you live and love.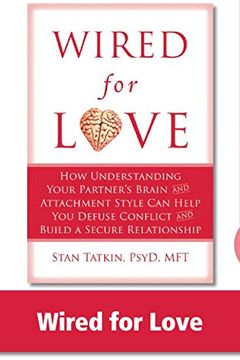 Wired for Love
How Understanding Your Partner's Brain and Attachment Style Can Help You Defuse Conflict and Build a Secure Relationship
Discover how to understand your partner's brain and build a romantic relationship based on love and trust with "Wired for Love." Drawing from neuroscience, attachment theory, and emotion regulation, this book presents ten guiding principles that can strengthen any relationship. Learn how to create a safe "couple bubble," stay connected with morning and evening rituals, and fight so that nobody loses. With simple gestures and words, you can neurologically prime your brain for greater love and fewer conflicts. Essential reading for couples and anyone interested in the complex dynamics of intimate relationships.
For Women Only by Shaunti Feldhahn
The Love Dare by Alex Kendrick
Eight Dates by John Gottman
Things I Wish I'd Known Before We Got Married by Gary Chapman
Saving Your Marriage Before It Starts by Les Parrott
The Total Money Makeover by Dave Ramsey
You and Me Forever by Francis Chan
Boundaries in Marriage by John Townsend Henry Cloud
The Relationship Cure by John Gottman
I Love You But I Don't Trust You by Mira Kirshenbaum
The Marriage Counseling Workbook by Emily Cook Lcmft
Communication in Marriage by Marcus Kusi
Intended for Pleasure by Ed Wheat
The Sex-Starved Marriage by Michele Weiner Davis
Come as You Are by Emily Nagoski
For Men Only by Shaunti Feldhahn
Sheet Music by Kevin Leman
Passionate Marriage by David Schnarch
Conscious Loving by Gay Hendricks
Why Marriages Succeed or Fail by John Gottman
Love and Respect Workbook by Emerson Eggerichs
Healing Your Marriage When Trust Is Broken by Cindy Beall
Holy Sex! by Gregory K. Popcak
The High-Conflict Couple by Alan E. Fruzzetti
Married Roommates by Talia Wagner
No More Fighting by Alicia Muñoz Lpc
woulda. coulda. shoulda. by Jennifer Hurvitz
Marriage Rules by Harriet Lerner
Happy Wives Club by Fawn Weaver
Marriage of a Thousand Lies by SJ Sindu
The State of Affairs by Esther Perel
Maybe You Should Talk to Someone by Lori Gottlieb
The Mastery of Love by Don Miguel Ruiz
The Four Agreements by Don Miguel Ruiz
I Hear You by Michael S. Sorensen
How to Be an Adult in Relationships by David Richo
When Sinners Say "I Do" by Dave Harvey
This Momentary Marriage by John Piper
Stay with Me by Ayobami Adebayo
Men, Women, and the Mystery of Love by Edward Sri
Who's Afraid of Virginia Woolf? by Edward Albee
Three to Get Married by Fulton J. Sheen
Good News About Sex & Marriage by Christopher West
Ten Lessons to Transform Your Marriage by John M. Gottman
If You're In My Office, It's Already Too Late by James J. Sexton
Love Worth Making by Stephen Snyder
Choosing Marriage by Debra Fileta
Toxic In-Laws by Susan Forward
The Naked Marriage by Dave Willis
Mindful Relationship Habits by S. J. Scott
By Love Refined by Alice von Hildebrand
Intimacy & Desire by David Schnarch
Insecure in Love by Leslie Becker-Phelps
As For Me And My House Crafting Your Marriage To Last by Walter Wangerin Jr.
The Act of Marriage by Tim Lahaye
Marriage, Divorce, and Remarriage by Jim Newheiser
Urban Tantra by Barbara Carrellas
Loving Your Spouse When You Feel Like Walking Away by Gary Chapman
201 Relationship Questions by Barrie Davenport
Why Talking Is Not Enough by Susan Page
Journey of Our Love by Gianna Beretta
Couple Skills by Matthew McKay
Easy Marriage Counseling by Emelie A. Lpc Ma Blank
An American Marriage by Tayari Jones
The 4 Habits of Joy-Filled Marriages by Marcus Warner
Emotional and Sexual Intimacy in Marriage by Marcus Kusi
Essays in Love by Alain de Botton
The 80/80 Marriage by Nate Klemp PhD
Deal Breakers by Bethany Marshall
How to Be Married by Jo Piazza
The All-or-Nothing Marriage by Eli J Finkel
Making Marriage Simple by Harville Hendrix
First Comes Marriage by Reva Seth
Redeeming Love by Francine Rivers
The Seven Husbands of Evelyn Hugo by Taylor Jenkins Reid
And the Band Played On by Randy Shilts
The Compound Effect by Darren Hardy
The Wall of Winnipeg and Me by Mariana Zapata
Emotionally Healthy Spirituality by Peter Scazzero
Just Do Something by Kevin Deyoung
The Anatomy of Peace by The Arbinger Institute