Best Project Management Books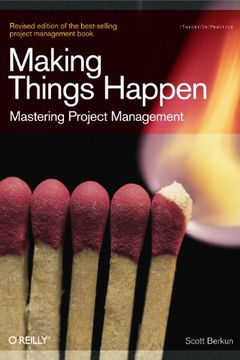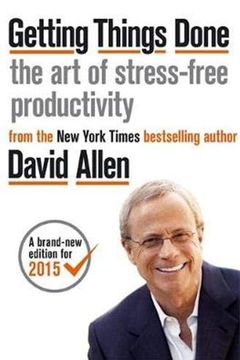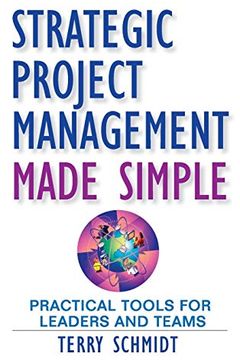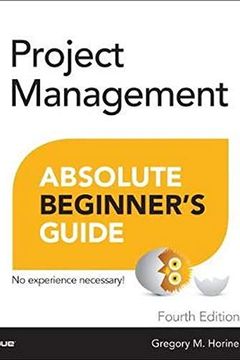 Succeed as a project manager, even if you've never run a project before! This book is the fastest way to master every project management task, from upfront budgeting and scheduling through execution, managing teams through closing projects, and learning from experience. Updated with more insights from the front lines, including agile approaches, de...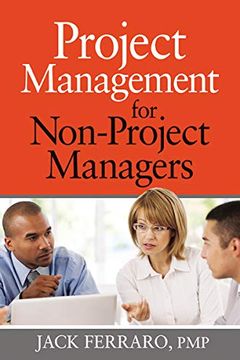 As a seasoned project management consultant and instructor for the American Management Association, author Jack Ferraro has gained years of experience bridging the gap between project managers and functional managers to help countless teams improve their performance. Now, in this practical guide he shares engaging stories and lessons from his exper...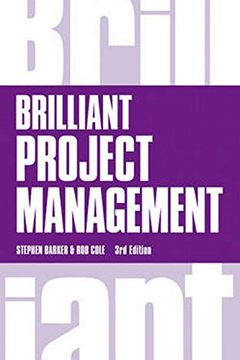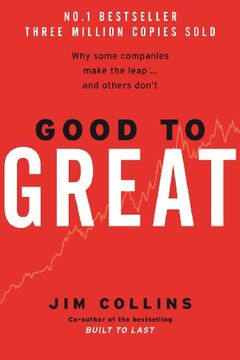 Project Management by Harold Kerzner
The Effective Executive by Peter F. Drucker
The Power of Habit by Charles Duhigg
Rescue the Problem Project by Todd C. Williams Pmp
Alpha Project Managers by Andy Crowe Pmp Pgmp
The lazy project manager, 2nd edition by Peter Taylor
Peopleware by Tom Demarco
The Five Dysfunctions of a Team by Patrick Lencioni
Checklist Manifesto by Atul Gawande
Project Management for Humans by Brett Harned
Project Management Lite by Juana Clark Craig
The Plugged-In Manager by Terri L. Griffith
The Lean Startup by Eric Ries
The 7 Habits of Highly Effective People by Stephen R. Covey
Essential Scrum by Kenneth S. Rubin
The Deadline by Tom Demarco
Coaching Agile Teams by Lyssa Adkins
Project Management For Dummies by Stanley E. Portny
Agile Project Management For Dummies by Mark C. Layton
The Software Project Manager's Bridge to Agility by Michele Sliger
Agile Project Management with Scrum by Ken Schwaber
Project Management JumpStart by Kim Heldman
Start with Why by Simon Sinek
Risk Up Front by Adam Josephs
Be Fast or Be Gone by Andreas Scherer
The Toyota Way, Second Edition by Jeffrey Liker
Rapid Development by Steve McConnell
Decide by Steve McClatchy
The project manager who smiled by Peter Taylor
The Mythical Man-Month by Frederick P. Brooks Jr.
The Phoenix Project by Gene Kim
Creativity, Inc. by Ed Catmull
SPRINT by Zeratsky Jake Knapp
Lead Inside the Box by Victor Prince
Construction Management JumpStart by Barbara J. Jackson
The Project Management Answer Book by Jeff Furman
The Project Management Coaching Workbook by Susanne Madsen
Project Pain Reliever by Dave Garrett
Brilliant Project Leader by Mike Clayton
Performance-Based Project Management by Glen Alleman
The Project Manager's Guide to Mastering Agile by Charles G. Cobb
The New Rules of Management by Peter Cook
Epiphanized by Bob Sproull
Project Management Case Studies by Harold Kerzner
HBR Guide to Project Management by Harvard Business Review
Agile Project Management by Jim Highsmith
The Hard Thing About Hard Things by Ben Horowitz
Influence by Robert B. Cialdini
Measure What Matters by John Doerr
How to Win Friends and Influence People by Dale Carnegie
Work Rules! by Laszlo Bock
Outliers by Malcolm Gladwell
Leaders Eat Last by Simon Sinek
Good Strategy Bad Strategy by Richard Rumelt
Radical Candor by Kim Scott
The 4 Disciplines of Execution by Chris McChesney
Cracking the PM Interview by Gayle Laakmann McDowell
Flow by Mihaly Csikszentmihalyi
The Essential Drucker by Peter F. Drucker
On the Edge by Alison Levine
Founders at Work by Jessica Livingston
Head First PMP by Jennifer Greene
Cultivate by Morag Barrett
Finding Allies, Building Alliances by Mike Leavitt
Advanced Multi-Project Management by Gerald I. Kendall
The Agile Mind-Set by Gil Broza
Project Management ToolBox by Dragan Z. Milosevic Russ J. Martinelli
Leadership in Project Management by Mohit Arora, Haig Baronikian
Agile Change Management by Melanie Franklin
The Lean Product Playbook by Dan Olsen
What You Need to Know about Project Management by Fergus O'Connell
Talking to 'Crazy' by Mark Goulston
How to Manage a Great Project by Mike Clayton
Agile Retrospectives by Esther Derby
Digital Project Management by Taylor Olson
Managing the Unmanageable by Mickey W. Mantle / Ron Lichty Mantle / Lichty
Herding Chickens by Dan Bradbary
Death March by Edward Yourdon
Conflict 101 by Susan H. Shearouse
Project Management by Erik Larson
Identifying and Managing Project Risk by Tom Kendrick