Best Project Management Books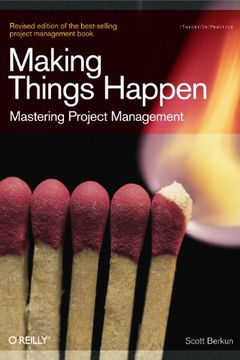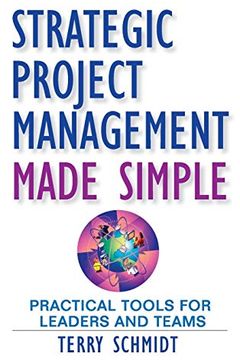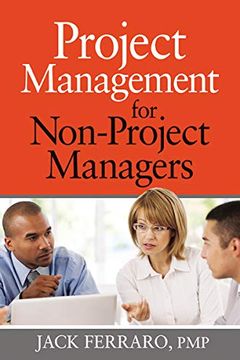 As a seasoned project management consultant and instructor for the American Management Association, author Jack Ferraro has gained years of experience bridging the gap between project managers and functional managers to help countless teams improve their performance. Now, in this practical guide he shares engaging stories and lessons from his exper...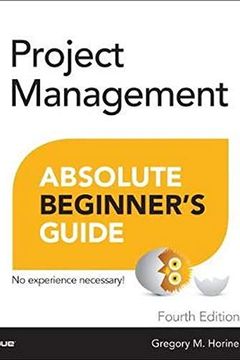 Succeed as a project manager, even if you've never run a project before! This book is the fastest way to master every project management task, from upfront budgeting and scheduling through execution, managing teams through closing projects, and learning from experience. Updated with more insights from the front lines, including agile approaches, de...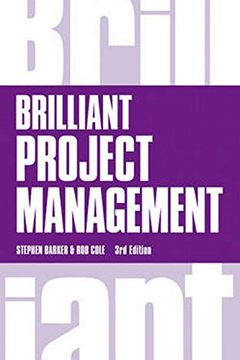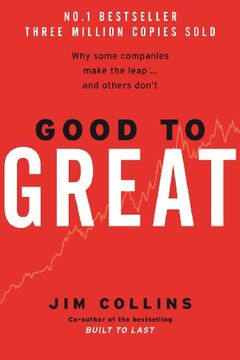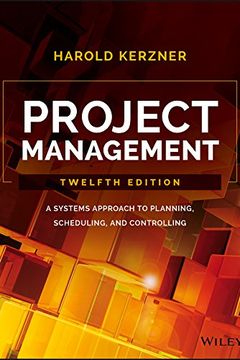 THE #1 GUIDE FOR STUDENTS AND PROFESSIONALS, NOW UPDATED FOR THE LATEST TRENDS AND EMERGING ISSUESProject Management, or the "Project Management bible" as it's widely known, provides practical guidance on all aspects of project management. It features a streamlined approach to PM functions without stinting on detailed coverage of the tools and meth...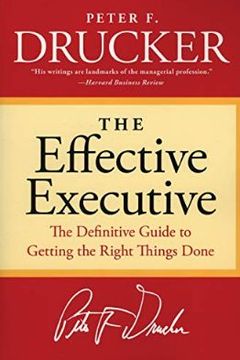 Peopleware by Tom Demarco
FranklinCovey Project Management for The Unofficial Project Manager Paperback by Kory Kogon
Rescue the Problem Project by Todd C. Williams Pmp
Alpha Project Managers by Andy Crowe Pmp Pgmp
The lazy project manager, 2nd edition by Peter Taylor
Project Management Lite by Juana Clark Craig
Checklist Manifesto by Atul Gawande
Essential Scrum by Kenneth S. Rubin
The Deadline by Tom Demarco
Project Management JumpStart by Kim Heldman
The Plugged-In Manager by Terri L. Griffith
Coaching Agile Teams by Lyssa Adkins
The Toyota Way, Second Edition by Jeffrey Liker
Rapid Development by Steve McConnell
Project Management for Humans by Brett Harned
The Software Project Manager's Bridge to Agility by Michele Sliger
Agile Project Management with Scrum by Ken Schwaber
The project manager who smiled by Peter Taylor
The Mythical Man-Month by Frederick P. Brooks Jr.
The Phoenix Project by Gene Kim
Creativity, Inc. by Ed Catmull
SPRINT by Zeratsky Jake Knapp
Lead Inside the Box by Victor Prince
Construction Management JumpStart by Barbara J. Jackson
The Project Management Answer Book by Jeff Furman
Be Fast or Be Gone by Andreas Scherer
The New Rules of Management by Peter Cook
Agile Project Management For Dummies by Mark C. Layton
Influence by Robert B. Cialdini
Measure What Matters by John Doerr
Leaders Eat Last by Simon Sinek
Work Rules! by Laszlo Bock
Good Strategy Bad Strategy by Richard Rumelt
The 4 Disciplines of Execution by Chris McChesney
Cracking the PM Interview by Gayle Laakmann McDowell
The Essential Drucker by Peter F. Drucker
On the Edge by Alison Levine
Head First PMP by Jennifer Greene
Risk Up Front by Adam Josephs
Cultivate by Morag Barrett
Finding Allies, Building Alliances by Mike Leavitt
The Project Management Coaching Workbook by Susanne Madsen
Project Pain Reliever by Dave Garrett
Brilliant Project Leader by Mike Clayton
Performance-Based Project Management by Glen Alleman
Project Management ToolBox by Dragan Z. Milosevic Russ J. Martinelli
Leadership in Project Management by Mohit Arora, Haig Baronikian
Agile Change Management by Melanie Franklin
The Project Manager's Guide to Mastering Agile by Charles G. Cobb
The Lean Product Playbook by Dan Olsen
Epiphanized by Bob Sproull
Rocket Men by Robert Kurson
Extreme Ownership by Jocko Willink
Factfulness by Hans Rosling
Clean Code by Robert C. Martin
The Magic of Thinking Big by David J Schwartz
The Innovator's Dilemma by Clayton M. Christensen
The Power of Moments by Chip Heath
The 48 Laws of Power by Robert Greene
The Idea Factory by Jon Gertner
The Success Principles by Jack Canfield
The Happiness Advantage by Shawn Achor
Radical Candor by Kim Scott
The 5 Levels of Leadership by John C. Maxwell
PMP Exam Prep, Eighth Edition - Updated by Rita Mulcahy
Creativity by Mihaly Csikszentmihalyi
An Everyone Culture by Robert Kegan
Just Listen by Mark Goulston
Management Rev Ed by Peter F. Drucker
Virtual Freedom by Chris Ducker
User Story Mapping by Jeff Patton
Coaching Questions by Tony Stoltzfus
The Best Place to Work by Ron Friedman
A Guide to the Project Management Body of KnowledgeGuide–Sixth Edition / Agile Practice Guide Bundle by Project Management Institute
The Perfectionists by Simon Winchester
Agile Estimating and Planning by Mike Cohn
The PMP Exam by Andy Crowe
Facilitator's Guide to Participatory Decision-Making by Sam Kaner
The 360 Degree Leader by John C. Maxwell
PRINCE2 Study Guide by David Hinde
Project Management ProfessionalCertification Exam prep by Sohel Akhter
Growing Gills by Jessica Abel