Best Project Management Books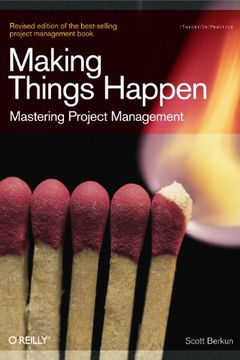 Learn how to define, lead, and manage projects with the updated edition of this critically acclaimed and bestselling book. Written by a Microsoft project veteran, each essay distills complex concepts and challenges into practical nuggets of useful advice. With a focus on philosophy and strategy, Making Things Happen offers personal essays in a comfortable style and easy tone that emulate the relationship of a wise project manager who gives good, entertaining and passionate advice to those who ask. Topics include making good decisions, leadership and trust, and what to do when things go wrong. Complete with a discussion guide, this book is inspiring, funny, honest, and compelling - and definitely the one book that you and your team need to have within arm's reach throughout the life of your project.
A comprehensive guide on project management practices, the PMBOK® Guide has been updated to its sixth edition, incorporating the latest best practices. Along with extensive information on Agile, Iterative, and Adaptive approaches in project settings, it also emphasizes strategic and business knowledge. The guide focuses on the PMI Talent Triangle™ and the indispensable skills needed for success in the current market.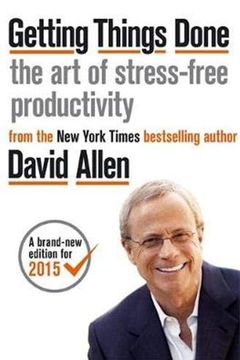 Discover a revolutionary approach to getting things done with this influential book on personal organization. Originally published decades ago, it has become a classic and spawned a whole culture of tools, websites, and seminars. This updated edition, rewritten by the author himself, adds new material and glossary, making it an evergreen resource for years to come. With cognitive science research validating its principles, it's a must-read for anyone looking to take control of their life and achieve their goals.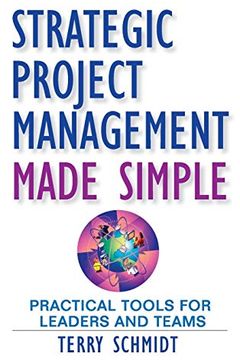 When Fortune Magazine estimated that 70% of all strategies fail, it also noted that most of these strategies were basically sound, but could not be executed. The central premise of Strategic Project Management Made Simple is that most projects and strategies never get off the ground because of adhoc, haphazard, and obsolete methods used to turn the...
Discover the ultimate guide to real-world project management methods, tools, and techniques with this comprehensive book. Written by an industry-leading expert, it features cutting-edge ideas and hard-won wisdom delivered in short, lively segments. Learn how to navigate complex management issues, master key concepts and real-world applications, and keep your project on track, on time, and on budget. With new case studies, content integration, and guidance on using Agile techniques, this fifth edition is a treasure trove of insights for aspiring project managers.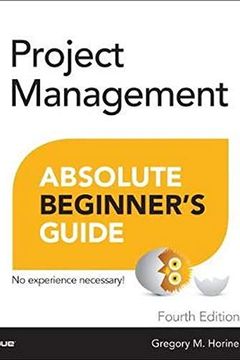 Succeed as a project manager, even if you've never run a project before! This book is the fastest way to master every project management task, from upfront budgeting and scheduling through execution, managing teams through closing projects, and learning from experience. Updated with more insights from the front lines, including agile approaches, de...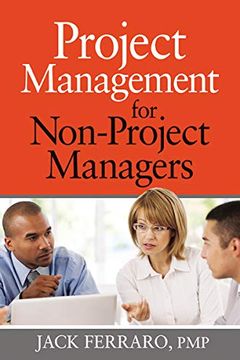 As a seasoned project management consultant and instructor for the American Management Association, author Jack Ferraro has gained years of experience bridging the gap between project managers and functional managers to help countless teams improve their performance. Now, in this practical guide he shares engaging stories and lessons from his exper...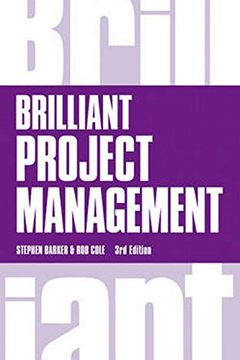 Whether you are organising an important event or heading up a large team, running a project can be a daunting process. Spiralling costs and missed deadlines are part of everyday life for many project managers - in fact, more projects fail than succeed!But project management doesn't have to be this way. It is possible to manage projects that consist...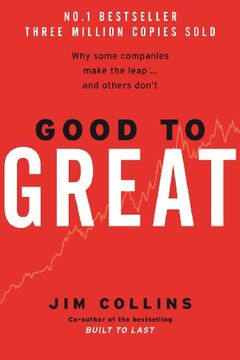 Discover the secrets to taking your company from good to great through the groundbreaking research conducted by Jim Collins and his team. Delve into the distinguishing characteristics of elite companies that achieved long-term sustained performance and beat the general stock market by seven times. Uncover surprising findings on leadership, simplicity in strategy, discipline, technology, and more. This book will challenge your beliefs about what it takes to transform a company and leave you with a newfound perspective on management strategy and practice.
"Scrum": The management process that's changing the way we live. With productivity gains of up to 1,200%, this book weaves insights from martial arts, judicial decision-making, advanced aerial combat, robotics and more. Fascinating and relevant for anyone looking for a more efficient way to get things done, whether it's pioneering new technology or establishing a family's prosperity.
Project Management by Harold Kerzner
The Effective Executive by Peter F. Drucker
The Power of Habit by Charles Duhigg
Rescue the Problem Project by Todd C. Williams Pmp
Alpha Project Managers by Andy Crowe Pmp Pgmp
The lazy project manager, 2nd edition by Peter Taylor
Peopleware by Tom Demarco
The Five Dysfunctions of a Team by Patrick Lencioni
Checklist Manifesto by Atul Gawande
Project Management for Humans by Brett Harned
Project Management Lite by Juana Clark Craig
The Plugged-In Manager by Terri L. Griffith
The Lean Startup by Eric Ries
The 7 Habits of Highly Effective People by Stephen R. Covey
Coaching Agile Teams by Lyssa Adkins
Essential Scrum by Kenneth S. Rubin
The Deadline by Tom Demarco
Agile Project Management For Dummies by Mark C. Layton
The Software Project Manager's Bridge to Agility by Michele Sliger
Agile Project Management with Scrum by Ken Schwaber
Project Management For Dummies by Stanley E. Portny
Project Management JumpStart by Kim Heldman
Start with Why by Simon Sinek
The Toyota Way, Second Edition by Jeffrey Liker
Rapid Development by Steve McConnell
Risk Up Front by Adam Josephs
Be Fast or Be Gone by Andreas Scherer
Decide by Steve McClatchy
The project manager who smiled by Peter Taylor
The Mythical Man-Month by Frederick P. Brooks Jr.
The Phoenix Project by Gene Kim
Creativity, Inc. by Ed Catmull
SPRINT by Zeratsky Jake Knapp
Lead Inside the Box by Victor Prince
Construction Management JumpStart by Barbara J. Jackson
The Project Management Answer Book by Jeff Furman
The Project Management Coaching Workbook by Susanne Madsen
Performance-Based Project Management by Glen Alleman
Brilliant Project Leader by Mike Clayton
Project Pain Reliever by Dave Garrett
Epiphanized by Bob Sproull
The Project Manager's Guide to Mastering Agile by Charles G. Cobb
The New Rules of Management by Peter Cook
HBR Guide to Project Management by Harvard Business Review
Agile Project Management by Jim Highsmith
Project Management Case Studies by Harold Kerzner
The Hard Thing About Hard Things by Ben Horowitz
Influence by Robert B. Cialdini
How to Win Friends and Influence People by Dale Carnegie
Good Strategy Bad Strategy by Richard Rumelt
Work Rules! by Laszlo Bock
Outliers by Malcolm Gladwell
Measure What Matters by John Doerr
Leaders Eat Last by Simon Sinek
Radical Candor by Kim Scott
The 4 Disciplines of Execution by Chris McChesney
Flow by Mihaly Csikszentmihalyi
Founders at Work by Jessica Livingston
The Lean Product Playbook by Dan Olsen
The Essential Drucker by Peter F. Drucker
Cracking the PM Interview by Gayle Laakmann McDowell
Head First PMP by Jennifer Greene
On the Edge by Alison Levine
Cultivate by Morag Barrett
What You Need to Know about Project Management by Fergus O'Connell
The Agile Mind-Set by Gil Broza
Finding Allies, Building Alliances by Mike Leavitt
Advanced Multi-Project Management by Gerald I. Kendall
Project Management ToolBox by Dragan Z. Milosevic Russ J. Martinelli
Leadership in Project Management by Mohit Arora, Haig Baronikian
Agile Change Management by Melanie Franklin
How to Manage a Great Project by Mike Clayton
Talking to 'Crazy' by Mark Goulston
Agile Retrospectives by Esther Derby
Herding Chickens by Dan Bradbary
Managing the Unmanageable by Mickey W. Mantle / Ron Lichty Mantle / Lichty
Death March by Edward Yourdon
Project Management by Erik Larson
Digital Project Management by Taylor Olson
Conflict 101 by Susan H. Shearouse
Identifying and Managing Project Risk by Tom Kendrick