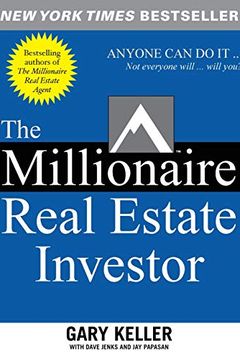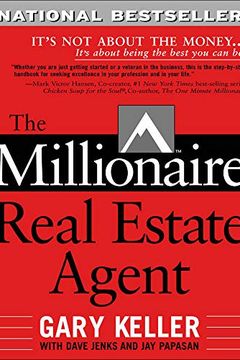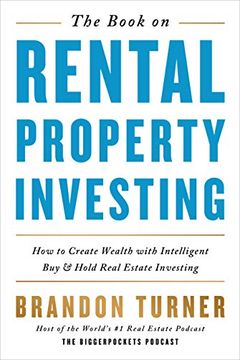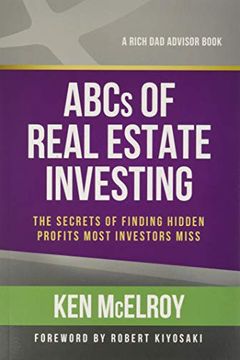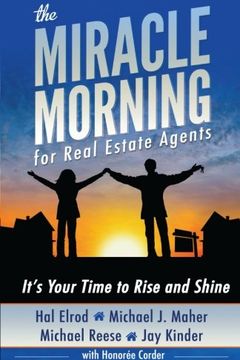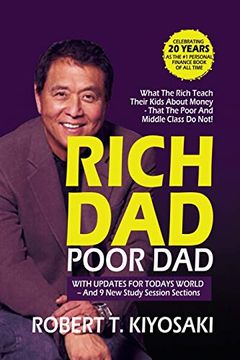 The #1 Personal Finance book of all time, Robert Kiyosaki shares the story of his two dad: his real father, whom he calls his poor dad, ' and the father of his best friend, the man who became his mentor and his rich dad.' One man was well educated and an employee all his life, the other's education was street smarts" over traditional classroom educ...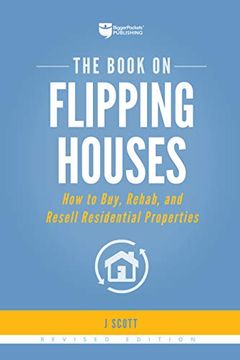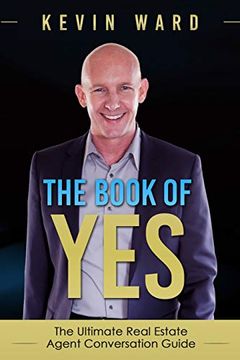 In The Book of YES, you will find the most powerful scripts in the real estate industry today. If you're tired of the same old sales scripts or if you've done away with them all together, I know how you feel because I've been there. I was tired of seeing the same B.S.(bad sales) approaches and I wanted something that felt more natural for me. So I ...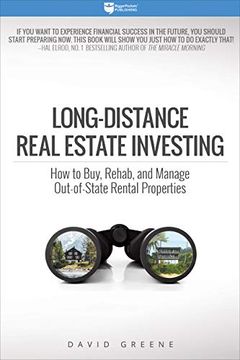 Are you interested in real estate investing but there is nothing to buy that makes sense where you live? Are you tired of seeing the amazing success of others investing in markets better suited for buy and hold real estate and wish that could be you? Do you want to take advantage of wealth building opportunities but are frustrated by the fact there...
How to Win Friends and Influence People by Dale Carnegie
Think and Grow Rich by Napoleon Hill
The Book on Investing In Real Estate with NoMoney Down by Brandon Turner
The Book on Estimating Rehab Costs by J Scott
The Conversion Code by Chris Smith
Building Wealth One House at a Time by John Schaub
The 4-Hour Workweek by Timothy Ferriss
The Richest Man in Babylon by George S. Clason
The ONE Thing by Gary Keller
The E-Myth Revisited by Michael E. Gerber
The Honest Real Estate Agent by Mario Jannatpour
Your First Year in Real Estate, 2nd Ed. by Dirk Zeller
Ninja Selling by Larry Kendall
The Compound Effect by Darren Hardy
Crushing It in Apartments and Commercial Real Estate by Brian H Murray
Build a Rental Property Empire by Mark Ferguson
Real Estate Success in 5 Minutes a Day by Karen Briscoe
Every Landlord's Legal Guide by Marcia Stewart
Mastering the Art of Commercial Real Estate Investing by Doug Marshall Ccim
Mindset, Methods & Metrics by Brandon Doyle
Value Added, Successful Strategies for Listing & Selling Investment Real Estate by Brad Umansky
Landlording on Autopilot by Mike Butler
How to Succeed in Commercial Real Estate by John L Bowman
Start with Why by Simon Sinek
Dictionary of Real Estate Terms by Jack P. Friedman
The Road to Recognition by Seth Price
The Due Diligence Handbook For Commercial Real Estate by Brian Hennessey
The Miracle Morning by Hal Elrod
Raving Fans by Ken Blanchard
Negotiating Commercial Real Estate Leases by Martin I. Zankel
Zillow Talk by Spencer Rascoff
Never Split the Difference by Chris Voss
Influence by Robert B. Cialdini
The Big Short by Michael Lewis
Greatest Salesman In the World by Og Mandino
Mindset by Carol S. Dweck
The 7 Habits of Highly Effective People by Stephen R. Covey
Sell It Like Serhant by Ryan Serhant
The Book on Managing Rental Properties by Brandon Turner
The Book on Tax Strategies for the Savvy Real Estate Investor by Amanda Han
Loopholes of Real Estate by Garrett Sutton
Raising Private Capital by Matt Faircloth
Listing Boss by Hoss Pratt
Exactly What to Say by Phil M Jones
Real Estate Investing Gone Bad by Phil Pustejovsky
Zero to Diamond by Ricky Carruth
Commercial Real Estate Investing For Dummies by Peter Conti
Getting the Money by Susan Lassiter-Lyons
Best Real Estate Investing Advice Ever by Joe Fairless
Your First 365 Days in Real Estate by Shelley Zavitz
The HyperLocal HyperFast Real Estate Agent by Daniel James Lesniak
Laugh Your Way to Real Estate Sales Success by Cathy Turney
Brokers Who Dominate 8 Traits of Top Producers by Rod SantomassimoHardcover by Rod Santomassimo
Rich Dad's Advisors by Ken McElroy
Buy, Rehab, Rent, Refinance, Repeat by David M Greene
Real Estate Finance & Investments by William Brueggeman
Shark Tales by Barbara Corcoran
How to Invest in Real Estate by Brandon Turner
Investing in Duplexes, Triplexes, and Quads by Larry Loftis
The 10X Rule by Grant Cardone
6 Steps to 7 Figures by Pat Hiban
Success as a Real Estate Agent For Dummies by Dirk Zeller
Mastering the Market Cycle by Howard Marks
The Complete Guide to Real Estate Finance for Investment Properties by Steve Berges
Buy It, Rent It, Profit! by Bryan M. Chavis