Best Toddler Books

Adorable animal characters come to life in this charming children's book. With vivid and bold illustrations by Eric Carle, along with catchy and rhythmic writing by Bill Martin Jr., young readers will love joining the parade of a happy frog, a purple cat, a blue horse, and a yellow duck.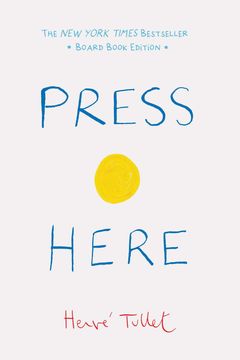 A delightful and interactive book perfect for young readers and toddlers! Press the yellow dot on the cover and follow the instructions for an imaginative journey filled with surprises. With each page, children will be encouraged to press, shake, and tilt the book to see what happens next. A fun way to teach cause and effect, this unique picture book will keep kids giggling with delight as the dots multiply and change direction. Perfect for read-aloud fun for all ages, especially children ages 4-8.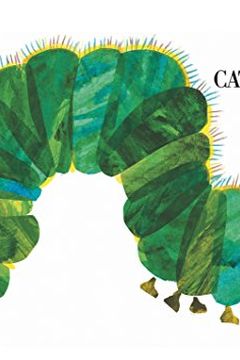 Follow the transformation of a hungry caterpillar as he munches his way through apples, plums, and more in this beloved classic children's book. From his tiny egg to his stunning transformation into a butterfly, experience the wonder of nature with stunning illustrations and a delightful story that has been passed down from generation to generation. Perfect for sharing with the little ones in your life, this audiobook will both delight and educate even the youngest listener.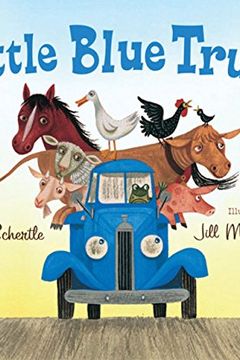 Join Blue, a tenacious little pick up truck, as he braves a muddy country road and gets stuck trying to help out a friend. Luckily, Blue's farm animal friends are up to the challenge and lend a helping hand - or hoof. This charming book is packed with fun truck sounds and animal noises, and celebrates the bonds of friendship and the joy of lending a helping hand.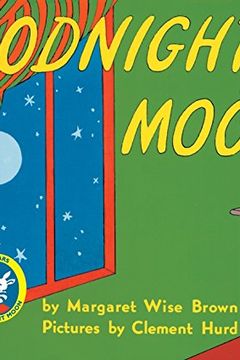 Say goodnight to everything in the cozy, softly lit room with the little bunny tucked away in bed. This classic children's book is a perfect lullaby for the end of the day. With its quiet poetry and soothing illustrations, it's no wonder Goodnight Moon is a beloved favorite for generations of readers and a must-have for every bookshelf. Perfect for baby showers and other special events!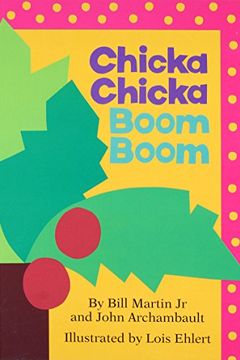 Get ready to sing and dance with the lowercase alphabet in this rhythmic and rhyming baby book. Follow the adventure of A, B, and C as they climb to the top of the coconut tree, only to be joined by the rest of the gang. But what happens when the palm tree can't handle the weight of all 26 letters? Find out in this delightful tale filled with attitude and humor.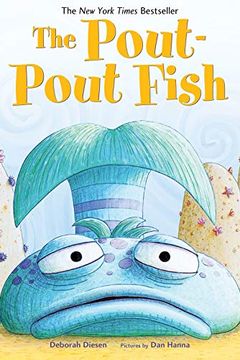 Join Mr. Fish on a journey of self-discovery in this New York Times Best Seller. As he swims through the ocean with a permanent pout, his friends attempt to cheer him up. But will they succeed? Follow along and discover that there's more to life than being glum, all while enjoying playful rhymes and bright ocean colors in this fun fish story. Perfect for even the poutiest of readers.
A beloved classic, Dear Zoo by Rod Campbell is a delightful lift-the-flap book where young readers discover the animals the zoo sends - from monkeys to lions to elephants. With bold artwork and a catchy refrain, this book is a charming addition to any child's collection.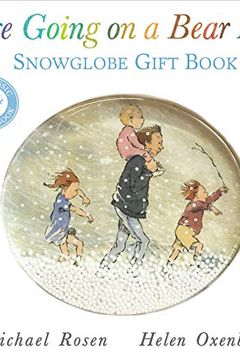 Join a family on their exciting bear hunt journey through grass, rivers, mud, and even a snowstorm in this award-winning classic storybook. This gorgeous gift edition features a stunning snow scene cover, making it a perfect gift for bear-lovers and brave hunters everywhere. Will you come along on this thrilling adventure?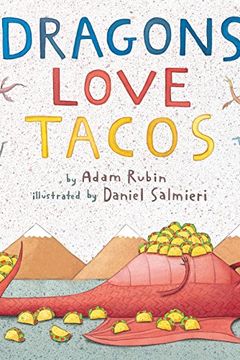 Dragons love tacos of all kinds, but be careful with the salsa! This scrumptious New York Times bestseller is a hilarious tale of dragons, tacos, and the trouble spicy salsa can bring. From the award-winning team behind Those Darn Squirrels!, this laugh-out-loud book is perfect for sharing with new friends and enjoying a tasty snack.
I Love You, Stinky Face by Lisa McCourt
Giraffes Can't Dance by Giles Andreae
Llama Llama Red Pajama by Anna Dewdney
The Going to Bed Book by Sandra Boynton
Pat the Bunny by Dorothy Kunhardt
First 100 Words by Priddy, Roger [Priddy Books, 2005] Board book [Board book] by Priddy
Good Night, Gorilla by Peggy Rathmann
Guess How Much I Love You BOARD by Sam McBratney
Potty by Leslie Patricelli
Where's Spot? by Eric Hill
Where Do Diggers Sleep at Night? by Brianna Caplan Sayres
The Wonderful Things You Will Be by Emily Winfield Martin
The Monster at the End of this Book by Jon Stone
The Gruffalo by Julia Donaldson
The Day the Crayons Quit by Drew Daywalt
I Love You Through and Through by Bernadette Rossetti-Shustak
Love You Forever by Robert Munsch
The Book with No Pictures by B. J. Novak
The Feelings Book by Todd Parr
The Giving Tree by Shel Silverstein
I Like Myself! by Karen Beaumont
Don't Let the Pigeon Drive the Bus! by Mo Willems
Green Eggs and Ham by Seuss
The Napping House by Audrey Wood
A Little Stuck by Oliver Jeffers
From Head to Toe by Eric Carle
Little Blue Truck's Christmas by Alice Schertle
Where Is Baby's Belly Button? by Karen Katz
Freight Train by Donald Crews
The Very Cranky Bear by Nick Bland
Eating the Alphabet by Lois Ehlert
Global Babies by Global Fund For Children
Grumpy Bird by Jeremy Tankard
Open the Barn Door, Find a Cow by Christopher Santoro by
If Animals Kissed Good Night by Ann Whitford Paul
Here We Are Notes For Living On Planet by Illustrated Oliver Jeffers Oliver Jeffers
Ada Twist, Scientist by Andrea Beaty
The Kissing Hand by Audrey Penn
The Story of Ferdinand by Munro Leaf
My Friend is Sad by Mo Willems
One Morning in Maine by Robert McCloskey
How to Talk So Kids Will Listen & Listen So Kids Will Talk by Adele Faber
Richard Scarry's Cars and Trucks and Things That Go by Richard Scarry
Little Leaders by Vashti Harrison
The Little Mouse, the Red Ripe Strawberry, and the Big Hungry Bear by Audrey Wood
I Am A Bunny by Ole Risom
Peek-A Who? by Nina Laden
Dr. Seuss's Beginner Book Collection by Dr. Seuss
The Color Monster by Anna Llenas
Llama Llama Mad at Mama by Anna Dewdney
I Ain't Gonna Paint No More! by Karen Beaumont
Moo, Baa, La La La! by Boynton
Bear Snores On by Karma Wilson
Creepy Carrots! by Aaron Reynolds
The Seven Silly Eaters by Mary Ann Hoberman
Snowmen at Christmas by Caralyn Buehner
Mix It Up by Herve Tullet
How to Catch a Star by Oliver Jeffers
It's Okay To Be Different by Todd Parr
Donde esta la oveja verde?/Where Is the Green Sheep? by Mem Fox
The Circus Ship by Chris van Dusen
Ten Little Fingers and Ten Little Toes by Mem Fox
Little Pea by Amy Krouse Rosenthal
Little blue box of brigth and early by Dr. Seuss
First 100 Padded by Roger Priddy
Happy Hippo, Angry Duck by Sandra Boynton
Everyone Poops by Taro Gomi
Olivia Helps with Christmas by Ian Falconer
The Goodnight Train by June Sobel
The Family Book by Todd Parr
Spoon by Amy Krouse Rosenthal
A Is for Awesome! by Eva Chen
Yummy Yucky by Leslie Patricelli
The Best Mouse Cookie by Laura Numeroff
Hands are Not for Hitting by Marieka Martine, Heinlen Agassi
Busy Toddler's Guide To Actual Parenting by Susie Allison
Bunny Roo, I Love You by Melissa Marr
Big Girl Panties by Manushkin-Fran-Petrone
Fletcher and the Falling Leaves by Julia Rawlinson
Farm Anatomy by Julia Rothman
Curious George Goes Camping by Margret Rey
This Little Trailblazer by Joan Holub
By Sonali Fry The Itsy Bitsy Pumpkin by
Little Foodie by Michele Olivier