Sort by
Latest Recommendations First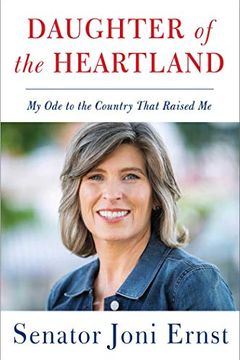 A Threshold Editions Book. Threshold Books has a great book for every reader....
Senator @JoniErnst of IOWA has a new book, "Daughter of the Heartland: My Ode to the Country That Raised Me." The first female combat veteran elected to serve in the U.S. Senate – Joni is as tough as they come and a true inspiration for women everywhere. Get her book today!     
–
source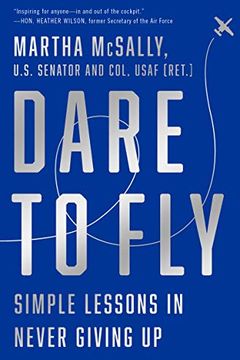 "Like the A-10 aircraft she flew in combat, retired colonel  and fighter pilot Martha McSally is a gritty individual  who loves our Air Force and personified its core values  of excellence, integrity, and service before self, while  standing up to make it a better institution for everyone  who serves. How to be resolu...
Decorated combat Vet @MarthaMcSally has a great new book, Dare to Fly, which tells her story as the first American woman to fly a fighter jet in combat. She's tough, tested, and true. A real fighter for Arizona. Get her book today at     
–
source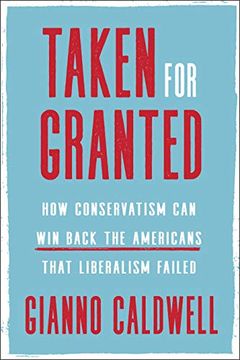 A deeply personal book from Fox News political analyst Gianno Caldwell about how the status quo of American politics, culture, and self-identity has failed those who need it most.Gianno Caldwell, raised by his grandmother on the south side of Chicago, saw firsthand how lawmakers have failed African American voters on issues like poverty, welfare, a...
Great new book just out, "Taken for Granted, How Conservatives Can Win Back Americans That Liberalism Failed", by Gianni Caldwell, a young winner! He will be at the Ronald Reagan Library, Simi Valley, California, on Thursday at 6 PM, PT. Check it out!     
–
source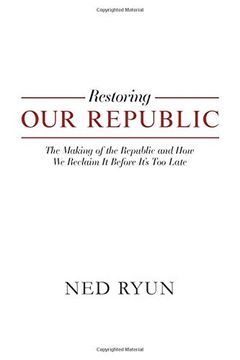 In Restoring Our Republic, Ned Ryun examines the genesis for the ideas which inspired our constitutional republic, from the ancient Hebrews, Greeks and Romans to the English and their common law. Ryun also discusses the machinery of the republic built by the Founders meant to protect the rights of the American people and how that machinery has been...
This is a great book, a must read!     
–
source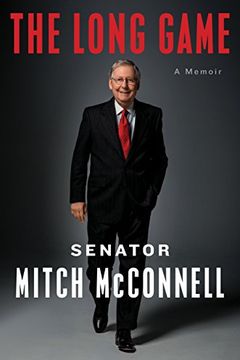 187 new Federal Judges have been confirmed under the Trump Administration, including two great new United States Supreme Court Justices. We are shattering every record! Read all about this in "The Long Game," a great new book by @senatemajldr Mitch McConnell. Amazing story!     
–
source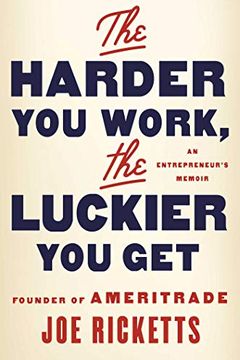 Joe Ricketts, founder of TD Ameritrade, shares the epic inside story of how a working-class kid from the Nebraska prairie took on Wall Streets clubby brokerage business, busted it open, and walked away a billionaire. Joe Ricketts always had the gift of seeing what others missed. The son of a house builder, he started life as a part-time janitor, bu...
Joe Ricketts, one of our Country's most successful businessmen, including being the owner of the Chicago Cubs, has just written a great new book, THE HARDER YOU WORK, THE LUCKIER YOU GET. So true! Much can be learned from Joe. Go get the book!     
–
source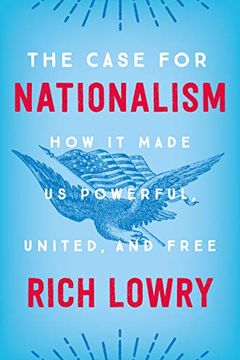 Bringing the word "Nationalism" back into the mainstream - great job by Rich Lowry! Very important book.     
–
source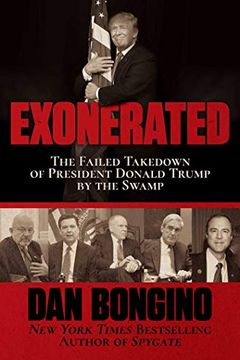 Exonerated
The Failed Takedown of President Donald Trump by the Swamp
Great new book by wonderful and very street smart author Dan Bongino, EXONERATED, THE FAILED TAKEDOWN OF PRESIDENT DONALD TRUMP BY THE SWAMP. Dan hits all of the crooked points of the greatest Witch Hunt in political history. Nevertheless, the Scam continues!     
–
source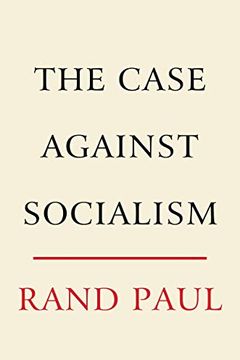 Senator Rand Paul just wrote a great book, "The Case Against Socialism" which is now out. Highly recommended – as America was founded on LIBERTY & INDEPENDENCE – not government coercion, domination & control. We were born free, and will stay free, as long as I am your President!     
–
source
Ball of Collusion by Andrew C. McCarthy
Justice on Trial by Mollie Hemingway
Still Winning by Charles Hurt
The Real Deal by George A. Sorial
Our Lost Declaration by Mike Lee
The Russia Hoax by Gregg Jarrett
The Capitalist Comeback by Andrew Puzder
The Watchman's Rattle by Rebecca D. Costa
The Amateur by Edward Klein
All Quiet on the Western Front by Erich Maria Remarque
Talent is Overrated by Geoff Colvin