Sort by
Latest Recommendations First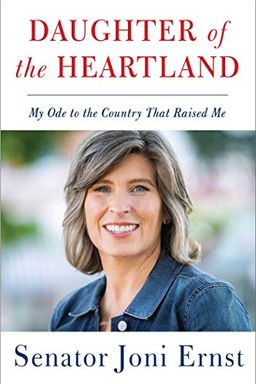 This inspiring memoir tells the story of a natural leader who rose from farm life in rural Iowa to become a respected US Senator. Through her struggles with sexism and harassment, Joni Ernst developed grit and tenacity that defined her values of leadership, service, courage, and gratitude. Her candid and compelling voice offers invaluable lessons for women fighting for a place in male-dominated fields, while also demanding bipartisanship and accountability in government. Daughter of the Heartland is a must-read for anyone looking for inspiration and guidance in finding their own voice and leadership potential.
Senator @JoniErnst of IOWA has a new book, "Daughter of the Heartland: My Ode to the Country That Raised Me." The first female combat veteran elected to serve in the U.S. Senate – Joni is as tough as they come and a true inspiration for women everywhere. Get her book today!     
–
source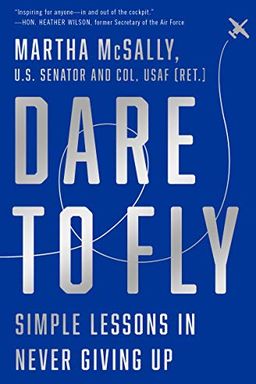 This motivational life guide by America's first female combat jet pilot and U.S. Senator shares her remarkable experiences and personal principles that have helped her overcome adversity. Dare to Fly shows you how to embrace fear, transform doubt, succeed when you are expected to fail, and soar to great heights. Filled with fresh stories and insights, this powerful book will help each of us find the courage inside to break our barriers, endure turbulence, and keep flying high.
Decorated combat Vet @MarthaMcSally has a great new book, Dare to Fly, which tells her story as the first American woman to fly a fighter jet in combat. She's tough, tested, and true. A real fighter for Arizona. Get her book today at     
–
source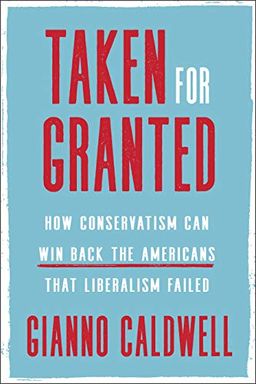 A Fox News political analyst, raised in poverty on Chicago's south side, delves into how the American political and cultural status quo has failed African American voters on issues like poverty, welfare, and education. In his deeply personal book, he examines his own journey and explores a hopeful vision for a nation that challenges traditional identity politics to create real change in policies and American history. Caldwell shows the moments that defined his rise to success and the steps that can help more people overcome the odds.
Great new book just out, "Taken for Granted, How Conservatives Can Win Back Americans That Liberalism Failed", by Gianni Caldwell, a young winner! He will be at the Ronald Reagan Library, Simi Valley, California, on Thursday at 6 PM, PT. Check it out!     
–
source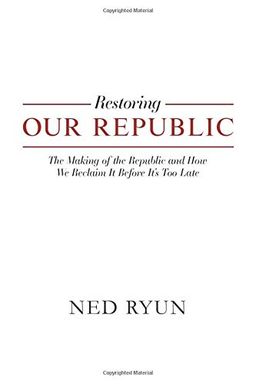 Restoring Our Republic delves into the origins of the ideas that formed the United States' constitutional republic, while analyzing the machinery built by the Founders to safeguard American rights. The author laments how the republic's principles have been dismantled by Progressives, and provides a compelling plan for restoring them. This book is a historical roadmap that calls upon Americans to appreciate their unique gift and return to core tenets such as freedom and liberty.
This is a great book, a must read!     
–
source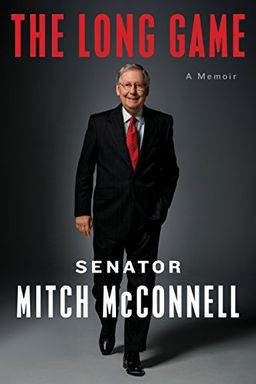 "The Long Game" is a candid memoir by a notable American politician sharing his experiences and lessons learned throughout his storied career. Through anecdotes about overcoming challenges and fighting for success, he discusses the importance of playing the long game and learning to navigate politics with patience and perseverance. With insights about key players in Washington and the ongoing efforts to restore and improve the U.S. Senate, this book offers a valuable perspective on the timeless value of the slow but steady approach to achieving success.
187 new Federal Judges have been confirmed under the Trump Administration, including two great new United States Supreme Court Justices. We are shattering every record! Read all about this in "The Long Game," a great new book by @senatemajldr Mitch McConnell. Amazing story!     
–
source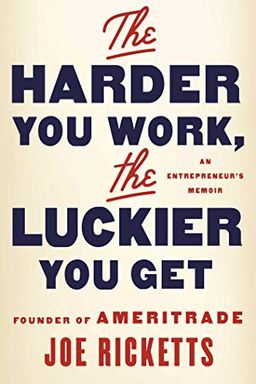 Discover the inspiring story of how a young man from rural Nebraska challenged Wall Street's elite brokerage firms with a unique idea that shook the industry to its core. The book shares the inside journey of Joe Ricketts, the founder of TD Ameritrade, who borrowed $12,500 from family and friends to offer Americans an affordable way to take control of their stock trading. Overcoming numerous obstacles and near-failures, he finally built a $30 billion company. The Harder You Work, The Luckier You Get is a must-read memoir for aspiring entrepreneurs, offering a firsthand account of how Ricketts' relentless drive and frontier values shaped his meteoric rise.
Joe Ricketts, one of our Country's most successful businessmen, including being the owner of the Chicago Cubs, has just written a great new book, THE HARDER YOU WORK, THE LUCKIER YOU GET. So true! Much can be learned from Joe. Go get the book!     
–
source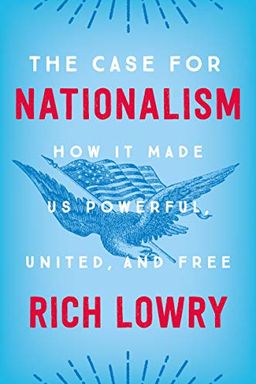 Defend your country's identity and interests with The Case for Nationalism. Nationalism often gets a bad rap but it is actually the foundation for democratic self-government and international peace. Discover how nationalism has played a significant role in America's past and why it is crucial to reclaim it as a positive force today. Find out how to promote healthy American nationalism to protect our history, civic rituals, and traditions while still welcoming immigrants. Rich Lowry, National Review editor, brings you a thought-provoking and timely read to help America regain its national self-confidence and achieve greatness.
Bringing the word "Nationalism" back into the mainstream - great job by Rich Lowry! Very important book.     
–
source
"Triggered" by Donald Trump, Jr. is a hard-hitting look at how leftist elites smear and push conservatives out of the public square. This book exposes the tricks of the leftist trade, including shadow banning and political correctness. Trump, Jr. discusses the importance of standing up for what you believe in and shares personal experiences that shaped his political thought process. This book is a call to action and proves that offense is the best defense. The leftist elites don't want you to read this book, so don't miss out!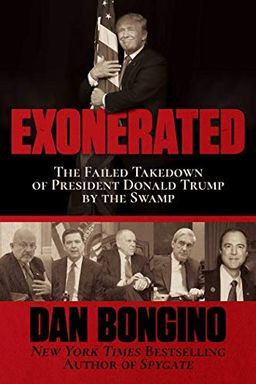 Exonerated
The Failed Takedown of President Donald Trump by the Swamp
Exonerated is a groundbreaking exposé of the failed takedown of President Donald Trump by the swamp. Author Dan Bongino exposes the masterminds behind the now-discredited Russiagate scandal and reveals how faked allegations backfired, leading to the misguided and ultimately futile Mueller investigation. A cutting analysis and insightful read for those following the greatest Witch Hunt in political history.
Great new book by wonderful and very street smart author Dan Bongino, EXONERATED, THE FAILED TAKEDOWN OF PRESIDENT DONALD TRUMP BY THE SWAMP. Dan hits all of the crooked points of the greatest Witch Hunt in political history. Nevertheless, the Scam continues!     
–
source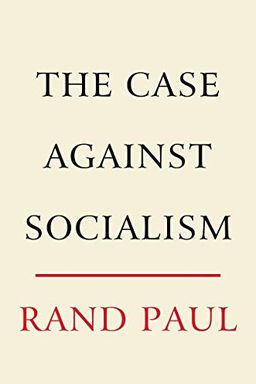 Discover the true dangers of socialism with this powerful book. Senator Rand Paul tackles common misconceptions about the "utopia" of socialist Europe and exposes the devastating truth of this deadly ideology. From Stalin's gulags to the current famine in Venezuela, he reveals how socialism has killed millions. If socialism takes hold in America, it will imperil the fate of the world's freest nation, unleashing a plague of oppressive government control. The Case Against Socialism is a timely response to that threat and a call to action against the forces menacing American liberty.
Senator Rand Paul just wrote a great book, "The Case Against Socialism" which is now out. Highly recommended – as America was founded on LIBERTY & INDEPENDENCE – not government coercion, domination & control. We were born free, and will stay free, as long as I am your President!     
–
source
Ball of Collusion by Andrew C. McCarthy
Justice on Trial by Mollie Hemingway
Still Winning by Charles Hurt
Our Lost Declaration by Mike Lee
Paloma Wants to be Lady Freedom by Rachel Campos-Duffy
The Russia Hoax by Gregg Jarrett
The Capitalist Comeback by Andrew Puzder
The Amateur by Edward Klein
The Watchman's Rattle by Rebecca D. Costa
Talent is Overrated by Geoff Colvin
All Quiet on the Western Front by Erich Maria Remarque