Sort by
Latest Recommendations First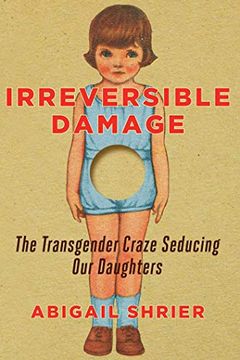 Uncover the mystery behind the rise of gender dysphoria in teenage girls with Irreversible Damage. Abigail Shrier presents alarming statistics and real family stories that highlight the "transgender craze" in America and the West. From disfiguring their own bodies to undermining parents and intimidating dissenters in science, the author uncovers the hidden consequences of this cultural phenomenon. This book is a must-read for anyone with skeptical thoughts about the non-binary future.
Here's my latest "game-changing" book of the week. If you want to see my regular book recommendations, let's connect on Instagram! (@seanmcdowell)     
–
source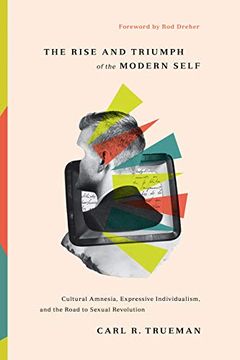 Explore the history of thought behind the sexual revolution with this timely, informative read. Modern culture is perpetually seeking identity, but where does it come from? From Augustine to Marx, many different perspectives have shaped the way we understand ourselves. The landmark Obergefell v. Hodges decision of 2015 made sexual identity especially salient, but it too is a symptom rather than a cause. The Rise and Triumph of the Modern Self by Carl R. Trueman takes a careful look at the roots of the sexual revolution and offers guidance for Christians in navigating an ever-changing cultural landscape.
I have started a game-changing book of the week on Instagram. I give more depth there, but this is a book I highly recommend (Trueman has agreed to come on my YouTube channel in a few weeks!)     
–
source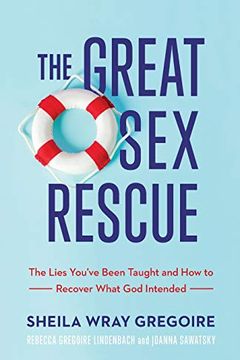 Unveiling the truth behind sex in Christian marriages, The Great Sex Rescue is a groundbreaking read based on an in-depth survey of 22,000 Christian women. This book explores the problematic teachings that hinder sexual intimacy and provides a truly biblical view of sex, where mutuality and passion reign. A long overdue corrective to church culture, The Great Sex Rescue has the power to liberate thousands of couples from repressive and dissatisfying sex lives, allowing them to experience the kind of intimacy and wholeness God intended.
Here's my latest game-changing book of the week. Check it out! @sheilagregoire     
–
source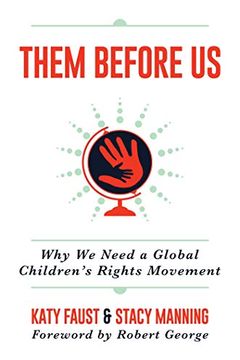 Them Before Us is a paradigm-shifting book that focuses on the child's perspective on marriage, parenthood, and reproductive technologies. The book challenges adult-centric attitudes that prioritize individual desires over a child's fundamental right to be raised by both parents. Using sound research and compelling stories, the book dispels common myths about children's rights and shows how a child's well-being is directly impacted by the love and care of both their mother and father. This thought-provoking read will reframe every marriage and family conversation across the globe, and inspire you to prioritize "them before us."
I've started a new weekly series on Instagram in which I feature a book that changed my thinking, and which I recommend. Here's the first one by @Advo_Katy     
–
source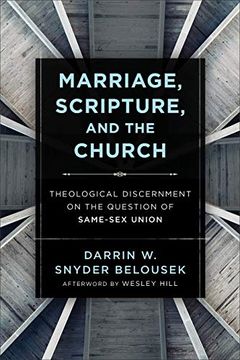 Explore the intersection of marriage, scripture, and the church in this thought-provoking book. Darrin Snyder Belousek offers a unique perspective on the same-sex-union debate, examining how our interpretation of scripture impacts our views on marriage. With a balanced and compassionate approach, he delves into the meaning and purpose of marriage, presenting a biblical-traditional theology on the topic. Perfect for those seeking a deeper understanding of this important issue. Includes an insightful afterword by Wesley Hill.
If you're looking for an academic book the articulates the historic Christian view of marriage, but interacts with contemporary theological challenges, this one is EXCELLENT.     
–
source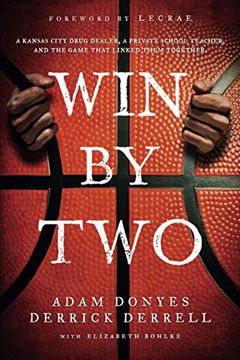 Win By Two
A Kansas City Drug Dealer, a Private School Teacher, and the Game That Linked Them Together.
An unlikely duo is brought together by the game of basketball. Follow a drug dealer and a private school teacher, as they journey through the gritty streets of Kansas City and the suburbs of San Diego. Their paths intertwine in a powerful tale of tragedy, triumph, and redemption. Win By Two is a heart wrenching story of reconciliation that captures the essence of humanity and the hope for a better tomorrow.
@okie_weatherman @Donyes Awesome to hear. Enjoy the book...it's great!     
–
source
Embodied is a compassionate and thought-provoking guide for Christians navigating issues related to the transgender conversation. Drawing on Scripture and real-life stories, Preston Sprinkle helps readers understand the complexities and emotions of this highly relevant topic. It explores what it means to be transgender, questions surrounding medical interventions, and more. Written for Christian leaders, pastors, and parents, Embodied fills the great need for Christians to speak into the confusing and emotionally charged questions surrounding this conversation.
Got my copy in the mail! This book is now my go-to book on the topic (check out my discussion with @PrestonSprinkle     
–
source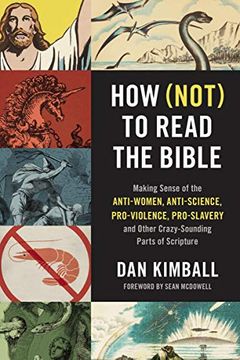 Howto Read the Bible
Making Sense of the Anti-women, Anti-science, Pro-violence, Pro-slavery and Other Crazy-Sounding Parts of Scripture
Discover how to better understand the Bible with this insightful book. Author Dan Kimball tackles six of the most common objections to Christianity and the church and offers answers based on the words and actions of Jesus. Perfect for those who are spiritually curious but hesitant about organized religion, this book offers a refreshing perspective on vintage Christianity.
@danielhnichols @dankimball It's a GREAT book!     
–
source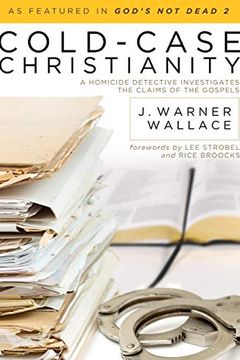 "Using the skills of a criminal investigator, Cold-Case Christianity is an engaging and inspiring examination of the evidence and eyewitnesses behind Christian beliefs. Written by a former atheist and homicide detective, this book is a unique apologetic that uses gripping stories and visual techniques to validate the claims of Christianity. A must-read for anyone interested in detective stories and building a strong case for their faith."
@KaiWilliams616 @CapturingChrist @MichaelLicona @LeeStrobel @DrFrankTurek For scholarly books, see NT Wright and Licona. Popular, see Cold Case Christianity, Evidence that Demands a Verdict, Case for Christ, and The Case for the Resurrection. And, well, anything by WLC!     
–
source
"Uncover the Facts and Evidence Surrounding the Resurrection of Jesus. A must-read for anyone seeking to defend the credibility of the Christian faith. With a handy interactive CD, it's an engaging and reliable resource for believers looking to strengthen their understanding of this crucial point."
@KaiWilliams616 @CapturingChrist @MichaelLicona @LeeStrobel @DrFrankTurek For scholarly books, see NT Wright and Licona. Popular, see Cold Case Christianity, Evidence that Demands a Verdict, Case for Christ, and The Case for the Resurrection. And, well, anything by WLC!     
–
source
Unbelievable? by Justin Brierley
Evidence That Demands a Verdict by Josh McDowell
The Case for Christ by Lee Strobel
My Father, Bertrand Russell by Katharine Tait