Follow young Locke Lamora's quest to beat an enemy at their own game in the mysterious island city of Camorr. Trained as a thief under a skilled con artist, Locke leads a band of clever pickpockets known as the Gentleman Bastards. But when a deadly coup threatens everything he holds dear, Locke must use his wit and courage to defeat the unseen enemy or face certain death.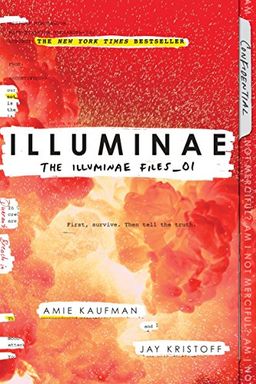 When Kady's planet is invaded, she and her ex-boyfriend Ezra must fight to escape. But even the enemy warship chasing them is not their biggest problem as a deadly plague mutates and the fleet's AI becomes a terrifying threat. Through a unique dossier of hacked documents, this heart-stopping, high-octane trilogy explores the cost of truth and the courage of everyday heroes.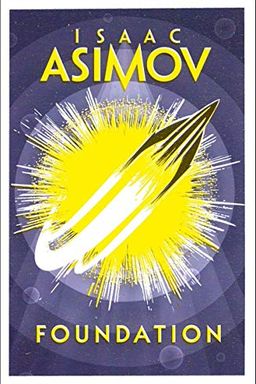 In a dying Galactic Empire, only Hari Seldon can see the dark age ahead. To preserve knowledge and humanity, he gathers the best minds on a bleak planet to create the Foundation. But they are soon at the mercy of corrupt warlords, facing an agonizing choice between submission or destruction.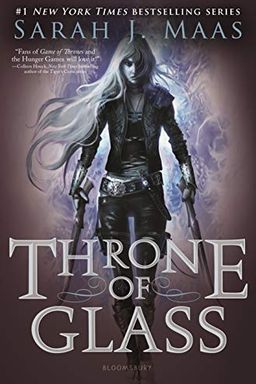 When magic has disappeared from the land, a vicious king reigns from his throne of glass. In a brutal competition to find the greatest assassin in the kingdom, a female assassin named Celaena Sardothien fights not to kill, but to win her freedom. As her competitors start dying, one by one, Celaena's fight for freedom becomes a desperate quest to uncover the source of the evil before it destroys her world. With a provocative Crown Prince and a loyal Captain of the Guard by her side, she'll need every ounce of skill to survive.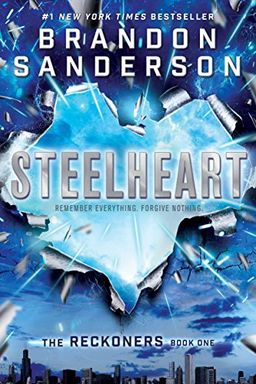 A burst in the sky granted ordinary people extraordinary powers, turning them into Epics with a desire to rule over mankind. Enter the Reckoners, a group of ordinary humans dedicated to assassinating the power-hungry Epics by discovering their weaknesses. David wants to join their ranks and take down Steelheart, the invincible Epic who killed his father. With years of planning and a crucial experience under his belt, David is ready for revenge.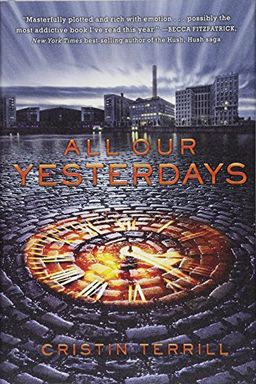 Two prisoners, Em and Finn, are held captive by the Doctor and forced to give information about something that hasn't occurred yet. Separated and tormented by the Doctor's relentless interrogation, they must find a way out to avert a tragedy. Em receives a note from her future self containing instructions that require her to travel back in time to kill the boy she loves. All Our Yesterdays is a thrilling story about sacrifice, love, and changing fate.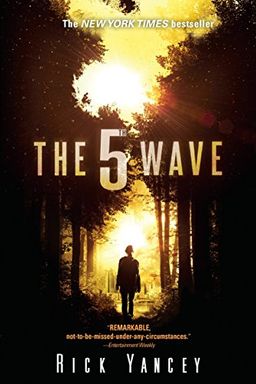 Surviving the 5th wave of mysterious and deadly attacks is the only goal for Cassie and the remaining human survivors, who are running for their lives. When Cassie meets the alluring and secretive Evan Walker, she must decide whether to trust him to help her rescue her brother, or to fend for herself. A thrilling and suspenseful post-apocalyptic tale of a world on the brink of extinction.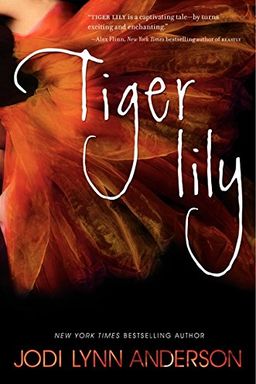 A captivating tale of first love, forbidden romance, and difficult choices. Tiger Lily, a rebellious 15-year-old girl, falls under the spell of the daring and impetuous teenage Peter Pan in the forbidden woods of Neverland. As leader of the Lost Boys, Peter is an unthinkable match for Tiger Lily, but she risks everything to be with him, including her family and her future. With enemies threatening to tear them apart, including the arrival of Wendy Darling, Tiger Lily must choose between the life she's always known and an uncertain future with Peter.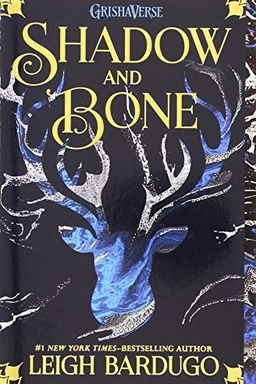 This thrilling fantasy novel follows Alina, a refugee living in a war-torn nation torn in two by the Shadow Fold. When her regiment is attacked and her friend is injured, she discovers a dormant power that could save her country. Alina is taken to be trained as a member of the Grisha, the magical elite, but finds herself in a world of secrets and darkness. This book is the first in Leigh Bardugo's Grisha Trilogy.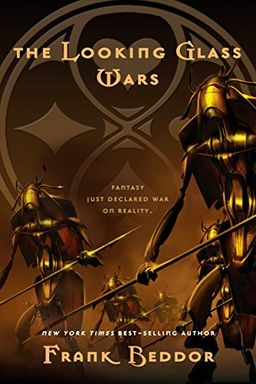 Lost and alone in Victorian London, Alyss Heart, heir to the Wonderland throne, seeks refuge after fleeing from the murderous aunt Redd. An aspiring author named Lewis Carrol befriends Alyss, and she shares with him the tragic story of her young life. But Carrol spells her name wrong and gets the story all wrong! Fortunately, Royal Bodyguard Hatter Madigan is on a quest to find the lost princess and return her to Wonderland to battle Redd for her rightful place as the Queen of Hearts. This epic tale challenges our Wonderland assumptions and takes readers on a journey in the endless war for Imagination.
A daring girl named Scarlet disguises herself as one of Robin Hood's thieves in Nottinghamshire to avoid Lord Gisbourne's wrath. As Gisbourne draws closer, helping the people of Nottingham becomes dangerous, but Scarlet's devotion to Robin gives her courage to fight.
Splintered by A. G. Howard
These Broken Stars by Amie Kaufman
Stitching Snow by R. C. Lewis
For Darkness Shows the Stars by Diana Peterfreund
Earth Girl by Janet Edwards
A Long, Long Sleep by Anna Sheehan
Dorothy Must Die by Danielle Paige
Tin Star by Cecil Castellucci
Ship Breaker by Paolo Bacigalupi
Unremembered by Jessica Brody
Salvage by Alexandra Duncan
Now and Forever by Ray Bradbury
The Summer Prince by Alaya Dawn Johnson
Dove Arising by Karen Bao
Entangled by Amy Rose Capetta
Nameless by Lili St. Crow
The Glass Casket by McCormick Templeman
Dust City by Robert Paul Weston