This creepy novel takes place in a small town called Derry, where the haunting is all too real. A group of teenagers stumbled upon a horror that has drawn them back as adults, forcing them to face an evil without a name. Be prepared for a thrilling and chilling read.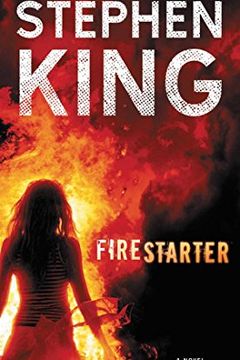 Inheriting powerful pyrokinetic abilities from her parents, Charlie McGee is being pursued by the government who wants to harness her skills as a weapon. "Firestarter" explores the consequences of scientific experimentation and the lengths people will go to control those with special abilities.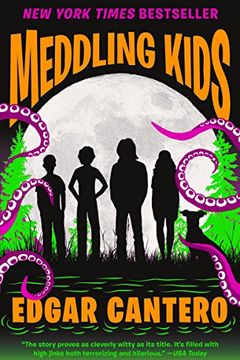 A group of former teen detectives reunite to solve the mystery they thought they'd already solved. In Meddling Kids, Edgar Cantero combines H.P. Lovecraft-style horror with a love of Americana for a story full of thrilling twists, humor, and unexpected emotions.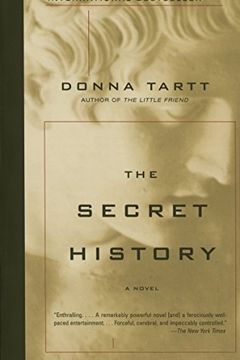 Elite college students learn under the tutelage of their enigmatic professor, discovering a new way of life. But as they veer from traditional values, morals unravel and they succumb to depravity. The Secret History is a haunting tale of obsession, corruption, and eventual descent into evil.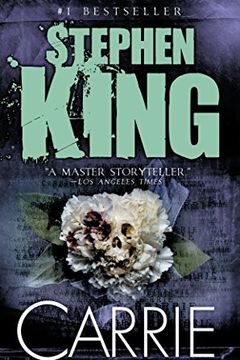 In this chilling novel, a young girl with a terrifying gift struggles to control her power. But when pushed too far, she unleashes a wave of destruction at her senior prom.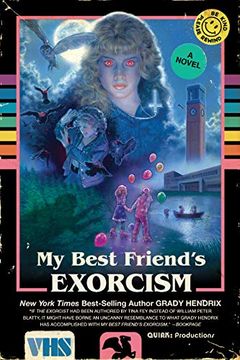 Two childhood best friends bond over E.T. and scratch-and-sniff stickers, but high school exposes Gretchen's demon possession. Abby will do anything to save her friend, forming unlikely alliances in a quest to beat the devil. Will their friendship survive the supernatural?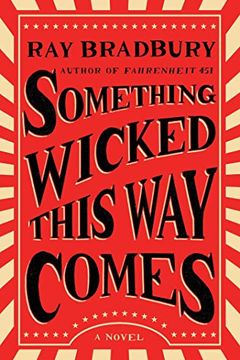 Step into the hypnotic and dark world of Ray Bradbury's masterpiece about a sinister carnival that brings terror to Green Town, Illinois. Cooger & Dark's Pandemonium Shadow Show promises to fulfill all desires, but at a terrible cost. Follow two friends who uncover its secrets and face the stuff of nightmares. Something Wicked This Way Comes is a timeless classic, suspenseful and frightening, that has endured in the American literary canon.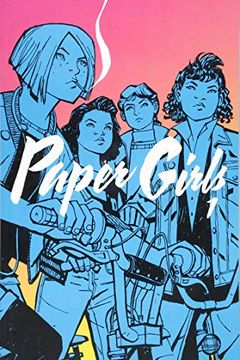 In this ongoing comic book series, writer Brian K. Vaughan and artist Cliff Chiang spin a thrilling tale set against the backdrop of Halloween night in 1988. Follow four 12-year-old newspaper delivery girls as they uncover a story of epic proportions - one that will change their small town forever. Get ready for action, sci-fi tech, and intriguing plot twists in this can't-miss comic series.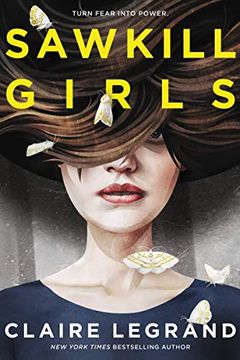 Sawkill Girls is a haunting coming-of-age story about three teenage girls who unite to fight against an insidious monster preying on young women. This eerie, atmospheric assertion of female strength has received five starred reviews and has been named one of YALSA's 2019 Best Fiction for Young Adults. The author of Furyborn delivers a spine-tingling novel ripe with themes of complicity, female camaraderie, and power. Set against the backdrop of Sawkill Rock, where girls have been disappearing for decades, Sawkill Girls is perfect for fans of Victoria Schwab and Stranger Things.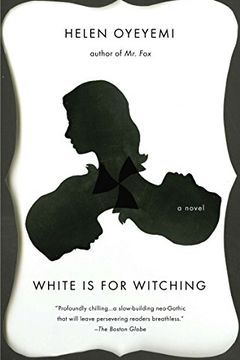 Discover a mysterious and captivating tale of family legacies, hidden passages, and buried secrets in this award-winning novel by a Granta Best Young British Novelist. White is for Witching follows the lives of the Silver women, who have always had a strong connection that reaches across time and space. When Miranda's mother suddenly passes away, strange things begin to happen in the family's grand and cavernous house in the closed-off town of Dover, England. A captivating and terrifying meditation on race, nationality, and family.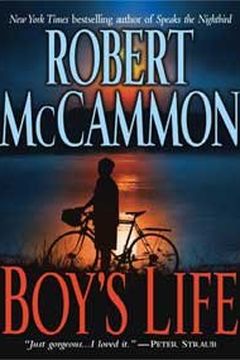 A young boy in 1960s Alabama is fascinated by the small town life around him, from spirits in the churchyard to bootleggers lurking in the dark. But when he witnesses a murder and the town forgets about it, he and his father embark on a journey to uncover the truth. This coming-of-age story is both eerie and atmospheric, filled with magic and madness as innocence and evil collide. It's a strange and beautiful ride that will keep you on the edge of your seat until the very end.
The Princess Bride by William Goldman
Station Eleven by Emily St. John Mandel
The Hellbound Heart by Clive Barker
Let Me In by John Ajvide Lindqvist
100 Deadly Skills by Clint Emerson
Eleanor & Park by Rainbow Rowell
We Have Always Lived in the Castle by Shirley Jackson
The Girl With All the Gifts by M. R. Carey
Edge of Dark Water by Joe R. Lansdale
His Bloody Project by Graeme MacRae Burnet
Before I Go to Sleep by S. J. Watson
The Ballad of Black Tom by Victor Lavalle
The Power by Naomi Alderman
Foxfire by Joyce Carol Oates
The Impossible Fortress by Jason Rekulak
Julius Caesar by William Shakespeare