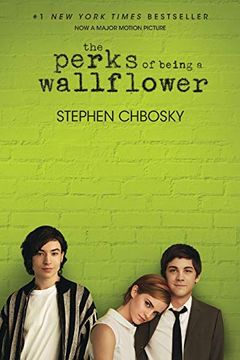 Experience the highs and lows of high school in this coming-of-age tale. Follow the journey of a teenager as he navigates first dates, family drama, new friends, and the thrills and dangers of sex and drugs. Along the way, discover the power of friendship and the resilience of the human spirit in the face of adversity. Don't miss out on this poignant and wild ride of growing up.
A coming-of-age story that tackles race, identity, and determination, The Absolutely True Diary of a Part-Time Indian follows Junior as he defies the odds to attend an all-white high school. Written by bestselling author Sherman Alexie and accompanied by poignant drawings, this heart-wrenching and humorous book is based on the author's own experiences and is a must-read for anyone looking to explore the complexities of growing up Native American.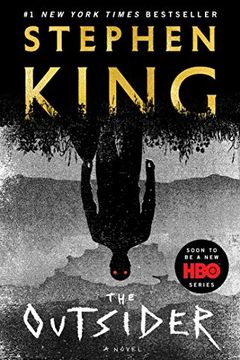 A brutal murder leads Detective Ralph Anderson to arrest a beloved coach and family man in Flint City, but the evidence doesn't add up. As the investigation progresses, terrifying truths come to light, leaving everyone wondering: is evil lurking where it's least expected? Stephen King's gripping page-turner will keep you on the edge of your seat until the shocking conclusion.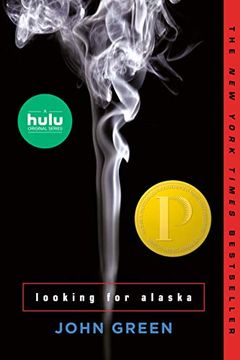 At Culver Creek Boarding School, Miles finds himself bored with his safe life at home and seeks the Great Perhaps. He meets Alaska, a fascinating, self-destructive girl who pulls him into her world and steals his heart. But nothing is ever the same after a life-altering event occurs.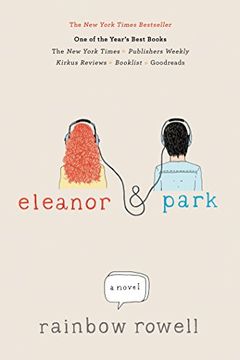 This novel tells the story of two high school students, Eleanor and Park, who, despite their differences, fall in love. Eleanor's chaotic life, mismatched clothes, and red hair make her stand out while Park hides behind his black t-shirts, headphones, and books. Through late-night conversations and mix tapes, they begin to connect and fall in love, experiencing all the excitement and uncertainty of first love.
Experience the perspective of a fifteen-year-old boy who sees the world with unaltered logic in this poignant and fascinating novel. Christopher Boone has an incredible memory for numbers but struggles to understand human emotions. When his carefully ordered world is disrupted by a neighbor's dog's murder, Christopher sets out to solve the case in the style of his favorite detective, Sherlock Holmes. The result is a unique and compelling tale that explores the beauty and challenges of living with a mind that works in a fundamentally different way.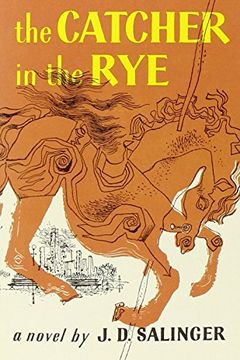 This coming-of-age novel follows Holden Caulfield, a complex and conflicted teenager from New York, as he navigates his way through society, grappling with love, fear, and uncertainty. J.D. Salinger's masterpiece has been widely regarded as one of the greatest novels of the 20th century, and for good reason. With poignant and introspective prose, The Catcher in the Rye explores themes of rebellion, angst, and the struggle to communicate in a rapidly changing world. This classic novel continues to captivate readers, sparking discussions of societal norms and the complexity of adolescence.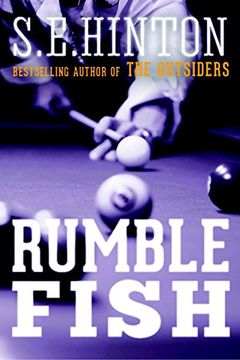 "Rumble Fish" by S.E. Hinton explores themes of sibling relationships, role models, and the courage to think independently. Follow Rusty-James, the toughest kid in junior high, who aspires to be like his brother, the Motorcycle Boy. But when his world falls apart and his brother is nowhere to be found, Rusty-James must rely on himself to pick up the pieces. A riveting story with a new and exclusive Author's Note.
This creepy novel takes place in a small town called Derry, where the haunting is all too real. A group of teenagers stumbled upon a horror that has drawn them back as adults, forcing them to face an evil without a name. Be prepared for a thrilling and chilling read.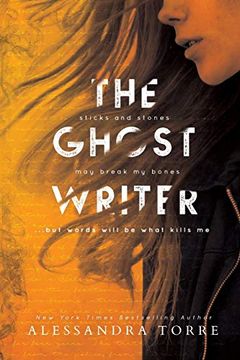 A famous romance author with a dark secret has one last story to write, and it will be her best one yet with a twist that will leave readers stunned. This suspenseful contemporary fiction novel explores the consequences of one lie that could ultimately be fatal.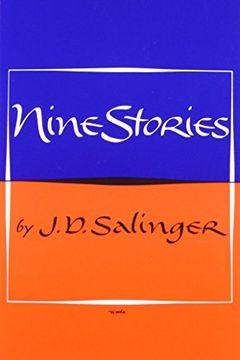 This collection of short stories by a renowned American fiction writer features two of his most famous works: "A Perfect Day for Bananafish" and "For Esmé – with Love and Squalor." The book, published under different titles, includes nine distinct stories that explore themes of love, war, and the beauty of life. Dive into J. D. Salinger's captivating writing style and discover why these stories have become modern classics.
End of Watch by Stephen King
Finders Keepers by Stephen King
The Whisper Man by Alex North
The Sympathizer by Viet Thanh Nguyen
Blood on the Bayou by D. J. Donaldson
Miss Ex-Yugoslavia by Sofija Stefanovic
Jazz Diasporas by Rashida K. Braggs
Mr. Mercedes by Stephen King
Creative Writer's Notebook by John Gillard
That Was Then, This Is Now by S. E. Hinton
The Turn of the Key by Ruth Ware
3 Gates of the Dead by Jonathan Ryan
In the Darkroom by Susan Faludi
Cage of Bones by Tania Carver
H Is for Hawk by Helen MacDonald
Last Days by Brian Evenson
The Stone Man - A Science Fiction Horror Novel by Luke Smitherd
Hollow Heart by Viola di Grado
Unspeakable by Meghan Daum
Monster by Walter Dean Myers
The Chalk Man by C. J. Tudor
Hekla's Children by James Brodgen
The Hymn by Graham Masterton
The Love Letters of a Portuguese Nun by Vicomte de Guilleragues
Broken Monsters by Lauren Beukes
Bright Lines by Tanwi Nandini Islam
The Invention of Everything Else by Samantha Hunt
The Chocolate War by Robert Cormier
The Shapeshifters by Stefan Spjut
The Red Car by Marcy Dermansky
A Separation by Katie Kitamura
Empties by George Zebrowski