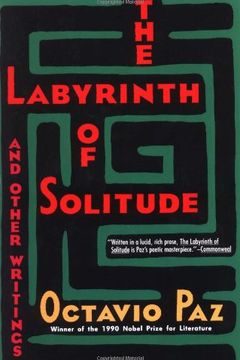 The Labyrinth of Solitude
The Other Mexico, Return to the Labyrinth of Solitude, Mexico and the United States, the Philanthropic Ogre
Explore the complex themes of Mexican identity and culture through one of the most enduring and powerful works ever created on the subject. Written by acclaimed Mexican writer and critic Octavio Paz, this international classic contains his famous essay "The Labyrinth of Solitude," which delves into Mexico's quest for identity beneath its mask. Also included in the collection are essays on the United States and Latin America, providing a deep and penetrating commentary on the region.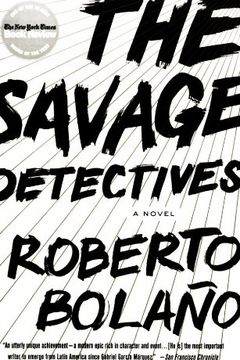 "A literary adventure across continents and cultures, The Savage Detectives transports readers into the world of the visceral realist movement. Follow founders Arturo Belano and Ulises Lima on their twenty-year quest to find a vanished poet, while encountering an eclectic mix of characters along the way. Written by acclaimed author Roberto Bolaño, this novel weaves together themes of literature and violence, exploring the fluid boundaries of nationality and the avant-garde. A polyphonic masterpiece and a must-read for any lover of modern Latin American literature."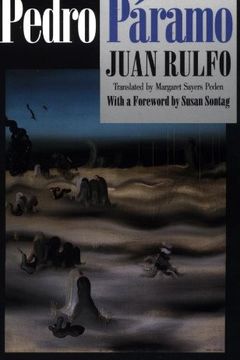 This Mexican classic takes readers on a mesmerizing journey through a haunted village, where time shifts between dreams and memories. Dominated by the enigmatic figure of Pedro Páramo - a lover, overlord, and murderer - the novel explores violent passions and unfathomable mysteries through a mix of sensory images. A profound influence on Latin American literature, this book remains as overwhelming today as it did upon its 1955 publication.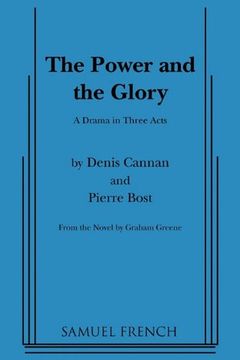 Set during the Mexican revolution, a priest chooses to stay with his people in disguise instead of fleeing the country. However, wherever he goes, the police follow closely, executing those who helped him. Despite his flawed past, the priest's dedication to his faith and his community creates a poignant tragedy.
A multigenerational family narrative that explores identity, storytelling, and love. Every summer, Ceyala "Lala" Reyes and her large family travels from Chicago to Mexico City to visit family. While struggling to find her place in the family and on either side of the border, Lala becomes a shrewd observer of family life. When she starts telling her Awful Grandmother's life story, seeking clues to her awfulness, a whirlwind exploration of stories and the meaning of truth unfolds. Caramelo is a vibrant and heartfelt exploration of history, family, and love, passed down through generations like a cherished rebozo.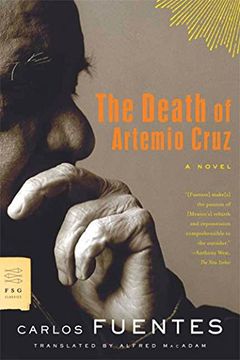 This poignant novel follows the life of Artemio Cruz, a newspaper magnate and land baron who reflects on the pivotal episodes of his life while confined to his deathbed. Carlos Fuentes employs inventive storytelling, taking readers on a journey through Cruz's heroic campaigns during the Mexican Revolution, his ascent from poverty to wealth, and his eventual demise. The Death of Artemio Cruz is a haunting exploration of modern Mexico's soul and a masterpiece by Fuentes.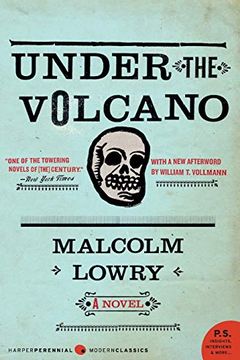 Set in Quauhnahuac, Mexico, this novel follows the story of the former British consul, Geoffrey Firmin, and his struggle with alcoholism. His marriage with Yvonne is at the brink of collapse when she arrives, determined to rescue Firmin and their relationship. However, her mission becomes even more complicated with the presence of Firmin's half-brother and childhood friend. Against the backdrop of magical and diabolical Mexico, the events of a fateful Day of the Dead unfold. Experience this powerful and lyrical masterpiece that delves into the human condition and one man's constant struggle against the forces that threaten to destroy him.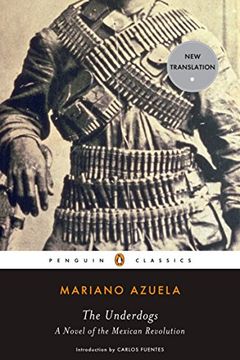 The Underdogs
A Novel of the Mexican Revolution (Penguin Classics)
Experience the Mexican Revolution through the eyes of poor, illiterate Indian Demetrio Macias in this iconic novel. Join the rebels as they struggle to save their families, led by the courageous and charismatic Macias. As he rises to become a general in Pancho Villa's army, witness the limits of political idealism and the factionalization of the cause. An authentic representation of Mexico's peasant life and a timeless portrait of revolution, The Underdogs is a powerful novel about the disillusionment of war.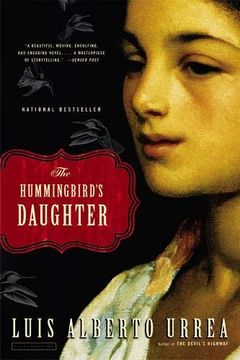 "Experience the epic and mystical drama of a young woman's sudden sainthood in 19th-century Mexico. Follow sixteen-year-old Teresita, the illegitimate daughter of a wealthy rancher, on her journey of faith as she awakens from a dream with the power to heal the sick. But as civil war brews and trials await, Teresita must use all her strength and resilience to endure. This award-winning book by Luis Alberto Urrea is a masterpiece of love, loss, joy, and pain, twenty years in the making."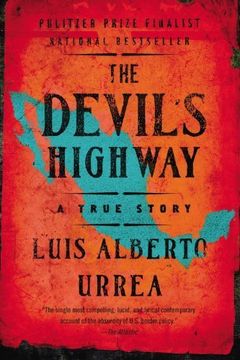 Explore the dangers of crossing the Mexican border into the US in this gripping investigative report. Follow the journey of 26 men who attempted the trek, but only 12 emerged from the harsh southern Arizona desert.
Quesadillas by Juan Pablo Villalobos
The Murmur of Bees by Sofía Segovia
What the Moon Saw by Laura Resau
The Broken Spears by Miguel Leon-Portilla
The Mexico Reader by Gilbert M. Joseph
I'll Sell You a Dog by Juan Pablo Villalobos
First Stop in the New World by David Lida
The Secret Book of Frida Kahlo by F. G. Haghenbeck
Into the Beautiful North by Luis Alberto Urrea
Mexico by James A. Michener
The Old Gringo by Carlos Fuentes
The Story of My Teeth by Valeria Luiselli
Loteria by Mario Alberto Zambrano
American Dirt by Jeanine Cummins
The Distance Between Us by Reyna Grande
Lucky Boy by Shanthi Sekaran
Battles in the Desert and Other Stories by Jose Emilio Pacheco
Conquistador by Buddy Levy
All the Pretty Horses by Cormac McCarthy
Massacre in Mexico by Elena Poniatowska
The Conquest of New Spain by Bernal Diaz del Castillo
The Conquest of Mexico by Hugh Thomas
Terra Nostra by Carlos Fuentes
This Is Mexico by Carol M. Merchasin
God's Middle Finger by Richard Grant
Gods of Jade and Shadow by Silvia Moreno-Garcia
The Book of Unknown Americans by Cristina Henríquez
Viva Frida by Yuyi Morales
Midnight in Mexico by Alfredo Corchado
The Years with Laura Díaz by Carlos Fuentes
Tequila Oil by Hugh Thomson