Best Books For 1 Year Olds
A beloved classic, Dear Zoo by Rod Campbell is a delightful lift-the-flap book where young readers discover the animals the zoo sends - from monkeys to lions to elephants. With bold artwork and a catchy refrain, this book is a charming addition to any child's collection.
Adorable animal characters come to life in this charming children's book. With vivid and bold illustrations by Eric Carle, along with catchy and rhythmic writing by Bill Martin Jr., young readers will love joining the parade of a happy frog, a purple cat, a blue horse, and a yellow duck.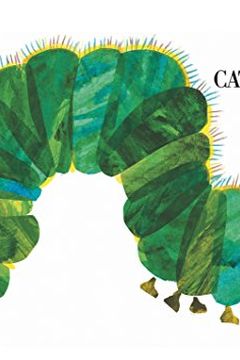 Follow the transformation of a hungry caterpillar as he munches his way through apples, plums, and more in this beloved classic children's book. From his tiny egg to his stunning transformation into a butterfly, experience the wonder of nature with stunning illustrations and a delightful story that has been passed down from generation to generation. Perfect for sharing with the little ones in your life, this audiobook will both delight and educate even the youngest listener.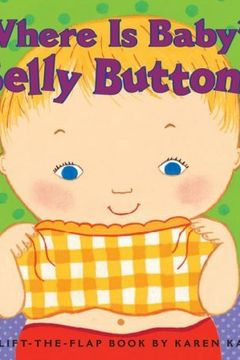 An interactive book that features adorable babies playing peekaboo. Follow along and lift the sturdy flaps to discover where baby's hands, eyes, and other body parts are hiding! Perfect for parents and children to enjoy together.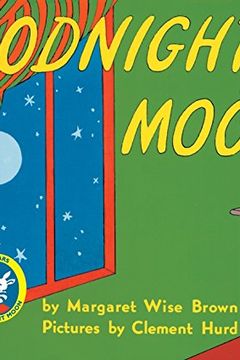 Say goodnight to everything in the cozy, softly lit room with the little bunny tucked away in bed. This classic children's book is a perfect lullaby for the end of the day. With its quiet poetry and soothing illustrations, it's no wonder Goodnight Moon is a beloved favorite for generations of readers and a must-have for every bookshelf. Perfect for baby showers and other special events!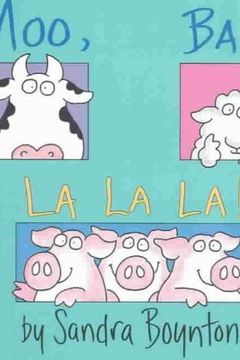 Discover a story filled with animal sounds that's perfect for reading aloud with children of all ages! This oversized edition of a beloved title from author Sandra Boynton is made of thick, sturdy board material that's great for sharing and laptime. Join three pigs who say "la la la" and other animals in this raucous, big fun adventure!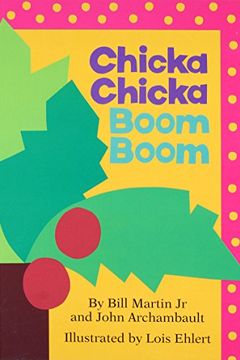 Get ready to sing and dance with the lowercase alphabet in this rhythmic and rhyming baby book. Follow the adventure of A, B, and C as they climb to the top of the coconut tree, only to be joined by the rest of the gang. But what happens when the palm tree can't handle the weight of all 26 letters? Find out in this delightful tale filled with attitude and humor.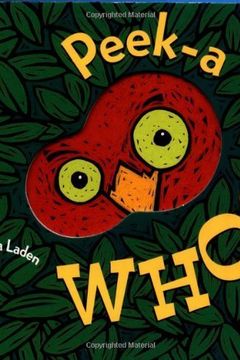 Peek-a-Who! is an interactive board book perfect for curious babies and toddlers. With colorful pictures and simple rhyming texts, it takes the beloved game and puts it in book form. Children will love guessing what's peeking through the die-cut windows and giggling all the way to the surprise ending. This fun and engaging book is a must-have for any baby's bookshelf and makes a great gift.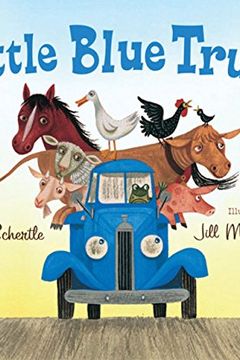 Join Blue, a tenacious little pick up truck, as he braves a muddy country road and gets stuck trying to help out a friend. Luckily, Blue's farm animal friends are up to the challenge and lend a helping hand - or hoof. This charming book is packed with fun truck sounds and animal noises, and celebrates the bonds of friendship and the joy of lending a helping hand.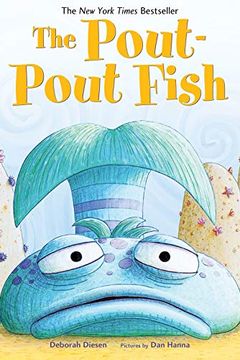 Join Mr. Fish on a journey of self-discovery in this New York Times Best Seller. As he swims through the ocean with a permanent pout, his friends attempt to cheer him up. But will they succeed? Follow along and discover that there's more to life than being glum, all while enjoying playful rhymes and bright ocean colors in this fun fish story. Perfect for even the poutiest of readers.
Ten Little Fingers and Ten Little Toes by Mem Fox
First 100 Words by Priddy, Roger [Priddy Books, 2005] Board book [Board book] by Priddy
Goodnight, Goodnight Construction Site by Sherri Duskey Rinker
Pat the Bunny by Dorothy Kunhardt
We're Going on a Bear Hunt by Michael Rosen
The Going to Bed Book by Sandra Boynton
My First Library by Wonder House Books
The Gruffalo by Julia Donaldson
Guess How Much I Love You BOARD by Sam McBratney
Blue Hat, Green Hat by Sandra Boynton
Good Night, Gorilla by Peggy Rathmann
Big Red Barn by Margaret Wise Brown
Where Do Diggers Sleep at Night? by Brianna Caplan Sayres
Polar Bear, Polar Bear, What Do You Hear? by Bill Martin Jr.
Everywhere Babies by Susan Marla, Meyers Frazee
Daddy Hugs 1 2 3 by Karen Katz
"More More More," Said the Baby by Vera B Williams
I Love You to the Moon and Back by Amelia Hepworth
If Animals Kissed Good Night by Ann Whitford Paul
The Wonderful Things You Will Be by Emily Winfield Martin
Around the Farm by Mark Rader
On the Night You Were Born by Nancy Tillman
I Love You Through and Through by Bernadette Rossetti-Shustak
Giraffes Can't Dance by Giles Andreae
Llama Llama Red Pajama by Anna Dewdney
Green Eggs and Ham by Seuss
Bear Snores On by Karma Wilson
Pajama Time by Sandra Boynton
Potty by Leslie Patricelli
The Very Busy Spider by Eric Carle
See, Touch, Feel by Roger Priddy
Are You My Mother ? by P. D. Eastman
All the World by Liz Garton Scanlon
Please, Baby, Please by Spike Lee
Night Night Farm by Roger Priddy
8 Little Planets by Chris Ferrie
Look, Look! by Peter Linenthal
Toes, Ears, & Nose! by Marion Dane Bauer
Wild Animals by Little Hippo Books
Little Feminist Board Book Set by Mudpuppy
Tails by Matthew van Fleet
Each Peach Pear Plum by Allan Ahlberg
Jane Foster's Black and White by Jane Foster
Livre des bruits by Soledad Bravi
Leo Loves Baby Time by Anna McQuinn
On My Leaf by Sara Gillingham by