Best Books For 2 Year Olds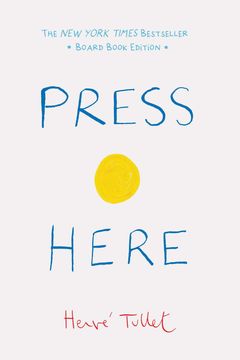 A delightful and interactive book perfect for young readers and toddlers! Press the yellow dot on the cover and follow the instructions for an imaginative journey filled with surprises. With each page, children will be encouraged to press, shake, and tilt the book to see what happens next. A fun way to teach cause and effect, this unique picture book will keep kids giggling with delight as the dots multiply and change direction. Perfect for read-aloud fun for all ages, especially children ages 4-8.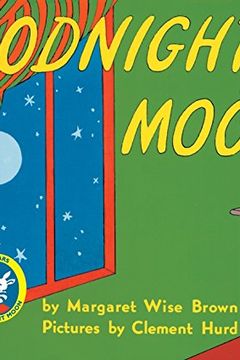 Say goodnight to everything in the cozy, softly lit room with the little bunny tucked away in bed. This classic children's book is a perfect lullaby for the end of the day. With its quiet poetry and soothing illustrations, it's no wonder Goodnight Moon is a beloved favorite for generations of readers and a must-have for every bookshelf. Perfect for baby showers and other special events!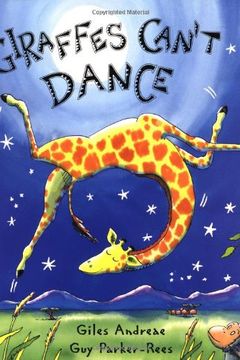 A giraffe named Gerald dreams of dancing, but is mocked by the other animals for his skinny legs and long neck. Determined to prove them wrong, Gerald seeks help from a wise cricket and learns to sway to his own tune at the Jungle Dance.
Adorable animal characters come to life in this charming children's book. With vivid and bold illustrations by Eric Carle, along with catchy and rhythmic writing by Bill Martin Jr., young readers will love joining the parade of a happy frog, a purple cat, a blue horse, and a yellow duck.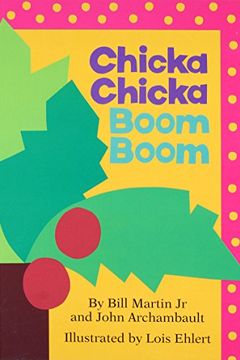 Get ready to sing and dance with the lowercase alphabet in this rhythmic and rhyming baby book. Follow the adventure of A, B, and C as they climb to the top of the coconut tree, only to be joined by the rest of the gang. But what happens when the palm tree can't handle the weight of all 26 letters? Find out in this delightful tale filled with attitude and humor.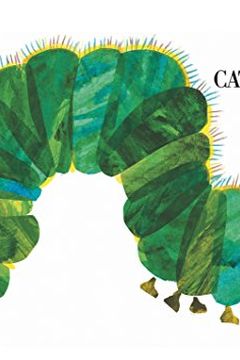 Follow the transformation of a hungry caterpillar as he munches his way through apples, plums, and more in this beloved classic children's book. From his tiny egg to his stunning transformation into a butterfly, experience the wonder of nature with stunning illustrations and a delightful story that has been passed down from generation to generation. Perfect for sharing with the little ones in your life, this audiobook will both delight and educate even the youngest listener.
A heartwarming story about the unconditional love shared between a little hare and his father figures. Shortlisted for prestigious awards, it beautifully shows that love cannot easily be measured. Perfect for children and adults alike.
A beloved classic, Dear Zoo by Rod Campbell is a delightful lift-the-flap book where young readers discover the animals the zoo sends - from monkeys to lions to elephants. With bold artwork and a catchy refrain, this book is a charming addition to any child's collection.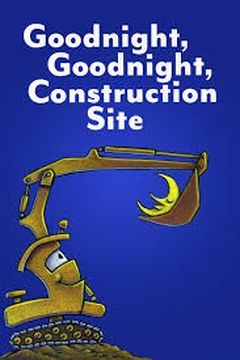 A vibrant and soothing board book perfect for small hands! This #1 New York Times bestselling children's book is a surefire bedtime favorite for truck-crazy kids everywhere. With gentle rhyming text and vibrant illustrations, even the toughest readers will want to rest their wheels and drift to sleep with this sweet story. Don't miss out on the long-awaited sequel, Mighty, Mighty, Construction Site, available for preorder now!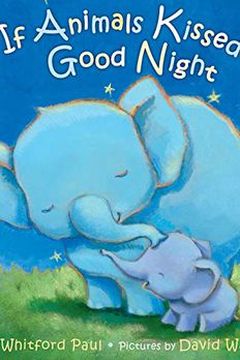 Discover a charming bedtime story about how animal families might say good night. Through whimsical illustrations and playful verse, explore how a young girl imagines different animal pairs would kiss good night, including Sloth and her baby who move so slooowwwww. Perfect for bedtime snuggles, now available in board book format.
Where's Spot? by Eric Hill
Where Do Diggers Sleep at Night? by Brianna Caplan Sayres
The Monster at the End of this Book by Jon Stone
Don't Let the Pigeon Drive the Bus! by Mo Willems
Moo, Baa, La La La! by Boynton
First 100 Words by Priddy, Roger [Priddy Books, 2005] Board book [Board book] by Priddy
Grumpy Monkey by Suzanne Lang
The Going to Bed Book by Sandra Boynton
Potty by Leslie Patricelli
Little Pea by Amy Krouse Rosenthal
The Wonderful Things You Will Be by Emily Winfield Martin
We're Going on a Bear Hunt by Michael Rosen
Tiger Who Came To Tea by Judith Kerr
Peek-A Who? by Nina Laden
Good Night, Gorilla by Peggy Rathmann
From Head to Toe by Eric Carle
Love Makes a Family by Sophie Beer
Theres A Bear On My Chair by Ross Collins
You Are Light by Aaron Becker
I Love You to the Moon and Back by Amelia Hepworth
The Gruffalo by Julia Donaldson
I Love You, Stinky Face by Lisa McCourt
I Want My Hat Back by Jon Klassen
Knuffle Bunny by Mo Willems
Mr. Tiger Goes Wild by Peter Brown
Freight Train by Donald Crews
Yummy Yucky by Leslie Patricelli
Peekaboo Morning by Rachel Isadora
Little Hoot by Amy Krouse Rosenthal
You Hold Me Up by Monique Gray Smith
The Baby's Catalogue by Janet Ahlberg
P is for Potty! by Naomi Kleinberg
My First Library by Wonder House Books
Room on the Broom by Julia Donaldson
The Pout-Pout Fish by Deborah Diesen
Little Blue Truck Leads the Way board book by Alice Schertle
Llama Llama Misses Mama by Anna Dewdney
The World Needs More Purple People by Kristen Bell
Pete the Cat by James Dean
I Am A Bunny by Ole Risom
I Like Myself! by Karen Beaumont
Llama Llama Red Pajama by Anna Dewdney
Green Eggs and Ham by Seuss
Blue Hat, Green Hat by Sandra Boynton
The Napping House by Audrey Wood
Bear Snores On by Karma Wilson
We Found a Hat by Jon Klassen
A Little Stuck by Oliver Jeffers
There Was an Old Lady Who Swallowed a Fly by Pam Adams
Big Red Barn by Margaret Wise Brown
This Is Not My Hat by Jon Klassen
Peace At Last by Jill Murphy
All the World by Liz Garton Scanlon
National Geographic Little Kids First Big Book of Animals by Catherine Hughes
My Magical Words by Becky Cummings
Little blue box of brigth and early by Dr. Seuss
First 100 Padded by Roger Priddy
Baby University Board Book Set by Chris Ferrie
Oh No George by Chris Haughton
Richard Scarry's Best Mother Goose Ever by Richard Scarry
Eating the Alphabet by Lois Ehlert
My Big Animal Book. by Roger Priddy
Peppa Pig At the Zoo BOARD by Peppa Pig
TouchThinkLearn by Xavier Deneux
Alphablock by Christopher Franceschelli
Opposites by Sandra Boynton
Hello Hello by Brendan Wenzel
Scholastic reader, Level 1 by Jean Marzollo
Is Everyone Ready for Fun? by Jan Thomas
You Can't Take An Elephant On the Bus by Patricia Cleveland-Peck
Old MacDonald Had a Truck by Steve Goetz
Help! My Dinosaurs are Lost in the City! by Webber Books
I Thought I Saw a Lion! by Templar Books
The Go-Away Bird by Julia Donaldson
That's Me Loving You by Amy Krouse Rosenthal
Here's A Little Poem by Jane Yolen
By Fuller, RachelHardcover on 01-Feb-2010 by Rachel Fuller
Winnie Pooh Goodnight Pooh Bedtime Peepo by
Roald Dahl's 123 by Roald Dahl
Roald Dahl's Colours by Roald Dahl
How Do You Say I Love You? by Hannah Eliot