Best Books For 5 Year Olds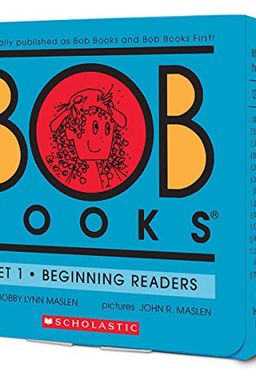 A colorful and engaging set of books for beginning readers, Bob Books Set 1 makes learning to read fun and easy. Each book gradually introduces new letter sounds, allowing children to build their confidence while enjoying simple sentences with short vowels and three-letter words. With their unique box and vibrant illustrations, Bob Books Set 1 is sure to bring big success to little readers.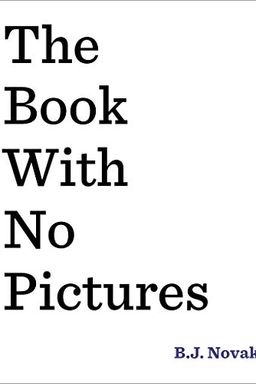 This charmingly witty read will have you in stitches, despite its lack of pictures. The Book With No Pictures encourages readers to let their imagination run wild, creating their own silly sounds and ridiculous voices along the way. With its ingeniously imaginative approach, this book teaches young children that storytelling is more than just pictures, introducing them to the idea that the written word can be an endless source of mischief and delight. Get ready for some serious laughter!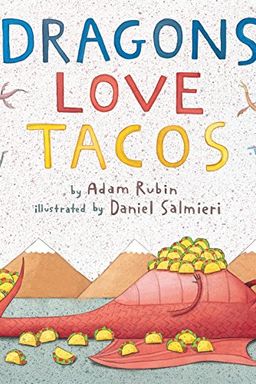 Dragons love tacos of all kinds, but be careful with the salsa! This scrumptious New York Times bestseller is a hilarious tale of dragons, tacos, and the trouble spicy salsa can bring. From the award-winning team behind Those Darn Squirrels!, this laugh-out-loud book is perfect for sharing with new friends and enjoying a tasty snack.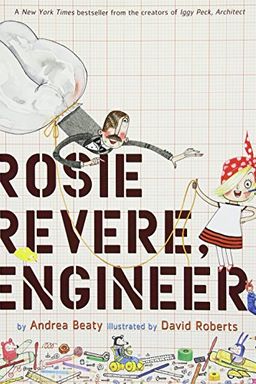 This inspiring children's book explores the story of Rosie, a young girl who dreams of becoming an engineer. With the help of her great-great-aunt Rose, Rosie sets out to build a contraption that will help her aunt achieve her lifelong dream of flying. Although the contraption ultimately fails, Rosie learns an important lesson from her aunt - that true failure only comes when we give up. Through themes of perseverance and creativity, Rosie Revere, Engineer is a must-read for any young reader with big dreams.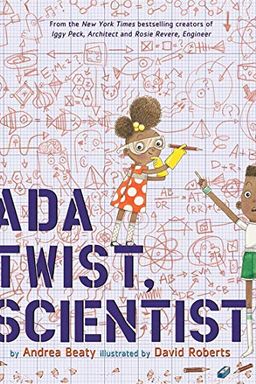 Join Ada, an imaginative and curious scientist, on her quest to find the source of a terrible smell in her house. Ada is not afraid of failure and conducts scientific experiments in the name of discovery. Follow Ada's journey as she learns to turn her failures into success and continues to pursue her passion for science.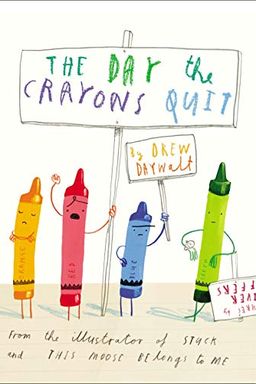 This playful, imaginative story will leave children laughing and playing with their crayons in a whole new way. Debut author Drew Daywalt and New York Times bestseller Oliver Jeffers create a colorful solution to poor Duncan's problem: all of his crayons have quit! Each color has its own hilarious reason for no longer wanting to be used. What will Duncan do without his crayons? Find out in this charming book.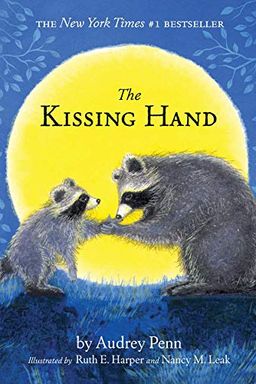 Experience a heartwarming tale about Chester Raccoon's fears of starting school in the forest. Mrs. Raccoon shares a family secret called "The Kissing Hand" to comfort him and give reassurance of her love. This children's classic has touched the lives of millions, especially during times of separation. Widely used by kindergarten teachers on the first day of school, the book also includes stickers to keep the Kissing Hand alive.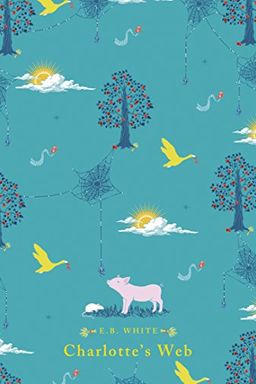 A heartwarming tale of friendship, love, life, and death, this classic children's book is beloved by generations. Written by E.B. White, the author of Stuart Little and The Trumpet of the Swan, the story follows the unlikely friendship between a little pig named Wilbur and a wise spider named Charlotte. With newly colorized illustrations by acclaimed artist Rosemary Wells, this paperback edition is guaranteed to capture the hearts of readers young and old.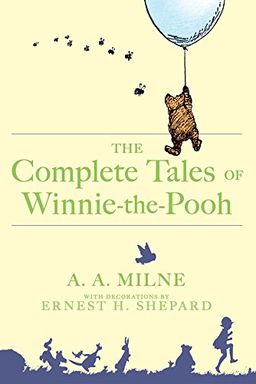 Explore the whimsical world of the Thousand Acre Wood in this beloved collection of stories featuring Winnie-the-Pooh and his friends. Meet Piglet, Eeyore, Tigger, Kanga, Christopher Robin, and more, as they embark on charming and heartwarming adventures. Follow the lovable bear of "very little brain" as he dispenses his sage advice and showcases his steadfast loyalty to his friends. The delicate paintings and playful prose have captivated generations of children, making this collection an enduring classic.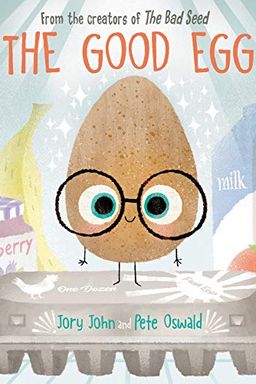 In this bestselling children's book, readers are introduced to the good egg who feels the pressure to always be perfect amongst a dozen of unruly eggs. Authored by Jory John and beautifully illustrated by Pete Oswald, this tale highlights the value of balance, self-care and the acceptance of loved ones, flaws and all. Perfect for shared story time and reading aloud, this charming story is a perfect addition to any child's bookshelf.
Pete the Cat by James Dean
Chrysanthemum by Kevin Henkes
Don't Let the Pigeon Drive the Bus! by Mo Willems
Last Stop on Market Street by Matt de la Peña
Green Eggs and Ham by Seuss
Bob Books Set 2 by Bobby Lynn Maslen
Click, Clack, Moo Cows That Type by Doreen Cronin
A Fish Out of Water by Helen Palmer
Where the Wild Things Are by Maurice Sendak
The Rainbow Fish by Marcus Pfister
Cloudy With a Chance of Meatballs by Judi Barrett
One Fish Two Fish Red Fish Blue Fish by Dr. Seuss
Charlie and the Chocolate Factory by Roald Dahl
May I Please Have a Cookie? by Jennifer E. Morris
Mercy Watson to the Rescue by Kate Dicamillo
Bob Books Set 3 by Bobby Lynn Maslen
Rainbow Goblins by Ul de Rico
Uni the Unicorn by Amy Krouse Rosenthal
Theres A Bear On My Chair by Ross Collins
National Geographic Readers by Laura Marsh
Fantastic Mr. Fox by Roald Dahl
Ice Cream Soup by Ann Ingalls
Peter Pan by J. M. Barrie
I'm Gonna Like Me by Jamie Lee Curtis
Me and My Dragon by David Biedrzycki
It's Hard to Be Five by Jamie Lee Curtis
Raggedy Ann Stories by Johnny Gruelle
Hippos Are Huge! by Jonathan London
How Do You Dance? by Thyra Heder
Crocodiles Need Kisses Too by Rebecca Colby
An Atlas of Imaginary Places by Mia Cassany
Sharks by Catriona Clarke
The Baby Tree by Sophie Blackall
Mr. Popper's Penguins by Richard Atwater