Best Books For 7 Year Olds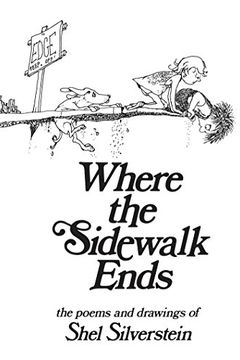 Experience the imaginative world of Shel Silverstein's classic poetry collection, Where the Sidewalk Ends. Meet a boy who turns into a TV set, a whale-eating girl, and other fascinating characters. The poems are both outrageously funny and profound, making it a beloved book for generations. With its excellent sense of rhymes and alliteration, this masterful collection is a pleasure to read aloud, making it one of Parent & Child magazine's 100 Greatest Books for Kids. Join the delightful adventure of Where the Sidewalk Ends and discover why Silverstein's unique creativity has captivated readers for decades.
Join Dog Man and his pack in a new adventure filled with humor and suspense from the bestselling author and artist, Dav Pilkey! In this book, Dog Man faces his toughest challenge yet and enlists the help of his loyal buddies to save the day. With themes of empathy, kindness, and persistence, this book is great for readers of all ages. Get ready to howl with laughter and witness the power of doing good!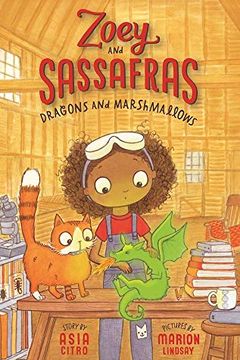 This enchanting book series, Zoey and Sassafras, combines magic, science, mystery, and adventure for readers of all ages. Follow Zoey and her best friend Sassafras as they discover a secret that brings injured magical animals to their backyard barn for help. In the first book, Zoey and Sassafras must use their skills to figure out what's ailing a sick baby dragon named Marshmallow. Will they be able to save the day? Find out in Dragons and Marshmallows.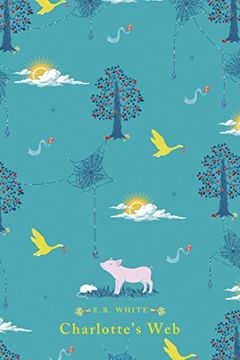 A heartwarming tale of friendship, love, life, and death, this classic children's book is beloved by generations. Written by E.B. White, the author of Stuart Little and The Trumpet of the Swan, the story follows the unlikely friendship between a little pig named Wilbur and a wise spider named Charlotte. With newly colorized illustrations by acclaimed artist Rosemary Wells, this paperback edition is guaranteed to capture the hearts of readers young and old.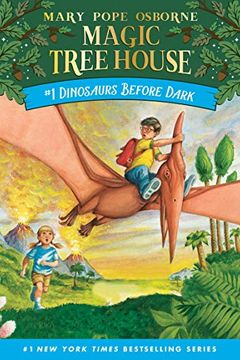 Travel back in time with Jack and Annie in this enchanting middle-grade book series to a prehistoric past of dinosaurs and adventure. Follow their first fantasy quest in the Magic Tree House as they are whisked away by a mysterious tree house and must find their way back home before dark. Will they survive and escape the hungry jaws of a dinosaur or remain lost in time forever? Find out in this thrilling read.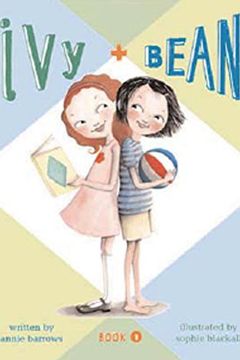 This captivating children's book revolves around two girls, Bean and Ivy, who initially think they have nothing in common. However, a timely rescue turns them into unlikely friends. The story is full of fun, vivid characters, and laughs, making it a delightful and irresistible read for all.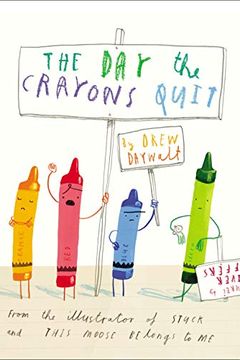 This playful, imaginative story will leave children laughing and playing with their crayons in a whole new way. Debut author Drew Daywalt and New York Times bestseller Oliver Jeffers create a colorful solution to poor Duncan's problem: all of his crayons have quit! Each color has its own hilarious reason for no longer wanting to be used. What will Duncan do without his crayons? Find out in this charming book.
Embark on a journey to Never Land with four best friends who are whisked away to a magical world of fairies and adventure. This collection includes the first four Never Girls books, filled with wishes that come true and unforgettable tales. With beautiful illustrations, these stories are perfect for young readers who dream of exploring fanciful worlds beyond their imagination.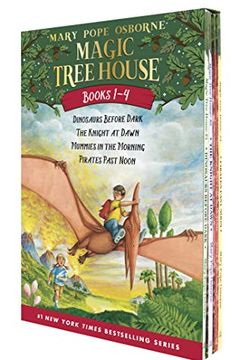 Magic Tree House
Dinosaurs Before Dark, The Knight at Dawn, Mummies in the Morning, and Pirates Past Noon
Explore the world of time travel and adventure with the Magic Tree House series! Join siblings Jack and Annie as they discover a mysterious tree house filled with books, taking them on journeys to different times and places. From hatching baby dinosaurs to finding pirate treasure, these beloved stories are perfect for young readers. Don't miss the first four titles, Dinosaurs Before Dark, The Knight at Dawn, Mummies in the Morning, and Pirates Past Noon.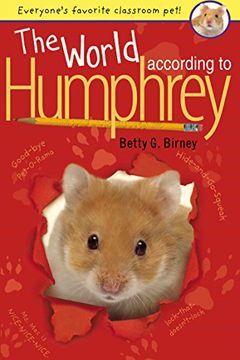 "The World According to Humphrey" is a heartwarming tale about a classroom pet hamster named Humphrey, who teaches readers valuable lessons about life through his observations. Join Humphrey as he has FUN-FUN-FUN in class and spends his weekends on sleepovers with different students. With his new friends, he learns to read, write, and shoot rubber bands, all while navigating the dangers of having a teacher who's out to get him. Kids will love Humphrey and his charming adventures!
The Tale of Despereaux by Kate Dicamillo
Meet Yasmin! by Saadia Faruqi
Amelia Bedelia Means Business by Herman Parish
Jasmine Toguchi, Mochi Queen by Debbi Michiko Florence
Toys Go Out by Emily Jenkins
Ada Twist, Scientist by Andrea Beaty
Harry Potter And The Sorcerer's Stone by J. K. Rowling
The Giving Tree by Shel Silverstein
The Book with No Pictures by B. J. Novak
Green Eggs and Ham by Seuss
Where the Wild Things Are by Maurice Sendak
The Dot by Peter H Reynolds
Ivy and Bean's Treasure Box by Annie Barrows
The Bad Guys by Aaron Blabey
The Bad Guys Box Set by Aaron Blabey
Unicorn Academy #1 by Julie Sykes
Amelia Bedelia Chapter Book 4-Book Box Set by Herman Parish
Junie B. Jones's First Boxed Set Ever! by Barbara Park
Cat Kid Comic Club by Dav Pilkey
Rise of the Earth Dragon by Tracey West
The Princess in Black by Shannon Hale
The Hundred Dresses by Eleanor Estes
Lost Treasure of the Emerald Eye by Geronimo Stilton
Zita the Spacegirl by Ben Hatke
The Best Seat in Second Grade by Katharine Kenah
Battle Bunny by Jon Scieszka
Dory Fantasmagory by Abby Hanlon
Never Girls #1 by Kiki Thorpe
George's Marvelous Medicine by Roald Dahl
Rise of the Balloon Goons by Troy Cummings
The School is Alive! by Jack Chabert
Beatrice Zinker Upside Down Thinker by Shelley Johannes
Mia Mayhem Is a Superhero! by Kara West
Cat Ninja by Matthew Cody
Lulu Goes to Witch School by Jane O'Connor
Mindy Kim and the Yummy Seaweed Business by Lyla Lee
The Adventures of Captain Underpants by Dav Pilkey
Fox & Rabbit by Beth Ferry
Katie Fry, Private Eye #1 by Katherine Cox
King & Kayla and the Case of the Missing Dog Treats by Dori Hillestad Butler
Ellie, Engineer by Jackson Pearce
The Magic Mirror by Anna Staniszewski
Tales of Sasha 3 Books in 1! by Alexa Pearl
The Amazing Life of Azaleah Lane by Nikki Shannon Smith
Absolutely Alfie and the Furry, Purry Secret by Sally Warner
Rickshaw Girl by Mitali Perkins
The High-Skies Adventures of Blue Jay the Pirate by Scott Nash
The New Kid at School by Kate McMullan
The Case of the Missing Cheetah by Veronica Mang