Best Books on Passive Income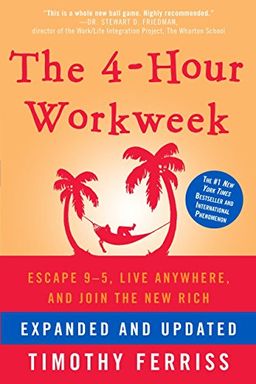 Revolutionize the way you work and live with The 4-Hour Workweek. This guide to luxury lifestyle design provides practical tips and case studies to help you escape the rat race, travel the world, and earn a monthly five-figure income with zero management. Learn how to outsource your life to overseas virtual assistants for $5 per hour, eliminate 50% of your work in 48 hours, and trade a long-haul career for frequent mini-retirements. The newly expanded edition includes real-world templates and the latest tools and tricks for living like a diplomat or millionaire without being either.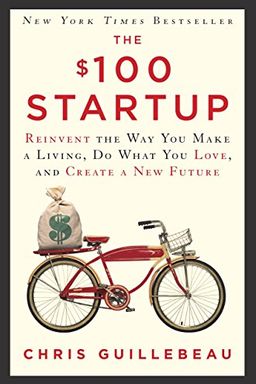 The $100 Startup
Reinvent the Way You Make a Living, Do What You Love, and Create a New Future
Learn how to create a life of adventure, meaning, and purpose while earning a good living with this guide. Using real-life case studies, this book will teach you how to turn your passions into a profitable business, even if you have no special skills, MBA, or employees. With practical advice, you'll learn how to start small, avoid common mistakes, and find the perfect intersection between what you love and what others will pay for. This book will inspire and guide you towards a fulfilling life and help you help others do the same.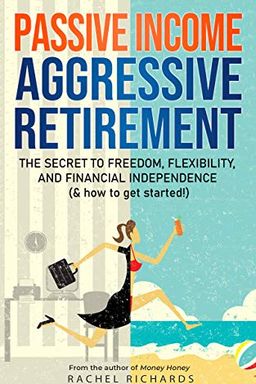 Achieve financial freedom earlier than expected through passive income with Rachel Richards' helpful guide. Learn about 28 proven streams of passive income, and gain the knowledge needed to retire early without penny-pinching. With realistic advice and strategies, you'll discover ways to create residual income and live life on your terms. Whether you're a beginner or not, Passive Income, Aggressive Retirement will teach you everything you need to know to get started. Join the movement towards financial independence and start living the life you love.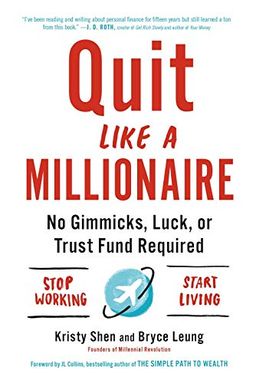 Retire early and live life on your terms with this bold and contrarian guide to financial independence. Learn how to build a million-dollar portfolio, survive bear markets, and use proven strategies to cut down on spending without sacrificing your quality of life. With a reproducible formula and a no-nonsense approach, Quit Like a Millionaire is the ultimate guide to quitting the rat race and achieving your financial goals.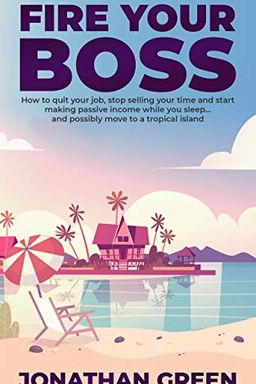 Fire Your Boss
How to quit your job, stop selling your time and start making passive income while you sleep…and possibly move to a tropical island (Serve No Master)
Learn how to break free of the underpaying labor market and start your journey to financial and emotional freedom with Fire Your Boss. This book provides actionable tips on building up passive revenue streams that can support you when shocks hit the market and the economy turns against you. Discover the power of controlling your income and start chasing your dreams without letting stress and fear hold you back. Join this amazing journey and take control of your destiny by clicking the BUY NOW button at the top of this page!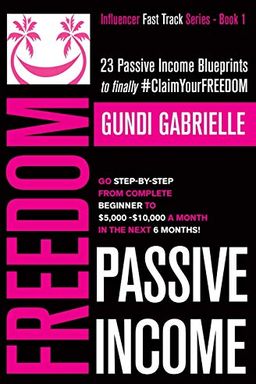 Discover the freedom of Passive Income! This book provides 23 Step-by-Step Blueprints to make Passive Income achievable for everyone, even beginners. Learn solid, proven strategies for financial freedom without get-rich-quick schemes. If you're ready to pursue your passions and escape the rat race, this book is for you. Get a Tour-de-Force Ride through the many realms of passive income entrepreneurship and choose the best path for you with an action plan in place. Get excited about your financial future with this fun and engaging read!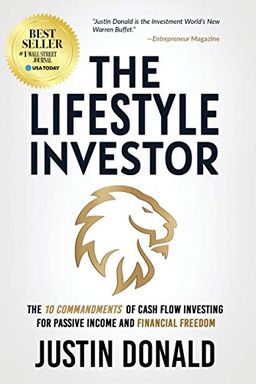 Looking for a system to achieve financial freedom and live life on your terms? Look no further than The Lifestyle Investor, a #1 Wall Street Journal Bestseller! With a proven system for low-risk cash flow investing, Justin Donald shows you how to create passive income streams, reduce your investment risk, and multiply your wealth. His 10 Commandments of Lifestyle Investing© will help you replace your job with profitable investments, just like he did before his 40th birthday. Join the ranks of super-achievers and start experiencing wealth and freedom today!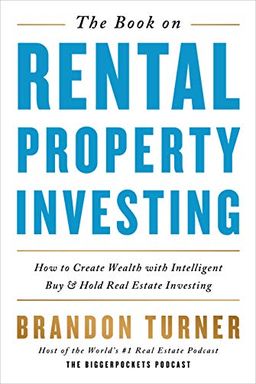 This comprehensive guide is a must-read for anyone looking to use real estate investing to build wealth or achieve financial freedom. Packed with practical strategies and advice from an active real estate investor, this book covers everything from building an achievable plan to financing rentals and keeping your wealth by deferring taxes. With nearly 400 pages of in-depth content, you'll learn how to successfully invest in rental properties and avoid common pitfalls.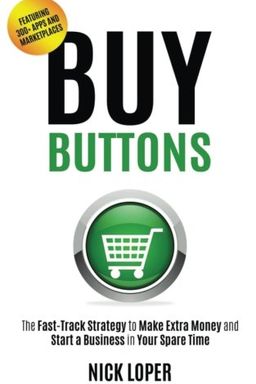 Buy Buttons
The Fast-Track Strategy to Make Extra Money and Start a Business in Your Spare Time
Discover novel income streams and learn how to boost your earning potential without leaving your day job with "Buy Buttons." Nick Loper guides readers towards maximizing their earning power through marketplaces that are already established. You'll receive insights on how to diversify your revenue sources while navigating through over 300 selling platforms. You'll be in good company with countless SideHustleNation.com readers who have implemented Nick's strategy, resulting in thousands of dollars a month in side income. Start generating revenue today and grab your copy of Buy Buttons!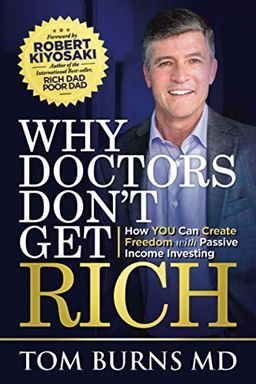 Discover the path to financial freedom and true wealth with Why Doctors Don't Get Rich. Written by an entrepreneur/doctor who achieved financial independence, this self-help book offers a beginner's guide to passive income, with lessons on how to think like the rich, make money work for you, and protect your wealth. With a foreword by Robert Kiyosaki, author of RICH DAD POOR DAD, this book is perfect for those on the journey to financial independence. Take control of your time and life, and become a "rich doctor" who lives with purpose, passion, and service.
The Unemployed Millionaire by Matt Morris
How to Make $100,000 per Year in Passive Income and Travel the World by Chase Andrews
Click Millionaires by Scott Fox
Passive Income Ideas by Frank Coles
The Power of Passive Income by Nightingale-Conant, The Staff of Entrepreneur Media