Best Steampunk Books

This thrilling novel follows Prince Aleksander, a fugitive with only a battered war machine and his crew for support, and Deryn Sharp, a brilliant but disguised airman in the British Air Service. As World War I looms, their paths intertwine in a fantastical journey that will leave an impact on their lives forever.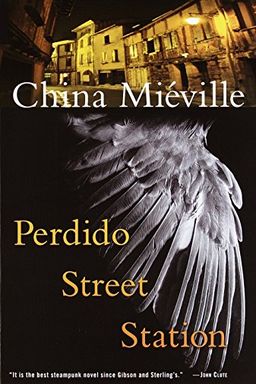 A gifted scientist in the city of New Crobuzon is suddenly faced with unprecedented challenges when a half-bird, half-human creature seeks his help. As his curiosity leads him to delve into the unknown, a terrifying transformation unfolds that threatens the entire city. Discover the eerie and unique world of this science fiction novel.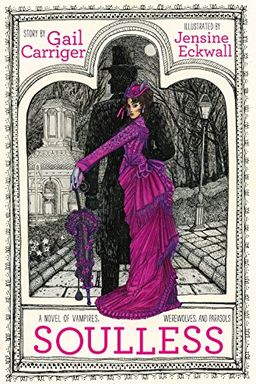 In this intriguing novel, a spinster without a soul finds herself in a world of trouble when she accidentally kills a vampire and is blamed for mysterious disappearances within London's high society. With a loud, gorgeous werewolf investigating her every move, can she clear her name and uncover the true enemy? And will her unique ability to negate supernatural powers be a help or a hindrance? Expect unexpected twists and turns, as well as a healthy serving of treacle tart.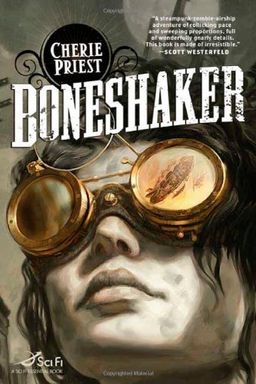 In an alternate history version of the Pacific Northwest, a catastrophic invention unleashed the living dead. Sixteen years later, Briar Wilkes is a widow with a ruined reputation and a teenage son to support. But when her son undertakes a dangerous quest to rewrite history, Briar must venture into a city overrun with undead, air pirates, and dangerous refugees to bring him back alive.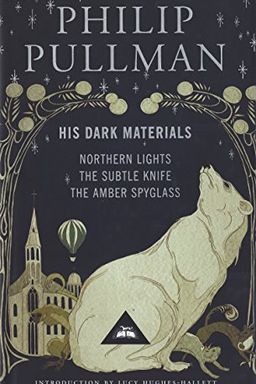 Enter a parallel universe where science, theology, and magic intertwine. Follow Lyra, an orphan, on her quest to understand the mysterious Dust phenomenon and to rescue kidnapped children. Along the way, Lyra joins forces with Will, who possesses a knife that cuts windows between different worlds. As the young duo fights against celestial powers, they uncover the truth about Lyra's destiny and the war they are caught up in. Experience a spellbinding adventure featuring armoured polar bears, witches and daemons. HIS DARK MATERIALS blends metaphysical speculations with bravura storytelling, reimagining Milton's Paradise Lost in an audacious and profound way. A monumental and enduring achievement.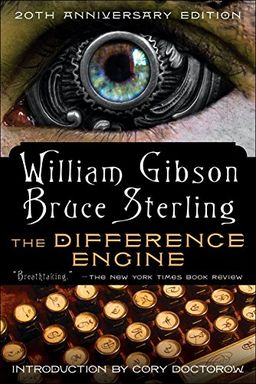 This sci-fi thriller takes readers back to the Industrial Revolution, where steam-driven cybernetic Engines power technology that's centuries ahead of its time. Three dynamic characters -- a dishonored woman, an explorer, and a spy -- embark on a dangerous adventure after discovering a box of mysterious Engine cards. This collaborative novel by two world-famous science fiction authors is part detective story, part historical fiction, and all action. Prepare to step into a world where the past and future collide in unexpected ways.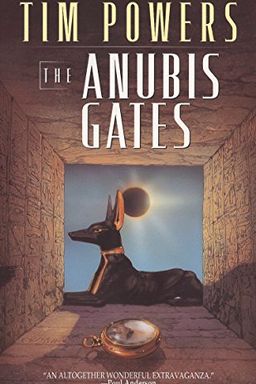 A specialist in the work of William Ashbless finds himself stranded in Regency London after accepting an invitation to guide time-traveling tourists. In this thrilling adventure, he is caught up in a web of danger and intrigue involving rival bands of beggars and Egyptian sorcerers. Along the way, he befriends Samuel Taylor Coleridge and uncovers mysterious secrets about Ashbless. Get lost in this fascinating tale of time travel and dark forces.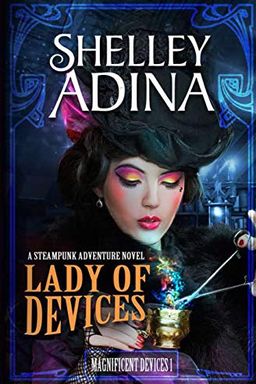 Step into the world of Victorian London, where steam runs the world and women are expected to do nothing more than pour tea and sew. Follow the story of Claire Trevelyan, a young woman with talents beyond the ballroom, who finds herself down and out on the mean streets of London after her father loses their estate. But with her resources and intellect, she turns fortune on its head and becomes the Lady of Devices, a new leader in the underworld. When she meets Andrew Malvern, a member of the Royal Society of Engineers, she realizes her talents may help her realize her dreams and his, if they can both stay alive long enough to see that sometimes the closest friendships can trigger the greatest betrayals.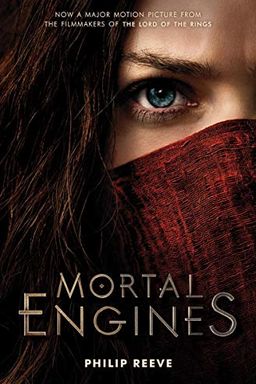 In a world of Municipal Darwinism, where cities hunt and devour each other, London is hiding from bigger, hungrier cities. But as Lord Mayor Mangus Crome's plans unfold, chaos ensues. Tom, a third-class apprentice, saves London's Head Historian from a young assassin's attack and is thrust into a dangerous adventure that takes him to the Out-Country. Author Philip Reeve presents a dark and unforgettable story filled with betrayal and surprises.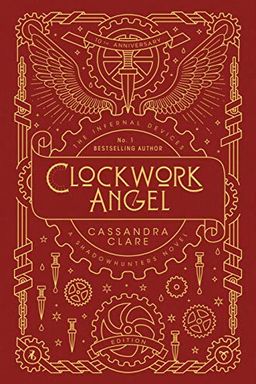 Venture into the dangerous Downworld of Victorian London, where vampires, warlocks, and other supernatural creatures lurk in the shadows. Sixteen-year-old Tessa Gray possesses a rare ability coveted by a shadowy figure known as the Magister, who will stop at nothing to claim her power. With the help of the Shadowhunters, Tessa embarks on a perilous journey to find her missing brother and uncover the truth behind the Magister's motives. But with two enchanting best friends vying for her attention and the fate of the world at stake, Tessa must choose where her loyalties lie and whether love can conquer all.
The Half-Made World by Felix Gilman
The Alchemy of Stone by Ekaterina Sedia
The Diamond Age by Neal Stephenson
Retribution Falls by Chris Wooding
The Warlord of the Air by Michael Moorcock
Infernal Devices by K. W. Jeter
Agatha H. and the Airship City by Kaja Foglio
The Iron Duke by Meljean Brook
Worldshaker by Richard Harland
Heart of Veridon by Tim Akers
Homunculus by James P. Blaylock
The Steampunk Trilogy by Paul di Filippo
The Cinder Spires by Jim Butcher
Girl Genius Omnibus Volume One by Phil Foglio
Storming by K. M. Weiland
Against the Day by Thomas Pynchon
Blameless by Gail Carriger
Howl's Moving Castle by Diana Wynne Jones
Mortal Engines 8 Book Collection by
The Little Ships by J A Sutherland
The League of Extraordinary Gentlemen by Alan Moore
Changeless by Gail Carriger
Dearly, Departed by Lia Habel
Beneath London by James P. Blaylock
Clockwork Heart by Dru Pagliassotti
Cold Magic by Kate Elliott
Clockwork Angels by Kevin J. Anderson
Homunculusby James P. Blaylock by James P. Blaylock
The Clockwork Scarab by Colleen Gleason