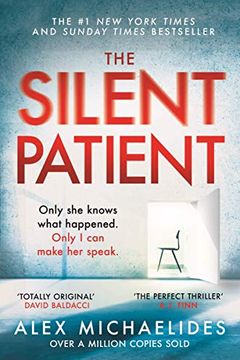 Unravel the mystery behind a chilling crime that left a woman silent for six years. Alicia Berenson had a charmed life until she shot her husband in the head, never speaking another word since. Discover the truth behind her tragic story in this gripping novel.
A thrilling exploration of a marriage gone wrong from one of the most acclaimed suspense writers of our time. When the clever and beautiful wife of a small-town golden boy disappears on their fifth wedding anniversary, the pressure mounts as rumors fly and suspicions rise. With razor-sharp writing and intricate plot twists, this dark psychological thriller will have you on the edge of your seat until the very end.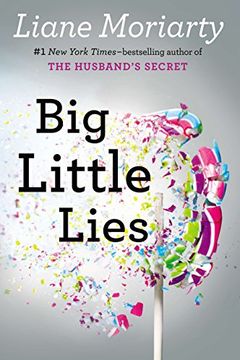 A gripping tale about the dangerous lies people tell themselves just to survive. Three women, Madeline, Celeste, and Jane, all at different crossroads in their lives, are brought together by a tragic incident. This novel explores the complexities of motherhood, marriage, and the little lies we tell that can lead to deadly consequences. A must-read for anyone who loves a good thriller with a strong focus on character development.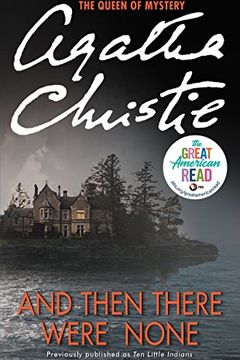 An island mansion off the Devon coast is the setting for a thrilling mystery. Ten strangers, lured by a mysterious host, soon find themselves accused of having guilty secrets. As they are stranded by a violent storm, they begin to die off one by one. Who is the killer, and will anyone survive?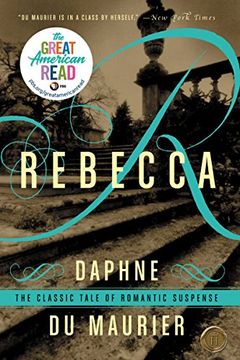 An orphaned lady's maid is swept off her feet by a dashing widower's proposal of marriage. But upon arrival to his country estate, she realizes his late wife's shadow looms large, threatening to destroy their relationship from beyond the grave.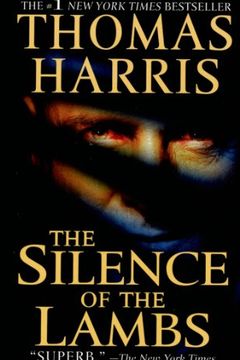 This thriller delves into the depths of a psychopath's mind as an FBI trainee races against time to catch a serial killer. Brace yourself for the ultimate villain of modern fiction: Hannibal Lecter. This bestselling book has sold over five million copies and will leave you silenced with fear.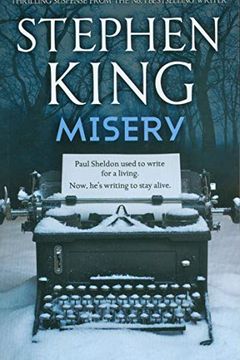 This captivating novel follows a famous writer who is rescued by his Number One Fan after a car accident. But when she discovers what he did to his beloved character, the novelist is held hostage and forced to write exclusively for her. Written by acclaimed author Stephen King, Misery is a thrilling and suspenseful page-turner that is sure to keep readers on the edge of their seats.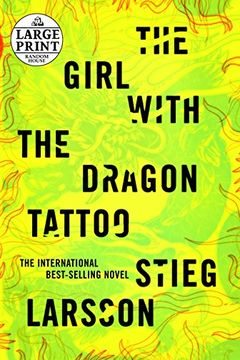 Discover a thrilling murder mystery that combines family saga, love story, and financial intrigue in one complex yet atmospheric novel. Follow journalist Mikael Blomkvist and the enigmatic hacker Lisbeth Salander as they delve deep into a dark world of corruption to uncover the truth behind the disappearance of a wealthy family scion over 40 years ago. Don't miss out on this satisfyingly entertaining read.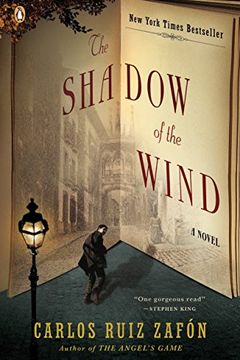 Set in post-war Barcelona, "The Shadow of the Wind" is a tale of mystery, love, and obsession. When Daniel, an antiquarian book dealer's son, discovers a mysterious book by Julian Carax, he begins a quest to find the author's other works. But what he uncovers is a dark secret that leads him on a perilous journey through the city's twisted alleys. Will Daniel solve the mystery before it's too late?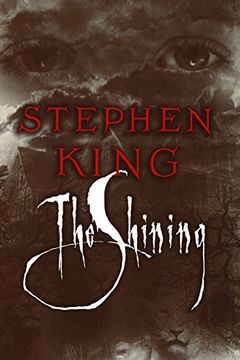 This chilling novel follows Jack Torrance as he begins his new job at the remote Overlook Hotel as the off-season caretaker. He hopes to reconnect with his family and focus on his writing, but as winter sets in, strange and sinister forces gather around the hotel. The only one to notice is his son, Danny, a gifted five-year-old. Get ready for a spine-tingling experience.
Bird Box by Josh Malerman
The Kind Worth Killing by Peter Swanson
I Am Watching You by Teresa Driscoll
Fingersmith by Sarah Waters
Eye of the Needle by Ken Follett
One Flew Over the Cuckoo's Nest by Ken Kesey
The Secret History by Donna Tartt
The Lost Man by Jane Harper
The Hunt for Red October by Tom Clancy
Station Eleven by Emily St. John Mandel
An Untamed State by Roxane Gay
Killing Floor by Lee Child
Long Bright River by Liz Moore
The Wrath & the Dawn by Renée Ahdieh
Then She Was Gone by Lisa Jewell
The Woman In White by Wilkie Collins
The Mother-in-Law by Sally Hepworth
Two Can Keep a Secret by Karen M. McManus
Stieg Larsson's Millennium Trilogy Deluxe Box Set by Stieg Larsson
Divergent / Insurgent / Allegiant / Four 4 Volumes by Veronica Roth
Bones Don't Lie by Melinda Leigh
Lilith's Brood by Octavia E. Butler
Journey Under the Midnight Sun [Paperback] [Jan 01, 2015] Higashino, Keigo by Keigo Higashino
A Dangerous Man by Robert Crais
The Day of the Jackal by Frederick Forsyth
Necessary Lies by Diane Chamberlain
The Count of Monte Cristo by Alexandre Dumas
It Ends with Us by Colleen Hoover
The Murder of Roger Ackroyd by Agatha Christie
Outlander by Diana Gabaldon
The Inheritance Trilogy by N. K. Jemisin
Sovereign by C. J. Sansom
Into Thin Air by Jon Krakauer
The Testaments by Margaret Atwood
The Long Good-Bye by Raymond Chandler
The Institute by Stephen King
The Fix by David Baldacci
Finding Rebecca by Eoin Dempsey
Killing November by Adriana Mather
False Witness by Karin Slaughter