Sort by
Latest Recommendations First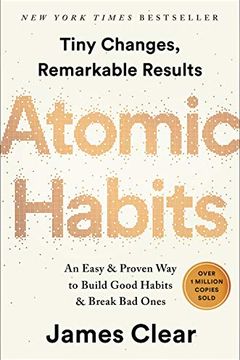 Atomic Habits
An Easy & Proven Way to Build Good Habits & Break Bad Ones
Discover a proven framework for improving every day with Atomic Habits. Written by one of the world's foremost experts in habit formation, James Clear, this instant New York Times bestseller offers practical strategies on how to form good habits, break bad ones, and master the tiny behaviors that lead to remarkable results. Drawing on biology, psychology, and neuroscience, Clear distills complex topics into simple behaviors that can be easily applied to daily life and work. Whether you want to overcome a lack of motivation, design your environment for success, or simply achieve your goals, Atomic Habits will reshape the way you think about progress and give you the tools you need to transform your habits.
It's literally a life changing book. If you let it to be. I read it twice, so far.     
–
source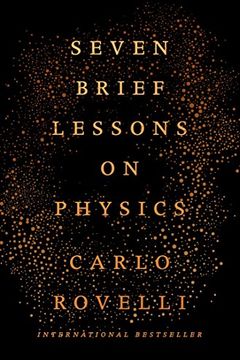 Explore the wonders of modern physics in just under one hundred pages with Seven Brief Lessons. Written by award-winning physicist Carlo Rovelli, this book offers a playful and engaging introduction to quantum mechanics, general relativity, gravity, black holes, and more. Discover the complexity of the universe and our place in it, as Rovelli takes readers to the edges of our knowledge and into the workings of our minds. Experience the joy of discovery and the beauty of the unknown with this major bestseller.
I love this little book. Short but utterly fascinating. Explains the big ideas in physics in a very understandable, and passionate way.     
–
source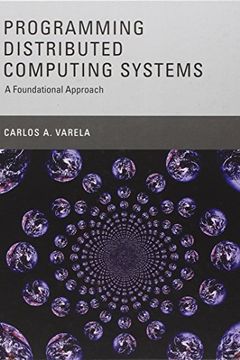 Discover a comprehensive guide to understanding the foundations of concurrent programming and developing distributed computing systems with this book. Covering major theories like the p-calculus, actor model, join calculus, and mobile ambients, you'll learn how to design and reason about distributed and mobile computing systems. Unique in its approach, this book bridges the gap between theory and practice, making it perfect for graduate and advanced undergraduate students in computer science or researchers in the area of programming technology for distributed computing.
Reading it right now. Interesting book. "@RayRoestenburg: Some light reading..     
–
source