Sort by
Latest Recommendations First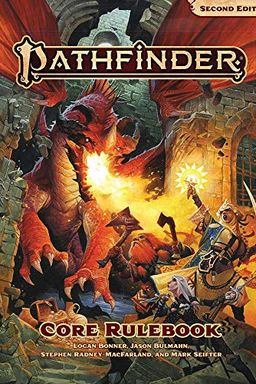 Create a Legendary Hero with PathfinderLooking for a new adventure? Look no further than the Pathfinder Core Rulebook! This guide offers up hundreds of pages of limitless fantasy options to create your own hero. From ancestries like elf, dwarf, and human to classes like bard, sorcerer, and fighter, it's easier than ever to design a character to become a legend. With deep customization options and revised rules to help new players get started quickly, the Pathfinder Core Rulebook is an indispensable guide for any Game Master or fantasy enthusiast.
@mattcolville Very same. I've enjoy Pathfinder for many, many, many years, and they continue to create incredible content. The 2nd Edition book is an absolute delight!     
–
source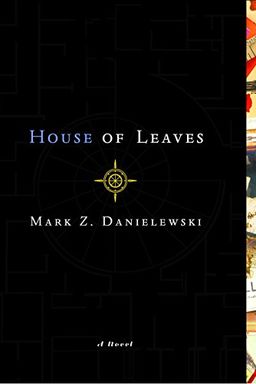 Discover an astonishing novel that took the internet by storm: House of Leaves. Follow the story of a young family who moves into a small home on Ash Tree Lane, only to discover their house is bigger on the inside than it is on the outside. Pulitzer Prize-winning photojournalist Will Navidson and his companion Karen Green face the consequences of this impossibility, including a growing abyss and an unholy growl that soon consumes their dreams. You won't be able to put down this terrifying tale, complete with original colored words, vertical footnotes, and newly added appendices.
@Tyrvani @GeekandSundry @Hydra_Lord @VoiceOfOBrien @executivegoth @Marisha_Ray @LauraBaileyVO @WillingBlam @MaryEMcGlynn @willfriedle House of Leaves.     
–
source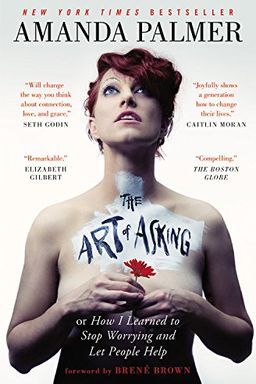 This inspiring book, penned by a rock star, crowdfunding pioneer, and TED speaker, delves into the important topic of asking for help. Through personal stories, the author explores the emotional, philosophical, and practical aspects of asking, and discovers the art of exchange in today's world. Part manifesto, part revelation, this book is a must-read for anyone looking to rethink their own ideas about asking, giving, art, and love.
@captdaf @amandapalmer One of my favorite books, as well as one of my favorite artists. Dresden Dolls 4 life!     
–
source