Nancy Pelosi
Recommended Books
Nancy Patricia Pelosi is a politician serving as Speaker of the United States House of Representatives since 2019, and previously from 2007 to 2011. She is the first woman in U.S. history to hold this position and is the highest-ranking female elected official in United States history.
Sort by
Latest Recommendations First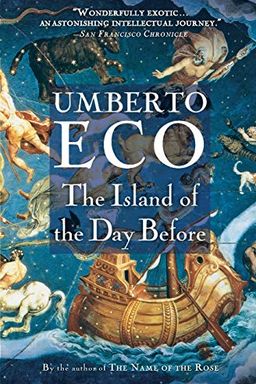 On a shipwrecked vessel in the South Pacific in 1643, Roberto della Griva discovers an abandoned ship with all provisions intact. As he explores the ship, he reminisces about his youth and the lessons he learned. This lyrical tale follows Roberto's search for love and meaning, and the guidance he receives from an old Jesuit who has plumbed the secrets of the universe.
But he wrote a book called The Island of the Day Before, which was enjoyable.     
–
source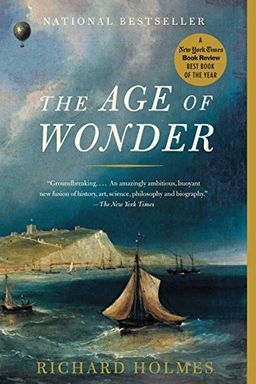 The Age of Wonder
The Romantic Generation and the Discovery of the Beauty and Terror of Science
Explore the birth of the Romantic Age of Science in this absorbing history that delves into the lives of the men and women who made groundbreaking discoveries and inventions at the end of the 18th century. Follow the voyages of Joseph Banks and Captain Cook in search of new worlds, and delve into the astronomical, chemical, poetic, and philosophical discoveries of William Herschel and Humphry Davy. Discover how the great Romantic writers, from Mary Shelley to Coleridge and Keats, were inspired by the scientific breakthroughs of their day. A thrilling evocation of the second scientific revolution, whose consequences still resonate today.
It's about discovery, and whether it's discovery in the stars, or discovery in South Pacific, or discovery in science, or discovery in the arts, and I love that.     
–
source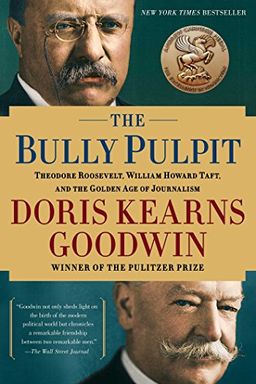 Explore the dynamic history of the Progressive era through the intense friendship of Theodore Roosevelt and William Howard Taft in The Bully Pulpit. This tale is filled with drama, intrigue, and a brutal fight for the presidential nomination that divided their wives, children, and closest friends. Discover the impact of the muckraking press, which helped Roosevelt push the government to shed its laissez-faire attitude towards corrupt politicians and exploitive corporations. Goodwin's narrative is based on primary materials, including over 400 letters between Roosevelt and Taft. This major work of history demonstrates Goodwin's ability to combine scholarly rigor with accessibility.
Which I totally loved the book the VAT William Howard Taft and Teddy Roosevelt it was they both were such outstanding leaders in the Republican Party, as a matter of fact they were wonderful and I love that .     
–
source