Sort by
Latest Recommendations First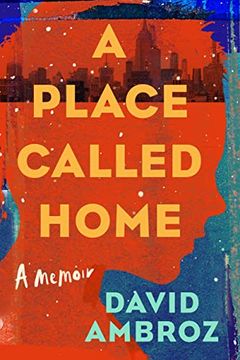 "From homelessness to child welfare advocate: A galvanizing memoir of resilience and hope. Follow David Ambroz's journey as he overcomes the challenges of growing up homeless and in foster care, facing abuse and discrimination on his path to success. With a personal account that depicts childhood poverty and homelessness with lyricism, A Place Called Home is a resounding call-to-action for more compassion and change in America's systems of poverty."
Even though it's a work of fiction, @preetishenoy's novel A Place Called Home reflects this prosperity. Despite what you hear in the press, persistence, hard work and luck work in India. My review of Preeti's book     
–
source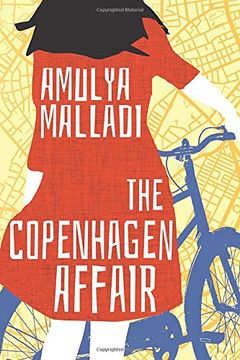 Discover a comedic tale of marriage, depression, and the possibility of love in the happiest city in the world. After a breakdown, Sanya's husband suggests a temporary move to Copenhagen, but she soon finds herself falling for a mysterious man amid allegations of white-collar crime. Follow Sanya's journey from breakdown to breakthrough as she navigates high society and the temptation of infidelity in the city of blondes.
Amulya deals with the important topic of depression within the plot. I'll visit Copenhagen again as I am sure the restaurants in the book are real! Written in a very down to earthy style, reinforces my fandom of Amulya's writing that started with reading the "Mango Season"     
–
source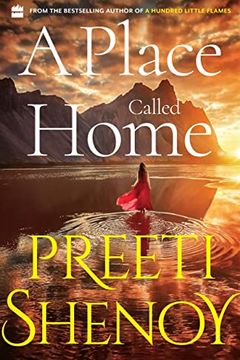 Escape, transformation, marriage, and secrets collide in this novel about family and self-discovery. Join the journey of Alka as she fights to protect her new life and heritage against her past in A Place Called Home from bestselling author Preeti Shenoy.
Thanks @preetishenoy A Place Called Home was very enjoyable read. I could feel connected with the places and characters in the book. Well done. Review👇     
–
source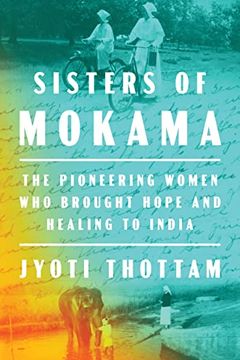 Follow the journey of six Kentucky nuns who travelled to India to build a hospital in one of its poorest states. The hospital, run almost entirely by women, was determined to provide the highest possible standard of care to anyone who needed it, regardless of caste or religion. Fascinated by her mother's involvement in the project, New York Times editor Jyoti Thottam sets out to uncover the full story of Nazareth Hospital, combining American and Indian perspectives. Sisters of Mokama tells the inspiring story of these ordinary women who succeeded against the odds during the years after World War II and Partition.
There are two fascinating things about the journeys in @JyotiThottam's book. Sisters of Mokama. 1. The journey of a group of Catholic nuns from Kentucky setting up a hospital in Bihar in 1947 2. The journey of a young woman from Kerela journeying to join them.     
–
source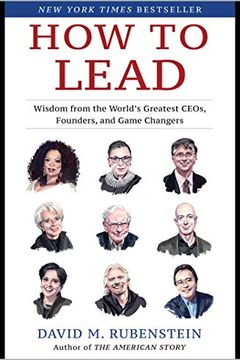 How to Lead
Wisdom from the World's Greatest CEOs, Founders, and Game Changers
Discover the secrets to successful leadership with How to Lead. Join author David M. Rubenstein as he delves into illuminating conversations with some of the world's highest performing leaders, including Bill Gates, Jeff Bezos, Ruth Bader Ginsburg, Warren Buffet, Oprah and more. Gain invaluable advice and wisdom on decision-making, innovation, and crisis management based on their extraordinary and varied experiences. No two leaders are the same, but with How to Lead, you can learn from the best.
This is a great book.     
–
source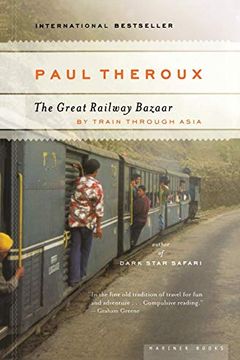 Explore the exotic and captivating world of Asia's legendary trains with this modern classic of travel literature. Follow Paul Theroux on his grand continental tour which takes him on a loop from London to Tokyo, and back through the Trans-Siberian Express. With his trademark humor and sharp observations, Theroux's railway odyssey is a must-read for adventurous souls and globe-trotting enthusiasts alike.
I loved the books - The Great Indian Railway Bazaar and the Old Patagonia Express The Economist Asks: Paul Theroux     
–
source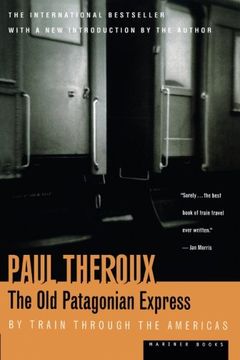 Take a wild ride on a train journey through North and South America with witty author Paul Theroux. Starting in Boston and braving all kinds of trains and weather, Theroux takes readers on a thrilling adventure to Argentina's southernmost tip. From running into strange characters to reading bedtime stories to legendary writer Borges, this journey is packed with vivid contrasts and unforgettable moments.
I loved the books - The Great Indian Railway Bazaar and the Old Patagonia Express The Economist Asks: Paul Theroux     
–
source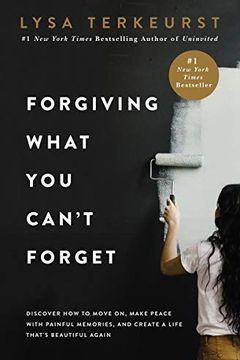 Forgiving What You Can't Forget is a powerful #1 New York Times Bestseller that offers a step-by-step process for letting go of past hurts and finding peace through forgiveness. With deep empathy, therapeutic insight, and rich Bible teaching, the author offers a practical guide to moving on when others refuse to change and never say sorry. Discover the true meaning of forgiveness and let go of the resentment holding you back from a better life.
This book by @LysaTerKeurst has a great message. "Forgiving can seem impossible when the other person has not just affected a season of our life but affected us deeply every day since. Unchangeable wounds feel so very unforgivable"     
–
source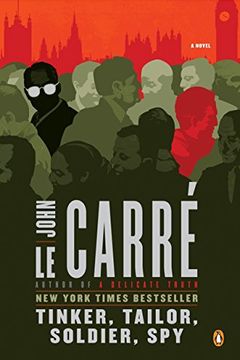 A retired British Intelligence officer, George Smiley, sets out to catch a Soviet mole who has penetrated the highest level of British Intelligence. The only clues he has are his wits and a small, loyal team. This bestselling book, now an Oscar-nominated feature film, comes from the New York Times bestselling author of A Legacy of Spies, John le Carré. Don't miss his new novel, Agent Running in the Field, coming October 2019.
Tinker, Taylor, Soldier, Spy and the Spy Who Came In from the Cold. India in the 70's these John Le Carré books fascinated us. Sad to hear of his passing @sarahlyall     
–
source
Uncover the secret world of international espionage in this thrilling classic novel. Written by a former British Intelligence agent, the story follows a spy who's desperate to end his career but is given one last mission. Tensions rise as he's sent into dangerous territory, forced to play the part of a dishonored spy in order to bring down his enemies. Full of twists and turns, this suspenseful tale is sure to keep you on the edge of your seat until the very end.
Tinker, Taylor, Soldier, Spy and the Spy Who Came In from the Cold. India in the 70's these John Le Carré books fascinated us. Sad to hear of his passing @sarahlyall     
–
source
The Catalyst by Jonah Berger
Unlocked by Madelyn Blair
How To Stop Worrying And Start Living by Dale Carnegie
In Search of Excellence by Thomas J. Peters
The Pursuit of Wow! Every Person's Guide to Topsy-Turvy Times by Tom Peters