Sort by
Latest Recommendations First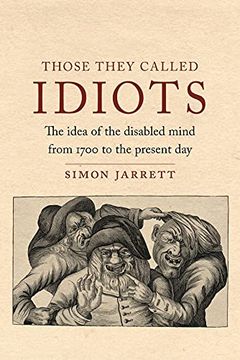 Those They Called Idiots traces the little-known lives of people with learning disabilities from the communities of eighteenth-century England to the nineteenth-century asylum and care in today's society. Using evidence from civil and criminal court-rooms, joke books, slang dictionaries, novels, art and caricature, it explores the explosive intermi...
Absolutely fascinating book on the history of intellectual disability from medieval times, to the asylum, eugenics, and community care by historian Simon Jarrett. Really neglected and important history.     
–
source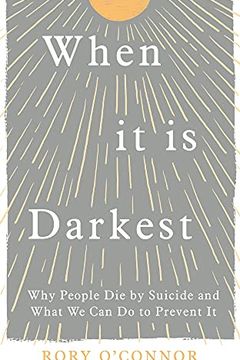 Winner of the 2021 BPS Popular Science Book Award'Read this incredible book. I wept and I learnt' - Prof Tanya Byron'This book comes from the heart' - Roman Kemp 'Compassionate, personal and thought-provoking' - Prof Steve PetersWhen you are faced with the unthinkable, this is the book you can turn to.Suicide is baffling and devastating in equal me...
What a brilliant book @suicideresearch. A powerful blend of humanity, science and practical advice on suicide. Really important read     
–
source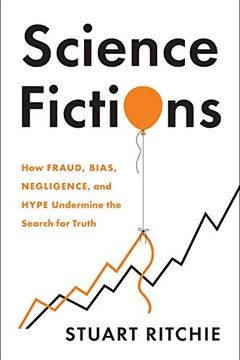 Science Fictions
How Fraud, Bias, Negligence, and Hype Undermine the Search for Truth
Just finished this excellent book by @StuartJRitchie. Assumed it would be fast-paced science journalism on scientific errors but it's also quite a profound book on the history and philosophy of science 👏👏👏     
–
source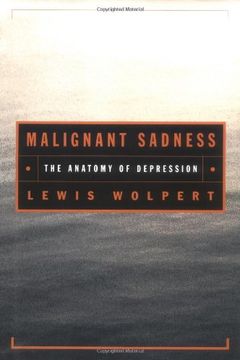 Really sad. A giant in biology but also wrote one of the great books on the experience of depression: Malignant Sadness - The Anatomy of Depression     
–
source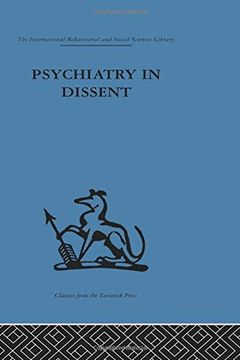 Psychiatry in Dissent
Controversial issues in thought and practice second edition (International Behavioural and Social Sciences Library. Psych)
Tavistock Press was established as a co-operative venture between the Tavistock Institute and Routledge & Kegan Paul (RKP) in the 1950s to produce a series of major contributions across the social sciences. This volume is part of a 2001 reissue of a selection of those important works which have since gone out of print, or are difficult to locate. P...
@AnneCooke14 @awaisaftab @cadoganhealthc1 @MkRBol @markhoro @Huwtube Despite being unhelpfully divisive on Twitter sometimes (sorry Samei, my own honest opinion), I thought his book was excellent.     
–
source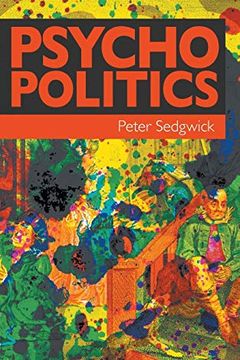 A classic in the field of mental health, one of the few credible critiques of the anti-psychiatry movement which retains its significance today, Psycho Politics includes scholarly appraisals of the ideas of Goffman, Laing, Szasz and Foucault and proposals for a politics of mental health which neither separates mind and body, nor abdicates responsib...
@AnneCooke14 @awaisaftab @cadoganhealthc1 @MkRBol @markhoro @Huwtube In terms of specific defences of the value of understanding mental health problems as illness, Peter Sedgwick's Psycho Politics is excellent and remains very relevant, although the ear bending about Marxism is a little tedious in places.     
–
source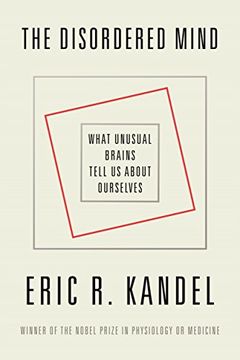 @AnneCooke14 @awaisaftab @cadoganhealthc1 @MkRBol @markhoro @Huwtube The best exposition of this (not a defence really) I've come across is Eric Kandel's The Disordered Mind. Despite accepting social and psychodynamic factors, it implies the pre 2010 NIMH genes and neurotransmitter approach is likely to give the most valuable explanations.     
–
source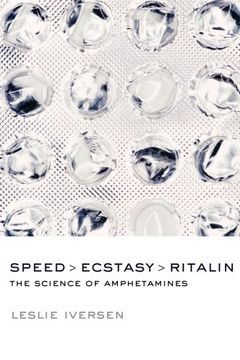 Amphetamines have had a relatively short, though chequered history. From their use in wartime, their abuse by the beat generation, up to the popularity of Ecstasy in the late 20th century, many have found amphetamines an enjoyable, though unpredictable, stimulant. More than that though, amphetamine-based treatments have been found to have beneficia...
Author of one of my favourite science books of all time: 'Speed, Ecstasy, Ritalin: The Science of Amphetamines' Thanks for the ride Prof Iversen     
–
source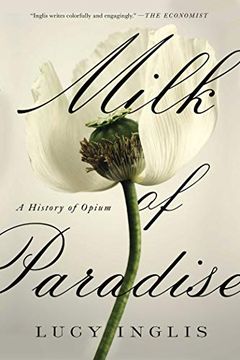 Milk of Paradise, a history of opium, by @lucyinglis is an absolutely brilliant book Epic in scope: Ancient Greeks, New York mafia, British Empire, HIV and the 80s gay scene, war in Afghanistan, psychopharmacology and more. Best book I've read in ages.     
–
source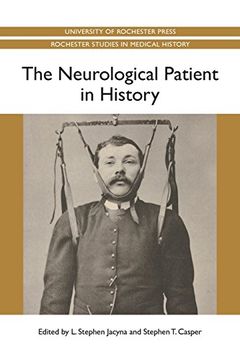 Parkinson's, Alzheimer's, Tourette's, multiple sclerosis, stroke: all are neurological illnesses that create dysfunction, distress, and disability. With their symptoms ranging from impaired movement and paralysis to hallucinations and dementia, neurological patients present myriad puzzling disorders and medical challenges. Throughout the nineteenth...
Only discovered this recently but a wonderful academic book: The Neurological Patient in History By lots of medical historians edited by Stephen Jacyna and @TheNeuroTimes     
–
source
The Collected Schizophrenias by Esmé Weijun Wang
Delusions by Peter McKenna
On Being a Therapist by Jeffrey Kottler